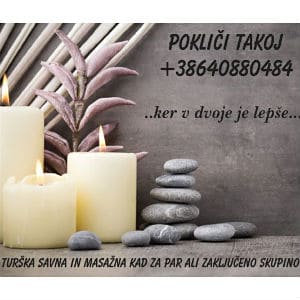 Ankaran Gay Saunas & Spas
Ankaran Gay Saunas & Spas
3
Audience Rating
Based on 62 votes
Private gay sauna with lockers, steam room, sauna, jacuzzi. Very discreet location. Couples looking for some privacy can rent the sauna - confirmation is required over the phone.

Located on the Slovenian coast in Ankaran, 5 minutes from the Italian border and 20 minutes from the Croatian border.
Features:
Free Wi-Fi
Music
Sauna
Steam room
Weekday: 12:00 - 22:00
Weekend: 14:00 - 00:00
Last updated on: 7 Sep 2023
Last updated on: 7-Sep-2023
Have we got something wrong?
Are we missing a new venue or has a business closed? Or has something changed and we have not yet updated our pages? Please use this form to let us know. We really appreciate your feedback.