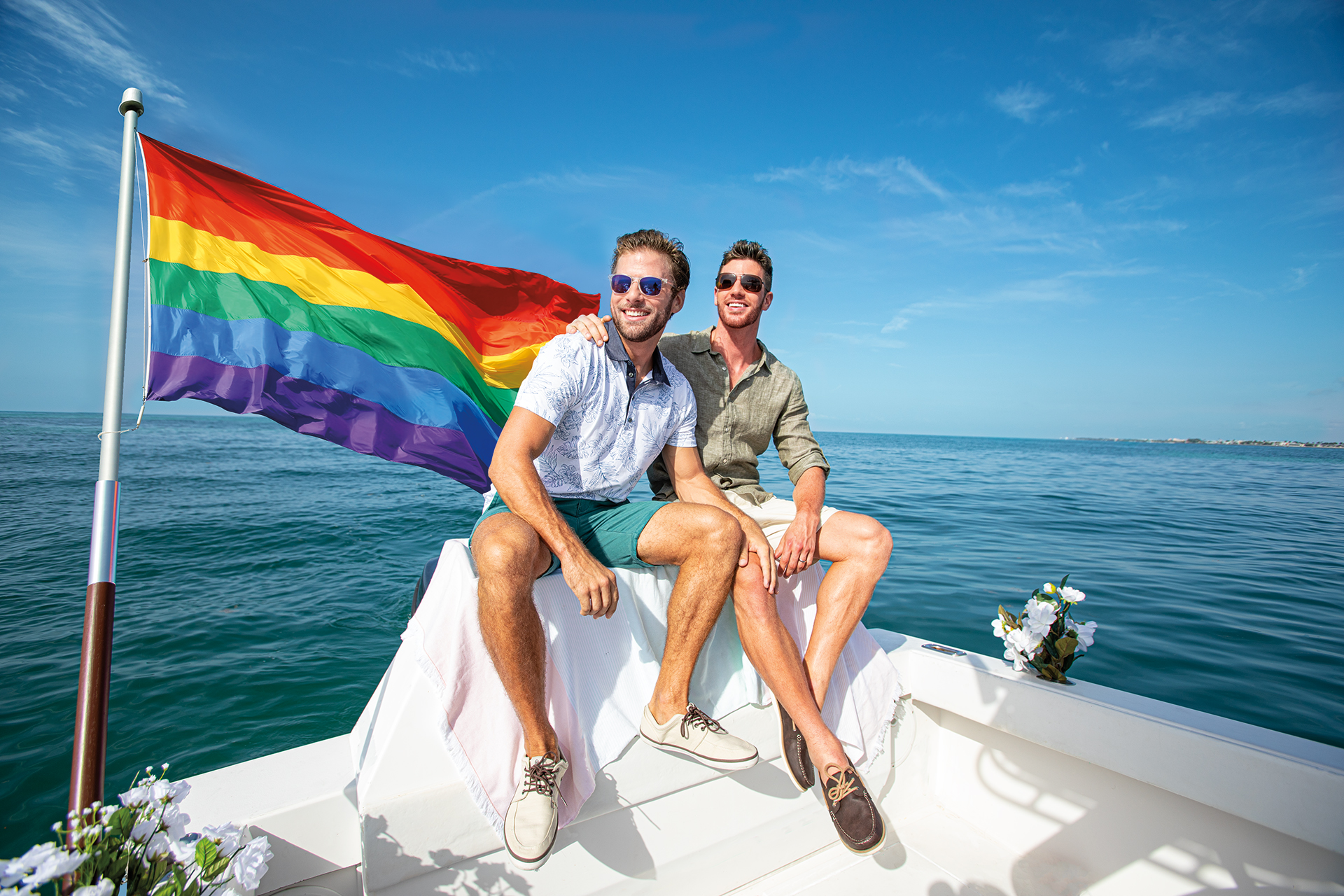 Terms and Conditions
Terms and Conditions for the use of Travel Gay website and for the provision of content for publication.
Accommodation Bookings with TravelGay.com
If you are making an accommodation booking with TravelGay.com, please read our Booking Terms and Conditions.
Content Disclaimer
Travel Gay is an information resource for LGBTQ+ travelers. We are the most popular LGBTQ+ travel and lifestyle website, with millions of visitors each year.
All of the copy on our website is original and written by our in-house content team.
We go out of our way to ensure that our content is up to date. All of our listings are regularly audited. We also receive feedback from our readers if a venue closes or moves to a new address.
There are thousands of pages on Travel Gay and, as such, we do not claim that the information on the site is always accurate or up-to-date.
Our reviews are generated by users all over the world. Every review is audited to ensure that abuse, explicit sexual references and profanities are removed. The wording of some reviews is modified to improve their clarity.
All reviews reflect the opinions of 3rd party authors, not Travel Gay.
If you wish to challenge the authenticity of a review you can contact us directly. You can also contact us if you believe that the information on a listing page is incorrect. For further information, please see our Privacy and Moderation policy.
Some of the venues and services listed on Travel Gay are suitable for adults only. It is your responsibility to check the laws of the country you are visiting and to ensure that the services and venues you use are licensed and operating legally.
General Terms and Conditions for the use of Travel Gay and for the provision of content.
Travel Gay is an electronic publication and service ( the 'Web Site') that is owned and operated by Out4You Ltd ("Us/We/Our"). The Web Sites incorporate designs, narrative, images, videos, links, downloads and all other forms of content ("Content") that We have created and own or that have been provided to Us by third parties.
These terms and conditions govern your ("You / Your ") use of our Web Sites and the use of any Content that you provide at any time to Us.
We may amend these terms and conditions from time to time and Your continued use of the Web Sites or further provision of Content will constitute Your acceptance of the amendments.
If You do not agree with these terms and conditions or our Privacy or Cookie Policy please do not use the Web Sites or provide Us with Content.
Terms and Conditions for the use of the Web Site.
You acknowledge that the Web Sites contains some adult-themed material. You may only access the Web Sites where it is lawful and if You are over the legal age of consent in the country in which You are located.
All of the Content of the Web Sites including without limitation all photography and narrative belongs to Us or third party contributors or licensed from third parties. You may display the Content on your computer screen for your own personal, non-commercial use.
You may not republish or retransmit or distribute either electronically or otherwise in whole or in part any a ) the Web Sites or b) the Content displayed on the Websites. You may not make any commercial use of the Web Sites or any of its Content.
You acknowledge that Travel Gay Asia, Travel Gay Europe, Travel Gay and OUT4YOU are trademarks and that you may not use them without Our prior written permission.
You acknowledge that We have not reviewed and do not endorse any of the content on any third party web site that is linked or is promoted on the Web Sites.
We acknowledge the copyright and intellectual property rights of Content provided by third party contributors. If you believe that We have used Content that is an infringement of your copyright or that we have incorporated a link to a third party web site that infringes your copyright please contact us at info@travelgay.com
Terms and Conditions for Content Provided by You to Us
You may submit Content that You own to Us for publication on the Web Sites. Unless otherwise agreed in writing by Us, acceptance by Us of any Content is on the basis that You as copyright owner have in providing the Content granted Us a perpetual royalty free worldwide non exclusive license to commercially use, reproduce, modify, translate, transmit, distribute and sub-license the Content in any medium that We use today or that We use in the future for any purpose in connection with the Web Sites.
You acknowledge that We shall not be under any obligation to publish or continue to publish any Content You have provided.
You acknowledge that the Web Sites are freely available electronically worldwide and that We have no control over access and shall not be responsible or have any liability to You in the event that any third party uses in any manner, copies, reproduces, modifies, translates, transmits, or distributes any Content provided by You and published on the Web Sites.
Terms and Conditions for Businesses Subscribers
By purchasing a subscription you agree to the following Terms and Conditions.
Subscription
1. Payment for your subscription is due immediately, as per invoice issue date, unless otherwise agreed.
2. Your TravelGay.com advertisement/listing will not be launched on the website until payment has been received in full via a valid Payment Method.
3. Your subscription will start on the date printed on the invoice and will be renewed on the same date each month, or every 6 months, or every 12 months, irrelevant of when the invoice is paid.
4. Your subscription is a rolling contract with a monthly subscription charge unless otherwise agreed upon.
5. You must provide us with a valid Payment Method, such as a valid and current credit card.
6. The subscription fee will be reviewed every six months and we will be in touch ahead of any price increases.
7. Should you be signed to a 6-month subscription the recurring renewal fee will be charged 6 months from the initial subscription date and each subsequent 6 months.
8. Should you be signed to a 12-month subscription the recurring renewal fee will be charged 12 months from the initial subscription date and each subsequent 12 months.
Billing and Cancellation
1. Your subscription can be cancelled at any time by contacting TravelGay on +44 203 933 8000, or via email. Payments are non-refundable and we do not provide refunds or credits for any partial-month subscription periods.
2. Unless you cancel your membership within 5 working days before your next billing date, you authorise us to charge the subscription fee for the next billing cycle to your Payment Method.
3. To retain a valid subscription to TravelGay.com you must provide one or more Payment Methods. If payment is not successfully settled, due to expiration, insufficient funds, or otherwise, we may suspend your subscription to TravelGay.com and remove your advertisement/listing on the website until we have successfully charged a valid Payment Method. For some Payment Methods, the issuer may charge you certain fees, such as foreign transaction fees or other fees relating to the processing of your Payment Method.
Advertisement/Listing
1. Your TravelGay.com advertisement/listing will not be launched on the website until payment has been received in full via a valid Payment Method.
2. Please allow up to 5 working days for your advertisement/listing to be published on TravelGay.com. We retain editorial control over all listings on our website, including imagery and text. There is no exception to this.
3. It is your responsibility to ensure images and content provided to TravelGay.com are in accordance with the laws of your country.
4. Images cannot contain any nudity below the waist. Suitability and acceptance of imagery submitted for your advertisement/listing is at the discretion of TravelGay.com and may not be published.
5. The copyright for all images and content submitted to TravelGay.com must be owned by you and cannot be sourced from third parties unless those images are in the public domain and copyright free.
6. In the event images and/or content is not submitted directly by you, we reserve the right to source imagery and content from your own website or social media pages, including Facebook and/or Instagram.
7. You grant TravelGay.com a license to use your images and content without payment in any way TravelGay.com sees fit. These images may be used for marketing purposes without credit.
8. We have the right to disclose your identity to any third party who is claiming that any content submitted to us by you constitutes a violation of their intellectual property rights, or of their right to privacy.
9. In the event TravelGay.com receives a copyright claim or intellectual property claim against any image or content you have provided us we reserve the right to automatically debit from your Payment Method the total amount claimed by the Copyright Holder for infringement. TravelGay.com will provide you with documentary evidence of any claim.
10. The reviews expressed by other users to TravelGay.com do not represent our views or values. We remain impartial to all reviews submitted to your advertisement/listing. Should you request a review to be investigated or removed you must make a request via info@travelgay.com. All investigations will take up to 30 days to complete.
11. Any required amendments to your advertisement/listing must be submitted at info@travelgay.com and will be completed within 5 working days.
Miscellaneous
1. We reserve the right to remove any featured advertisement/listing at any time. Any associated subscriptions would also be terminated in such an event.
2. You may link to the home page of TravelGay.com, provided you do so in a way that is fair and legal and does not damage our reputation or take advantage of it.
3. Unless otherwise agreed we reserve the right to amend the position of your advertisement on the relevant listing page.
General Terms and Conditions for Users and Content Providers
You acknowledge that you are using the Web Site or providing Us with Content at your own risk. The Web Site is provided "as is," and to the extent permitted by applicable law, We hereby expressly disclaim any and all warranties, express and implied, including but not limited to any warranties of accuracy, reliability, title, merchantability, non-infringement, fitness for a particular purpose or any other warranty, condition, guarantee or representation, whether oral, in writing or in electronic form, including but not limited to the accuracy or completeness of any information contained therein or provided by the service.
We do not represent or warrant that access to the Web Site will be uninterrupted or that there will be no failures, errors or omissions or loss of transmitted information, or that no viruses will be transmitted on the Web Site.
You agree that We shall not be liable to you or any third party for any direct, indirect, special, consequential or punitive damages allegedly sustained arising out of your access to or inability to access the service, or provision of Content to us, regardless of the type of claim or the nature of the cause of action, even if you have advised of the possibility of such damages.
Our liability will not be limited in the case of death or personal injury directly caused by Our negligence.
All images including models contained on the Web Site are for illustrative purposes only. The inclusion of any model on the Web Site does not indicate their sexual orientation.
Law and Jurisdiction
These terms and conditions shall be governed by and construed in accordance with English law. You also agree, subject to the following clause, to submit to the exclusive jurisdiction of the English courts as regards any claim or matter arising under these terms and conditions.
For Our exclusive benefit, We retain the right to bring proceedings as to the substance of the matter in the courts of the country of your residence.
These terms and conditions are the complete and entire agreement between the parties and supersede any prior terms or agreements, whether written or oral.
If any of these terms and conditions are found to be invalid by any court having competent jurisdiction, the invalidity of that provision will not affect the validity of the remaining provisions of this Agreement, which shall remain in full force and effect.
Failure of either party to exercise any right or remedy under this Agreement does not constitute a waiver of that right or remedy.
OUT4YOU Ltd
Registered Address: Out4You Ltd, Sovereign House, Church Street, Brighton, BN1 1UJ, United Kingdom
Email Address – info@travelgay.com
The Terms of Use were last updated on 14th August 2023.
Have we got something wrong?
Are we missing a new venue or has a business closed? Or has something changed and we have not yet updated our pages? Please use this form to let us know. We really appreciate your feedback.