Book A Travel Gay Approved Hotel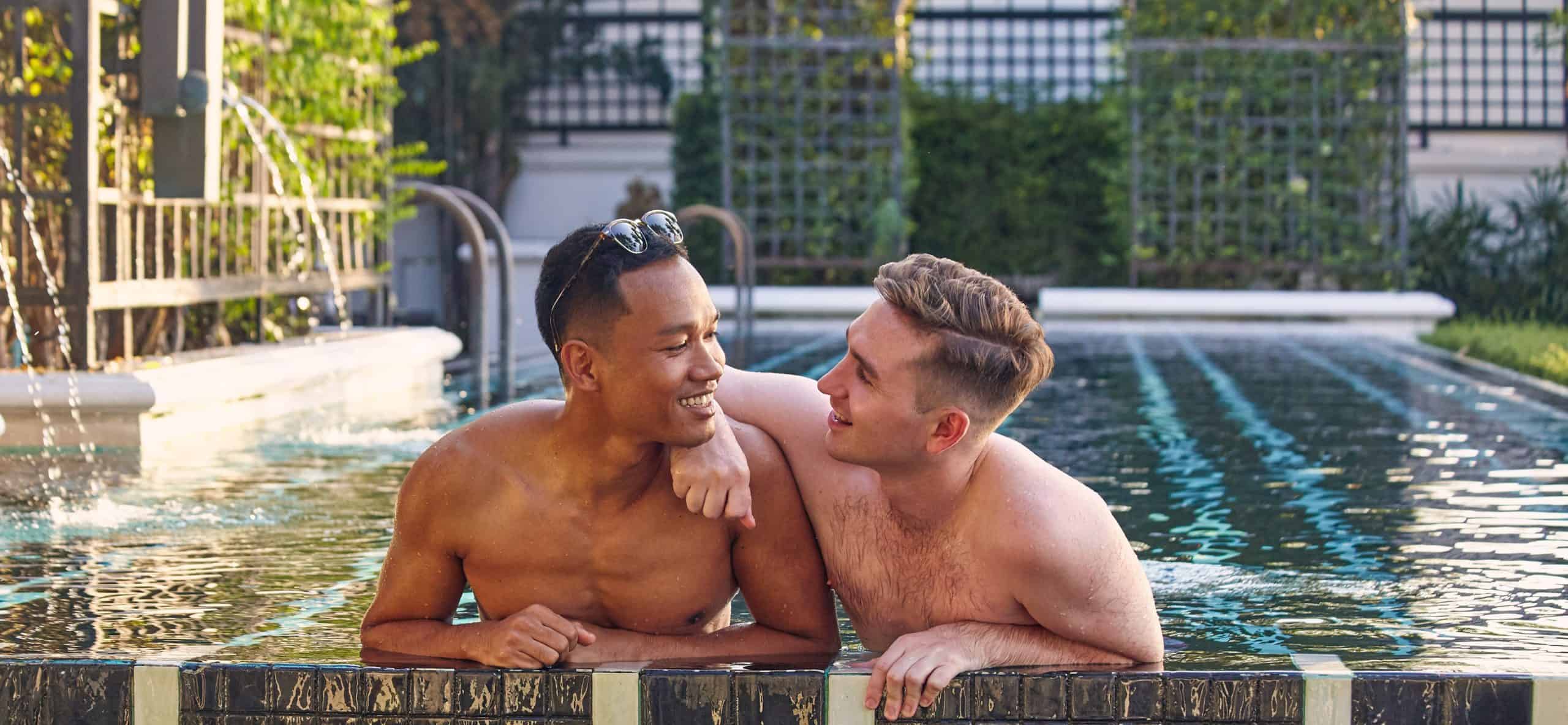 Gay Travel Made Easy
With tens of millions of visits per year Travel Gay is the definitive guide for LGBT travelers.
The world's biggest LGBT travel website
Since January 2014, more than 80 million gay travelers have used
Travel Gay to plan vacations, holidays, weekend breaks and great nights out. Why?
Only Travel Gay gives you
Over 10,000 of the world's best gay bars, saunas, beaches & more
Details of the best gay bars, saunas, beaches & more
Discounts at gay bars, saunas, spas & more
A collection of hotels carefully researched for gay travelers
Save up to 75% at many of the World's most gay popular hotels
Free cancellation and "pay when you stay" on many rates
Gay Travel – freedom to be yourself
Gay travelers in Europe and North America benefit from comprehensive anti-discrimination laws and liberal social attitudes. Unfortunately, homosexuality is still illegal in over 70 countries - almost half of all UN member states.
There are many beacons of tolerance outside of Europe and the USA. Israel, Taiwan and Thailand are very welcoming to LGBT people. In China attitudes are liberalising, particularly in the major cities.
Gay Group Travel
What better way to explore the world than with a group of like minded LGBT travelers? From island hopping in Europe to exploring the world famous Machu Picchu, we have many gay group trips to choose from. Join a Gay Group Trip.
Travel Gay's values
Inclusivity: We believe in creating a welcoming and accepting space for all LGBTQ travelers, regardless of their background, identity, or orientation. We celebrate diversity and actively seek to represent and serve the entire LGBTQ community in all our endeavors.
Authenticity: We strive to provide honest and accurate information about LGBTQ destinations and experiences, ensuring that our content is reliable and reflects the real experiences of our users. We take on board feedback from our community.
Empowerment: We empower LGBTQ travelers to explore the world with confidence, embracing their true selves while discovering new places and cultures. We aim to be a catalyst for positive change.
Community Engagement: We foster a sense of community among LGBTQ travelers by encouraging open dialogue, shared experiences, and mutual support through our reviews, Q&A and chat features. Our platform serves as a hub for connecting like-minded individuals, enhancing the sense of belonging within the global LGBTQ travel community.
Safety and Respect: We understand the safety and well-being of all LGBTQ travelers is of utmost importance. We actively work to ensure that the businesses we feature are LGBTQ-friendly, and we advocate for the fair and respectful treatment of LGBTQ individuals around the world.