Gay Amsterdam
Explore gay Amsterdam with our guide to the best gay bars, clubs, saunas, cruise clubs, shops, fabulous hotels and more.
What's On Today
Book A Travel Gay Approved Hotel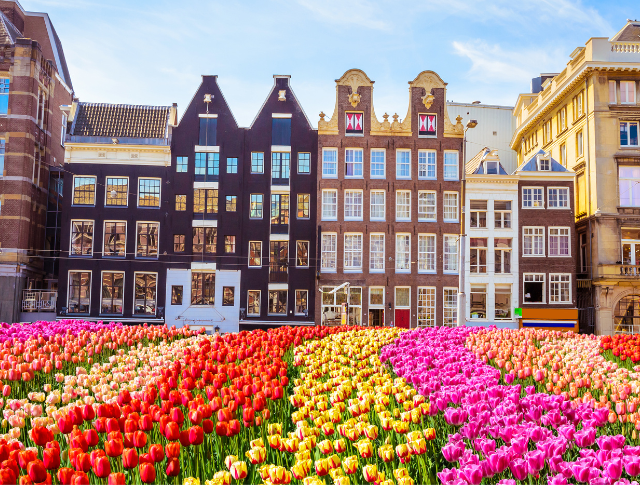 About Amsterdam
Few modern gay scenes are as alive, vibrant, and inclusive as Amsterdam's, and gay travelers will have no shortage of things to do in this infinitely exciting city. The capital of the Netherlands, sometimes known as "the Venice of the North", has been a bastion of the LGBTQ+ community for over a century, and has seen its queer community flourish in the face of political and social adversity. 
Amsterdam has several gay villages and districts brimming with gay restaurants, coffee shops, clubs, and bars. This being said, Amsterdam's most prominent gay village is Regulierswarstraat. The iconic LGBTQ+ street began to develop into a gay hotspot in the 70s and 80s with an explosion of gay bars and clubs, cementing Amsterdam's role as an international gay destination and birthing a queer nightlife scene that can still be enjoyed today.
The city is also rich in culture and art, with a network of galleries, museums and exhibition spaces showcasing the finest art from the Netherlands and beyond. Key attractions include Anne Frank's house, the Van Gogh Museum and the Museum of Sex. Amsterdam has some of the best gay clubs, bars, and hotels in the world, offering gay travelers a truly unique and exciting visit.
Gay Amsterdam - Travel Gay Guide
Trending Hotels in Amsterdam
Amsterdam Tours
Browse a selection of tours in Amsterdam from our partners with free cancellation 24 hours before your tour starts.
The best experiences in Amsterdam for your trip