Gay Lisbon
Capital of Portugal and oldest city in Western Europe. Explore Lisbon's colorful cityscape, contemporary culture and thriving gay scene.
Book A Travel Gay Approved Hotel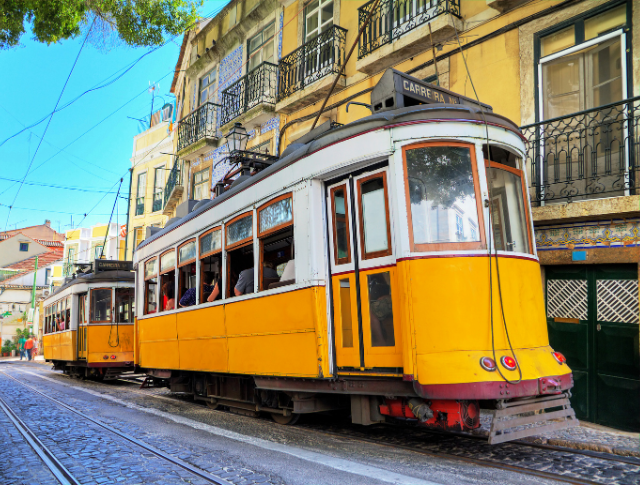 About Lisbon
Once considered a charming but unfortunately tired European city, Lisbon is very much on the rise. An emerging capital of culture and culinary innovation, low rents, great weather and exciting nightlife have accelerated Lisbon's reputation as a a cosmopolitan capital. The late 2010s saw an influx of international to artists to the city, most notably Madonna. 
Lisbon's gay scene is growing fast. From the charming Bairro Alto district to the vibrant Príncipe Real neighborhood, LGBTQ+ venues litter the city and offer a diverse range of nightlife experiences. Whether exploring stylish bars, dancing in lively clubs, or connecting at local events, Lisbon offers an inclusive and memorable experience for every traveler.
Sitting on the banks of the Tagus River, Lisbon is full of stories of a rich past. From its ancient stint as a Phoenician trading post to its pivotal role during the Age of Exploration, the city's streets echo with the footsteps of explorers and traders. Be sure to catch some live Fado music; Lisbon's tuneful anthem evokes tales of longing and passion. 
Gay Lisbon - Travel Gay Guide
Trending Hotels in Lisbon
Lisbon Tours
Browse a selection of tours in Lisbon from our partners with free cancellation 24 hours before your tour starts.
The best experiences in Lisbon for your trip