Gay Taipei
From mystical hot springs, fabulous gay saunas and bars, to world-class dance parties – Taipei's gay scene has it all. 台北的同志圈子包罗万象 – 从神秘的温泉,超棒的同志桑拿与酒吧到世界级的派对,台北应有尽有。
What's On Today
What's On Tomorrow
Book A Travel Gay Approved Hotel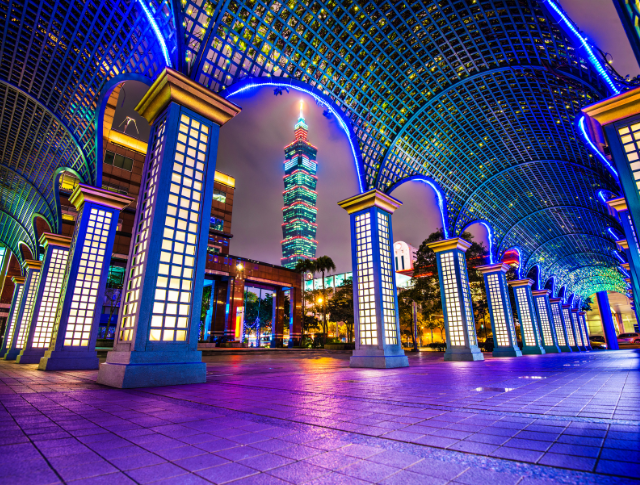 About Taipei
Amidst towering skyscrapers and bustling markets, ancient temples and serene parks offer insight into a deep-rooted culture. Navigate diverse neighborhoods, savor culinary treasures, and dive into a rich tapestry of customs and language. Venture into the city's lively Ximen and Zhongshan districts, where a variety of gay-friendly venues await. 
Located in the heart of Taipei, the Ximen and Zhongshan districts stand out as the city's unofficial gay havens. Here, an enticing array of venues that cater to every facet of the queer community can be found. From chic bars and pulsating clubs to serene and inviting saunas, these neighborhoods embrace a full spectrum of tastes and styles.
Having spent decades quietly simmering away as a hotbed of queer culture in Asia, Taipei is now regarded as the capital of LGBTQ+ life in the continent. Taiwan is considered to be the most gay-friendly country in Asia, and Taipei is, unsurprisingly, a fantastic gay travel destination. Despite this atmosphere of acceptance, public dispays of affection are uncommon among the entire population. 
Gay Taipei - Travel Gay Guide
Trending Hotels in Taipei
Taipei Tours
Browse a selection of tours in Taipei from our partners with free cancellation 24 hours before your tour starts.
The best experiences in Taipei for your trip