Gay Mykonos
Mykonos - a unique summer island destination that attracts tens of thousands of gay visitors every year.
What's On Today
What's On Tomorrow
Book A Travel Gay Approved Hotel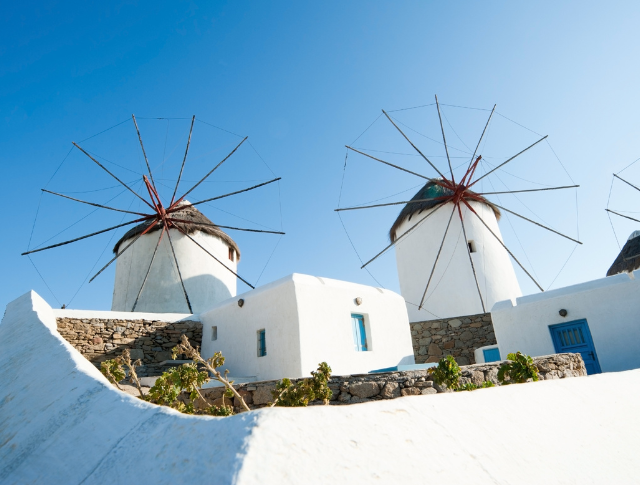 About Mykonos
Mykonos, the epitome of Europe's gay allure, is where the global LGBTQ+ jet-setting elite gathers each summer. Amidst the azure beauty and whitewashed buildings, Elia Beach and the iconic JackieO's stand as epicenters of vibrant queer camaraderie on the island. Mykonos is the embodiment of relaxed but elegant style, boasting a blend of opulent hotels, all-night gay nightlife, and world-class beaches. 
Mykonos Town is where you'll find the vibrant heart of the island's gay culture. Nammos Beach, a haven for the affluent, radiates luxury as yachts grace the serene harbor. After indulging in Mykonos' splendor, consider a seamless transition to the tranquil embrace of Santorini, where relaxation soothes the senses after a week of vivacity on the shores of Mykonos.
It's not just the gay culture that makes Mykonos such an unmissable travel destination. During your stay, don't miss out on the chance to embark on a journey to the renowned windmills, whose iconic silhouettes will grace both your memories and Instagram feed.
Gay Mykonos - Travel Gay Guide
Trending Hotels in Mykonos
Mykonos Tours
Browse a selection of tours in Mykonos from our partners with free cancellation 24 hours before your tour starts.
The best experiences in Mykonos for your trip