Gay Sitges
Possibly the gayest town on the Mediterranean coast. Explore Sitges' fabulous beaches and gay nightlife.
What's On Today
What's On Tomorrow
Book A Travel Gay Approved Hotel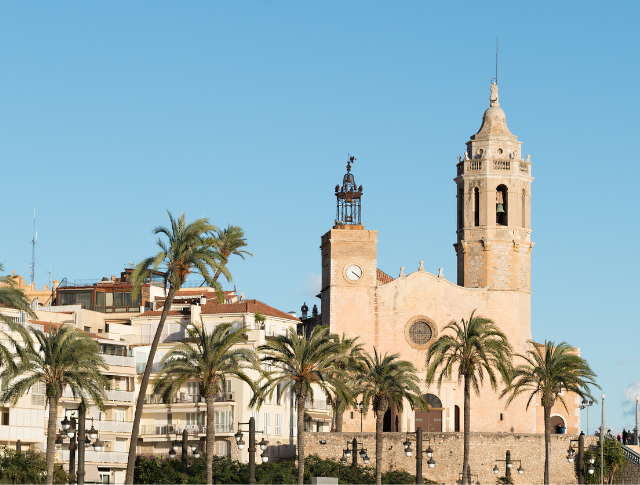 About Sitges
Located just a short distance from Barcelona, this charming Spanish town exudes a relaxed atmosphere that's complemented by its stunning beaches, including the iconic Playa de la Ribera. Sitges has earned its place as a hotspot for LGBTQ+ tourism, with a welcoming atmosphere that hosts the famous Sitges Pride celebration and a plethora of LGBTQ+-friendly establishments.
Sitges boasts an array of LGBTQ+-friendly bars, clubs, and saunas that line its picturesque streets, making it a hub of gay nightlife and community. The town hosts an array of LGBTQ+ events and festivals, including the renowned Sitges Pride, attracting visitors from around the world.
The town's architecture is a unique mix of traditional Spanish styles, including whitewashed houses, narrow streets, and picturesque communal squares. Its artistic soul is revealed through its numerous galleries, museums, and cultural events, providing a window into a fascinating creative heritage. Sitges also offers a delectable culinary scene, with seafood specialties and Catalan cuisine taking center stage. 
Gay Sitges - Travel Gay Guide
Trending Hotels in Sitges
Sitges Tours
Browse a selection of tours in Sitges from our partners with free cancellation 24 hours before your tour starts.
The best experiences in Sitges for your trip