Gay Tokyo
Tokyo, capital of Japan and home to the country's largest gay scene that is more accessible than ever before.
Book A Travel Gay Approved Hotel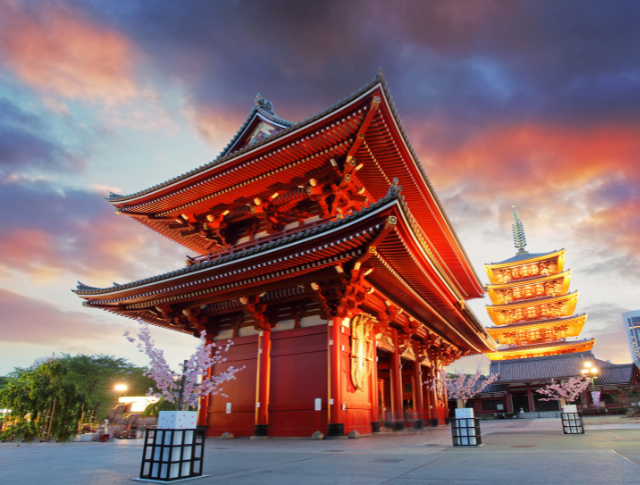 About Tokyo
Tokyo, where old and new collide, offers a landscape of serene temples and towering modern structures. It's a city of contrasts, one where the iconic Shibuya Crossing and the tranquil Meiji Shrine stand side-by-side as testaments to a rich heritage whilst simultaneously embracing the beating pulse of modernity.
In the futuristic heart of Tokyo lies Shinjuku Ni-chome, a bustling district that boasts a vibrant LGBTQ+ spirit. Shinjuku Ni-chome offers a tapestry of gay bars, clubs, and diverse spaces and is also the site of the city's annual pride parade. The well-attended event consistently brings together a vibrant spectrum of voices, celebrating unity and diversity.
Food enthusiasts are in for a treat in Tokyo, with a culinary scene that spans from delectable street snacks to Michelin-starred feasts. Thanks to this strength and diversity of flavors, Tokyo promises to leave lasting memories in those who visit, and a collection of luxury hotels means you can explore whilst enjoying the pinnacle of comfort.
Gay Tokyo - Travel Gay Guide
Tokyo Tours
Browse a selection of tours in Tokyo from our partners with free cancellation 24 hours before your tour starts.
The best experiences in Tokyo for your trip