Gay Madrid
Madrid's gay nightlife is legendary, as is the city's laid-back outdoor lifestyle and warm welcome to all visitors.
Book A Travel Gay Approved Hotel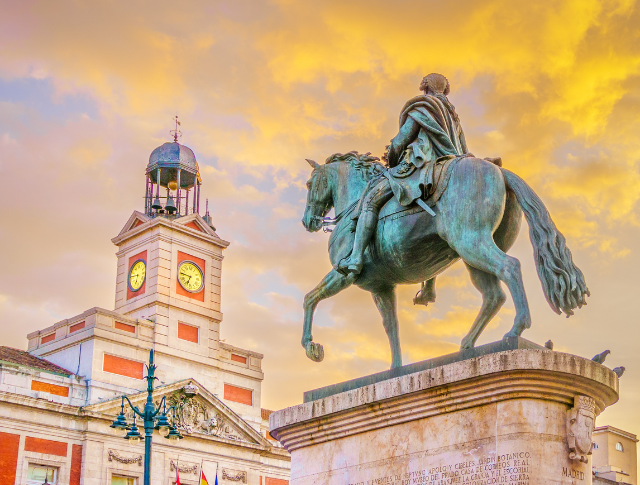 About Madrid
With its majestic architecture, vibrant neighborhoods, and world-class museums, Madrid unveils a tapestry of culture and creativity at every turn. From the iconic Puerta del Sol to the resplendent Royal Palace, Madrid's landmarks tell stories of a rich past and a thriving contemporary city. Lively plazas bustle with energy and serve up a quintessential taste of Spanish culture. 
Madrid is one of the great European capitals and has one of the continent's best gay scenes too. Chueca is the main gay neighborhood in Madrid, jam-packed with LGBTQ+ bars, clubs, and cafes. In addition to a permanent collection of fantastic gay-oriented venues, the city's annual gay pride event is one of Europe's biggest and best.
Thanks to a booming culinary scene and close proximity to Spain's top vineyards, you really can live the good life in Madrid. The city has a long and dramatic history, with many crucial moments in Spain's turbulent history having played out here. Madrid has long been a big draw for artists, including Goya and Picasso, the former of whom created his iconic Black Paintings in Quinta del Sordo, a villa just outside the city.
Gay Madrid - Travel Gay Guide
Trending Hotels in Madrid
Madrid Tours
Browse a selection of tours in Madrid from our partners with free cancellation 24 hours before your tour starts.
The best experiences in Madrid for your trip