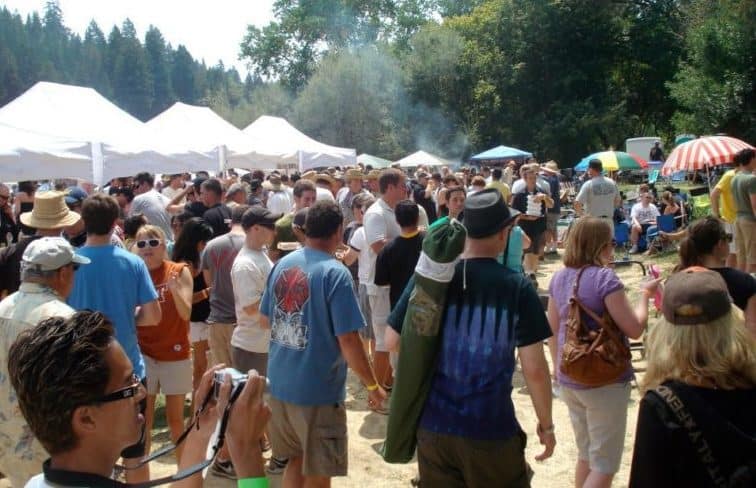 A Gay Guide to Guerneville
Guerneville is fast becoming a place to head on vacation in California
California is full of hidden gems. A longstanding favorite is the town of Guerneville in Sonoma County. Its year-round population is less than five thousand, but it's a buzzing vacation spot. If you're looking for a gay staycation in California, this tiny town is a great choice.
Guerneville is just an hour and a half away from San Francisco by car. San Fran is, of course, a historic gay mecca, although today it's more defined by its proximity to Silicon Valley. Guerneville became the gay staycation spot of choice for residents of San Fran. It has a rustic charm and a burgeoning food scene.
What is Guerneville known for?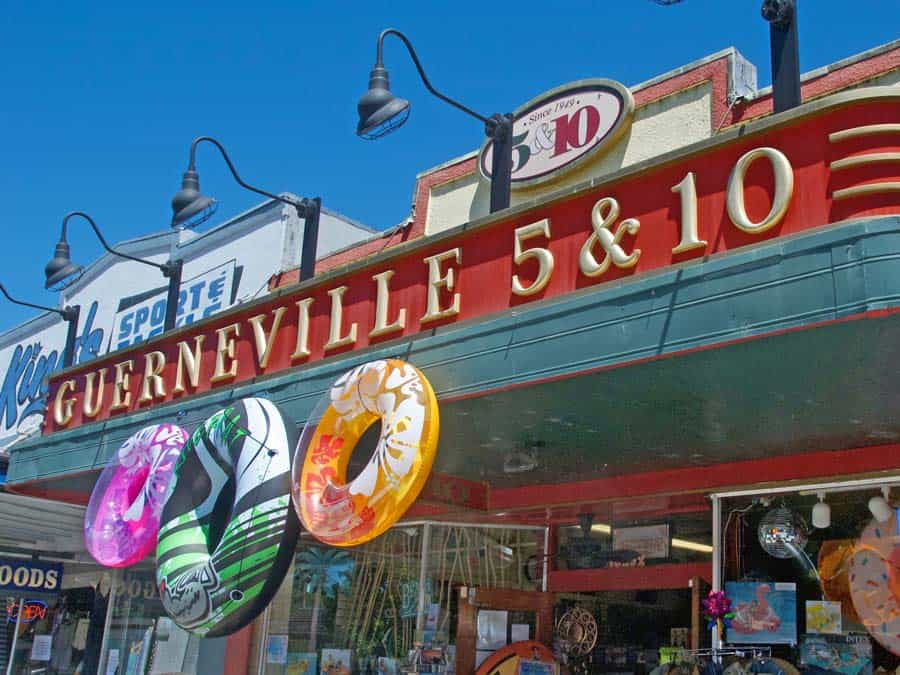 Guerneville is a sleepy town surrounded by forest, redwood trees and the Russian River. It emerged in the mid-19th-century as a logging town. It subsequently attracted wealthy Californians and became a vacation spot. In recent decades, it has become a top Californian LGBT destination and a favorite haunt for wine enthusiasts.
It's a rustic setting with many little resorts, glamping areas and cabins in the woods. Guerneville is a great place to visit if you'd like to get out of the big city and get closer to nature.
How far is Guerneville from Napa?
It takes around an hour and twenty minutes to drive from Guerneville to Napa Valley. Combing the two makes for a great itinerary. You can experience the historic LGBT vacation town and then explore the world-famous wine scene of Napa Valley. There are excellent wine tasting experiences to be had in Guerneville too, so it's unbeatable for wine lovers.
Things to do in Guerneville
There are over fifty wineries within easy driving distance of Guerneville. Discovering small boutique wineries is a popular pastime for wine lovers in Sonoma. You can find some excellent ones around Guerneville - you don't even have to go as far as Napa Valley.
You'll be surrounded by areas of great natural beauty, so you'll definitely want to go for some walks and explore the scenery. Armstrong Redwoods State Nature Reserve is a must. It's over 805 acres and it was built to preserve the local redwood trees. It sprawls along the Californian coast and it's the setting for some of the best walks in California.
Guerneville is also famous as a foodie haven. There are some high-end dining options available, although without the attitude you may find in big cities. Dawn Ranch Restaurant is a particular favorite. As you might expect, most restaurants in Guerneville have excellent wine lists.
How gay is Guerneville?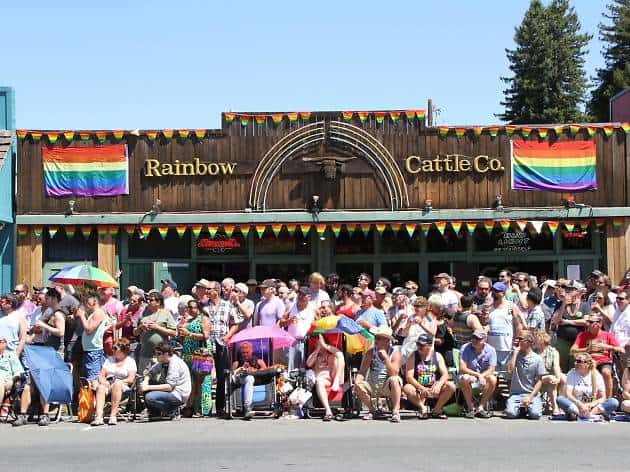 It's pretty gay. LGBT Californians began to vacation in Guerneville en masse in the 1970s. Rainbow Cattle Company is the longest-running gay bar in Guerneville - it opened its doors in 1979 and it's been going strong ever since. You can head to Rainbow Cattle Company for a drink and party the night away, should the mood take you.
All bars in Guerneville are gay-friendly. You'll often see drag queens performing. When you're ready to call it a night, head back to your boutique accommodation in the woods.
Guerneville has a bit of everything. It's relaxing, chic, a bit tacky and endlessly fun. You'll also have ample opportunity to get some great Instagram content.
Join the Travel Gay Newsletter
The Best Tours In Guerneville
Browse a selection of tours in Guerneville from our partners with free cancellation 24 hours before your tour starts.
The best experiences in Guerneville for your trip

Instagram
@
Follow on Instagram
More Gay Guerneville