A Gay Guide to Dublin
Dublin is a historic city with a modern, cosmopolitan vibe
Dublin was once the second city of the British Empire and evidence of the city's diverse and multicultural past can still be observed today. The gay capital and largest city in Ireland is a hub of cosmopolitan living and liberal attitudes in what, in some respects, can still be a socially conservative country.
With a long and established connection with drinking and nighttime entertainment, the city is a global destination for travelers seeking a carefree and liberating city break. Fans of "the black stuff" flock every year to the city to sample Guinness from its source at the iconic Guinness Storehouse, a beloved and treasured institution of this fun-loving city.
Having been described as a vanguard of gay rights, recent steps in the advancement of LGBT+ rights in Ireland have seen the equality of the gay population in the city increase and Dublin is now one of the top gay travel destinations in Europe. And, with increasingly liberal social attitudes towards LGBT+ people comes an increasingly vibrant and obvious gay scene.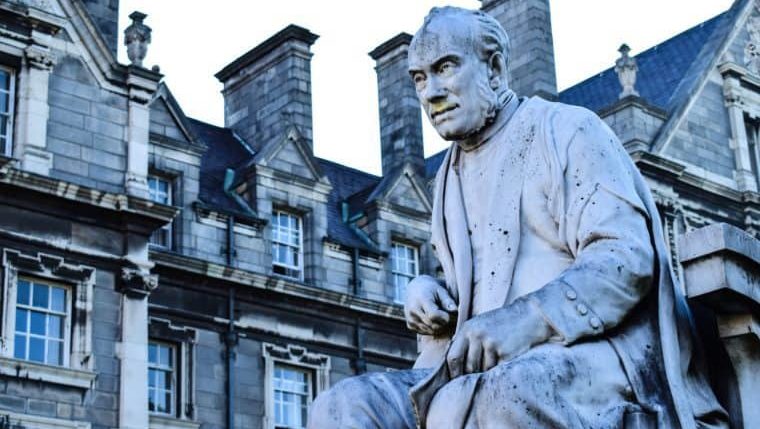 Dublin is the home of drinking. From its iconic Guinness storehouse and loud stag-do culture to the impressive pub-person ratio, Dublin offers some of the best drinking experiences in Europe, and its gay nightlife venues certainly don't disappoint.
Having opened its doors in 1985, The George has provided a home to Ireland's gay community since before homosexuality was legalised in the country. The club has been the jewel in Dublin's gay nightlife crown for decades and continues to provide a safe, inclusive and judgment-free venue for LGBT+ people of all identities. The club is the perfect place to let go of your inhibitions and dance, with two spacious dancefloors and a young gay crowd.
Fans of drag and cabaret should look no further than PantiBar when visiting Dublin. This iconic venue is often regarded as having some of the best live gay entertainment in Europe and with its nightly drag performances, it's no surprise. The club is run by Panti Bliss, a drag legend who performs shows every Saturday at the venue. Panti is known for their work with LGBT+ rights organisations and there are often charitable events at the club.
A popular hangout for the city's LGBT+ community, Street 66 is the perfect venue for those wanting to meet and connect with local gay guys during their stay in Dublin. The intimate and cosy vibe can feel as though you're in a lively house as opposed to a bar and the friendly and no-attitude atmosphere only adds to the experience. The bar is gay-popular and whilst the crowd can be mixed, there is still a prevalent LGBT+ crowd. Street 66 is known city-wide as having some of the best cocktails on offer.
With its exposed masonry walls, contemporary rooms and quirky bar, the Temple Bar Inn is the perfect accommodation choice for travelers seeking a trendy and chic stay, close to the city's liveliest bars and clubs. The hotel features a swimming pool, bar, on-site restaurant and even access to one of Dublin's most popular gyms- Crunch. Guests at the Temple Bar Inn are conveniently located just 10-minutes from the majority of the city's best nightlife venues.
Gay travelers seeking the ultimate luxury experience should consider The Westbury Hotel, one of Dublin's most recognised and respected 5-star hotels. Guests can enjoy the short walks to many of the city's top tourist attractions and nightlife venues as well as the stylish cocktail bar and choice of two restaurants. The rooms are decorated with an opulent and plush style, making for the perfect environment to unwind in after a long day exploring the city.
The ultimate example of affordable yet innovative accommodation, the Generator Hostel Dublin offers a range of single, double, family and communal rooms housed inside a disused power station. The hotel's repurposed shell makes for a trendy and fresh environment that typically draws a younger guest crowd. The hostel is home to a 24-hour lounge and bar where guests can socialise, watch films and relax throughout their stay.
Discover Oscar Wilde
The famous poet and playwright is arguably the most well known and influential LGBT+ figure in literary history. His works spanned over two decades and saw him write multiple works that touched on his sexuality and troubled personal life. Wilde was born in Dublin and drew much of his inspiration from his memories of the city as a young man.
Today there are numerous monuments and memorials dedicated to Wilde's legacy throughout the city and the most famous is located in Merrion Square. Unveiled in 1997, the sculpture depicts Wilde sat upon a large rock and the artist responsible for the installation is credited as having commemorated an individual whose rise and fall from grace is universally relatable.
Many of the city's other tributes to Oscar Wilde can be experienced as part of one of Dublin's iconic Walk on the Wilde Side Tours, which sees local guides take visitors on a journey of the influential writer's home city.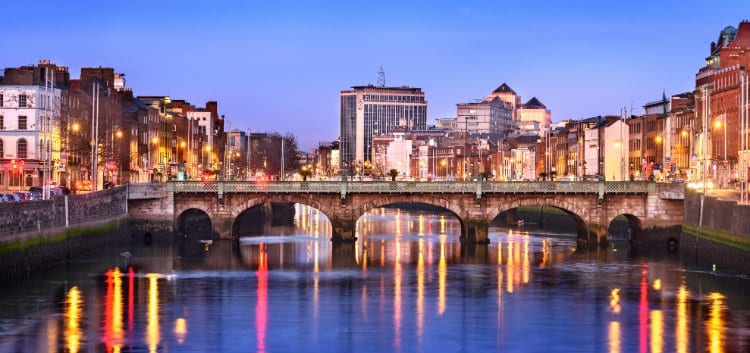 Gay pride in Dublin
The Dublin LGBTQ+ Pride Festival is an annual celebration of the city's LGBT+ population and the largest pride celebration in Ireland. Spread over ten days, the festival culminates in a large pride parade on the last Saturday in June each year.
Each year's celebration takes on a unique theme and the grand marshall of the events is chosen in line with the values and goals of Dublin Pride. A number of cultural and political events take place during the 10-day festival as well as a multitude of parties and club nights focused on the LGBT+ community.
The event first began in the 1970s as a small group of LGBT+ individuals meeting in Merrion Square for a picnic and discussion and over time has evolved into one of Europe's most extensive and popular pride events.
Gay rights in Dublin
Ireland experienced a rapid and dramatic transformation in the way it treated its LGBT+ community between the 2000s and 2021s. The country slowly moved from one defined by its strong conservative Catholic identity to one defined by its respect and humanity towards LGBT+ individuals. In 2015, Ireland became the first country to nationally legalise same-sex marriage by popular vote and in 2017 Leo Varadkar, the head of the Irish government, became the world's fourth openly gay head of state.
In 2015, legislation was passed that allowed transgender individuals to undergo gender confirmation surgery and change their gender on all legal government documents without the requirement of lengthy and invasive psychological evaluation.
Join the Travel Gay Newsletter
More Gay Travel News, Interviews and Features
The Best Tours In Dublin
Browse a selection of tours in Dublin from our partners with free cancellation 24 hours before your tour starts.
The best experiences in Dublin for your trip