The Best Gay Beaches in the USA
From the lively shores of Sebastian Street Beach, where art, culture, and diversity collide, to the iconic Ginger Rogers Beach, where old Hollywood charm meets modern-day hedonism. Beyond the glistening waters and sun-kissed sands, gay beaches offer a unique and transformative experience for those who visit.
Join us as we delve into these extraordinary coastal gems and the communities that make them shine.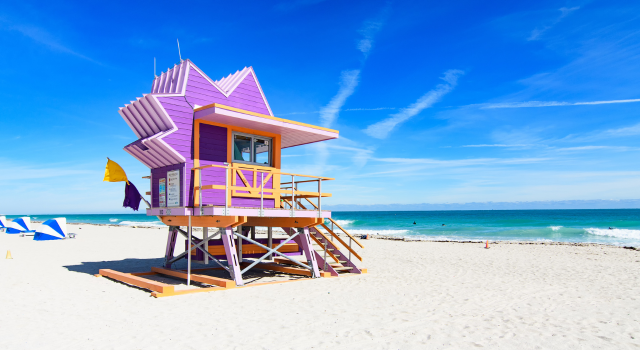 Part of the beauty of 12th Street Beach lies in its appealing array of amenities and leisure facilities. With volleyball courts, weightlifting equipment, and a strip of gay bars and clubs located within easy walking distance, once you've found your perfect spot, you won't ever need to move again. One of the nearby highlights for visitors to 12th Street Beach is undoubtedly Palace Bar, Miami's premier LGBTQ+ nightlife venue.
If the prospects of volleyball and sunbathing don't quite tickle your fancy, throughout the year, 12th Street Beach hosts a number of queer-centric parties and events. Miami Beach's Winter Party Festival, White Party, and Miami Beach Pride all see 12th Street flourish as thousands of gay travellers descend on its pristine sands.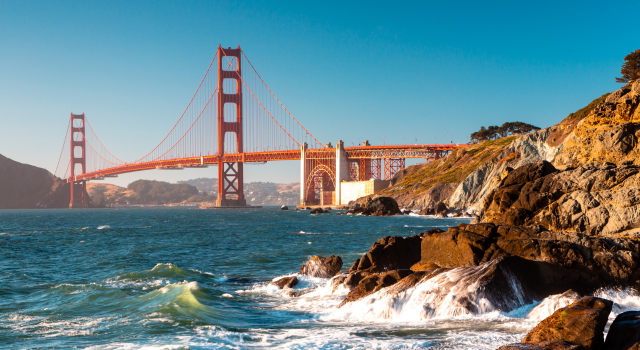 If San Francisco is the best place in the world to be gay, then Baker Beach might just be the world's best gay beach. From the city's rich history of LGBTQ+ activism to the network of queer nightlife venues that remain to this day, San Francisco is an awe-inspiring destination for many gay travellers. Baker Beach is located just outside the city in the Presidio district and is particularly popular amongst nudists and gay locals.
There aren't many gay beaches with a view that rivals Baker Beach's - visitors here can enjoy an impossibly beautiful side-on view of the Golden Gate Bridge. Gay travellers should head to the northern end of the beach, where many queer locals flock for picnics, beach days, or dips in the chilly Pacific.
For nearly 100 years, gay New Yorkers have been escaping the unbearable heat of the summer with trips to Fire Island - a bastion of the queer community on the south shore of Long Island. Whilst Fire Island is fringed with a number of gorgeous beaches that attract an equally gorgeous selection of travelling gays, Pine Beach is without a doubt the focal point of the area's coastal action. On Fire Island anything goes, and once you're done with the beach, you won't want to miss out on the wealth of gay bars and clubs that lie just beyond the dunes.
New York's theatrical community began visiting Fire Island in the 1920s and ever since, a steady stream of entertainers and performers have kept the area's creative spirit alive. One of the best places to soak up Fire Island's vibrant evening atmosphere is The Blue Whale, a quintessential Pine Beach gay bar that hosts a range of events including weekly drag brunches, dance parties, and Pride events.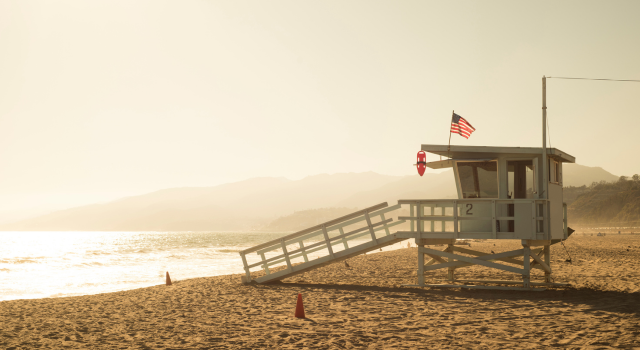 No matter when you choose to visit Los Angeles' iconic Ginger Rogers Beach, you'll find a healthy crowd of West Hollywood gays, but it's on the weekends when this uniquely picturesque stretch of sand really comes to life. Accessible by the Santa Monica Blue Bus 9, Ginger Rogers Beach is the only gay beach in Los Angeles City proper, and as such is a consistently fun spot to spend a day by the sea. The gay crowd tends to congregate around Lifeguard Tower 18, and there's a pleasant cycle trail that runs straight to this spot.
After a day of relaxation on Ginger Rogers Beach, gay travellers will want to spend the evening exploring the queer wonderland that is West Hollywood. The USA's largest gaybourhood, West Hollywood is home to the bulk of the city's gay bars and a consistent favourite on Travel Gay is The Abbey - which has twice won the MTV Logo Best Gay Bar In The World Award.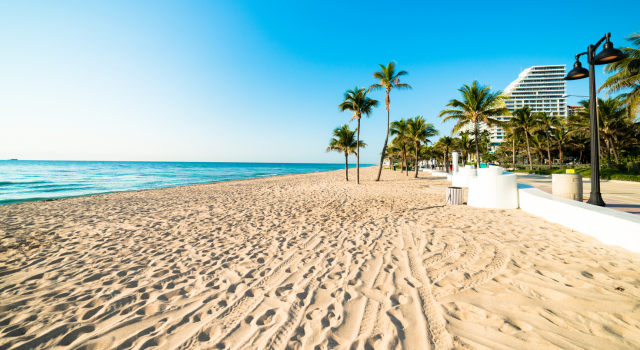 Found at the end of Sebastian Street, near the Ritz Carlton, this gay beach is unique in the fact that it's lined with a collection of luxury resorts and towering hotels, meaning that it lends itself beautifully to a slightly elevated gay beach experience. Fort Lauderdale is one of the USA's most popular gay travel destinations and Sebastian Street Beach is a hotspot for the city's gay population in the warmer months. Fort Lauderdale is an incredibly friendly place and solo gay travellers will have no issue meeting local gay guys in the bars along Sebastian Street Beach.
Just a short cab ride from Sebastian Street Beach is Wilton Manors, Florida's most happening gay district. Wilton Manors is a diverse and vibrant district spanning multiple blocks and boasting a plethora of gay bars and clubs. Even the government of Wilton Manors is largely LGBTQ+, and the area has a truly open atmosphere.
Join the Travel Gay Newsletter
The Best Tours In Fire Island
Browse a selection of tours in Fire Island from our partners with free cancellation 24 hours before your tour starts.
The best experiences in Fire Island for your trip