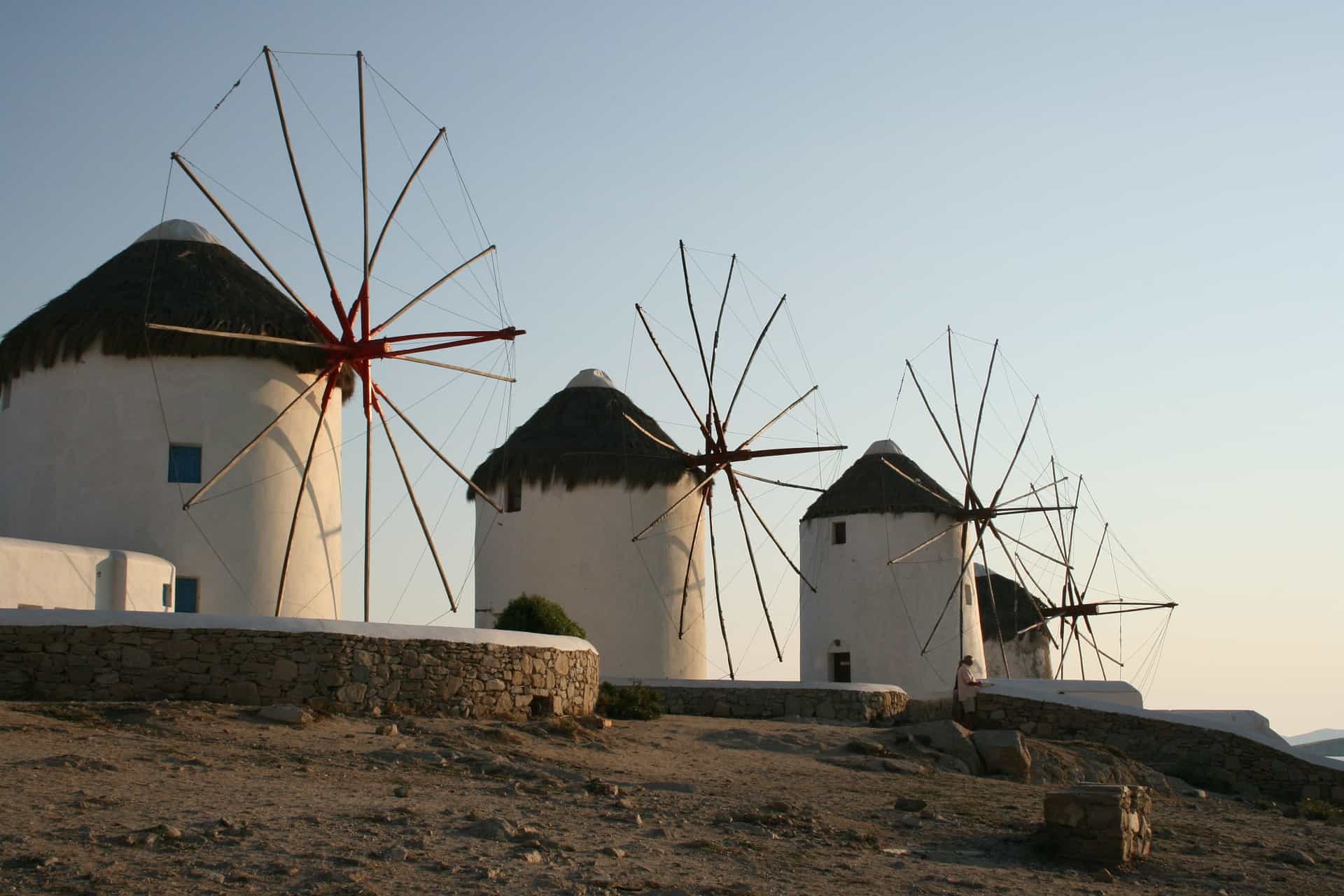 Gay nudist beaches near to Mykonos
Mykonos is without doubt the center of Greek gay universe. But there are many gay travelers who love to combine the party island with something quieter and, let's be honest, less expensive.
So why not try a bit of nude beach island-hopping? Check out these islands close to Mykonos that have gay nudist beaches.
Langeri Beach - Paros
Paros is 35 minutes from Mykonos by catamaran and is an island preferred by younger Greeks.
Rather than the capital Paroikia, head for the resort town of Naoussa. Nearby is Langeri, the island's prime nudist beach. This may be one of the best nudist beaches in Greece: golden sand, green-blue clear waters and many naked swimmers. The dunes at the southern end of the beach attract plenty of men. Discreet action is possible.
Plaka Beach - Naxos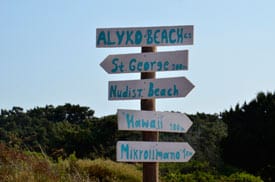 Only 45 minutes by catamaran from Mykonos is Naxos, an island which is becoming more and more popular. The coast below the port is one long sandy beach divided into sections by rocky headlands.
Head for Plaka beach (just beyond the Three Brothers taverna) nicknamed Hawaii because of its scenery and deep blue water. This stretch of beach is big and the nude and gay-nude sections change year by year. Thankfully, it's signposted.
Armeos Beach - Syros
Just over an hour from Mykonos is Syros, the administrative centre of the Cyclades with a spectacular Italian-looking capital. The official nudist beach, Armeos is next to the resort of Galissa. Because it is official, the small pebble beach of Armeos is surprisingly busy.
Syros is one of the few islands with a large permanent all-year population. It's not on the gay tourist routes, so you'll find the local gay men on Armeos keen to make contact.
Kambí Beach - Amorgos
Two hours by ferry from Mykonos is Amorgos, an island made famous by director Luc Besson who filmed "The Big Blue" there. From Chora, the capital, head to Agia Anna, the closest beach, which is well signposted. Instead of heading to the beach under the small church, walk over a rocky path to the next bay south, called Kambí. You'll find plenty of nudists and gay swimmers. What the beach lacks in facilities it makes up in crystal clear water.
Dellavoyas Beach - Andros
Two-and-a-half hours on the ferry back to Piraeus lies Andros, a relatively green island with several top beaches. Near the main resort of Batsi is the sandy beach of Dellavoyas, five minutes' walk from Anerousa hotel.  Nudism is practised extensively on this beach.  Popular with Scandinavians and Brits.
Koloumbos Beach - Santorini
Three hours from Mykonos by fast ferry is the stunningly beautiful island of Santorini. You need a car to get to Koloumbos beach, 8.5 km from the capital, Fira. Follow the sign to Baxedes and continue south towards taverna Soulis. When you reach the beach, walk 100m further to the left to reach the gay-popular section. Read More: Island guide to Santorini.
An easier nudist beach to get to is Vlychada. This is reached either from the resort of Perivolos on foot or by bus. Because it's easy to access, it's more straight. Still, the "Swiss cheese cliffs" behind make the experience worthwhile.
It's definitely worth thinking about staying a few nights on the island - especially if you're with your significant other as it's a pretty stunningly romantic location.
Read More: Greek gay nudist beach roundup.
Join the Travel Gay Newsletter
More Gay Travel News, Interviews and Features
The Best Tours In Mykonos
Browse a selection of tours in Mykonos from our partners with free cancellation 24 hours before your tour starts.
The best experiences in Mykonos for your trip