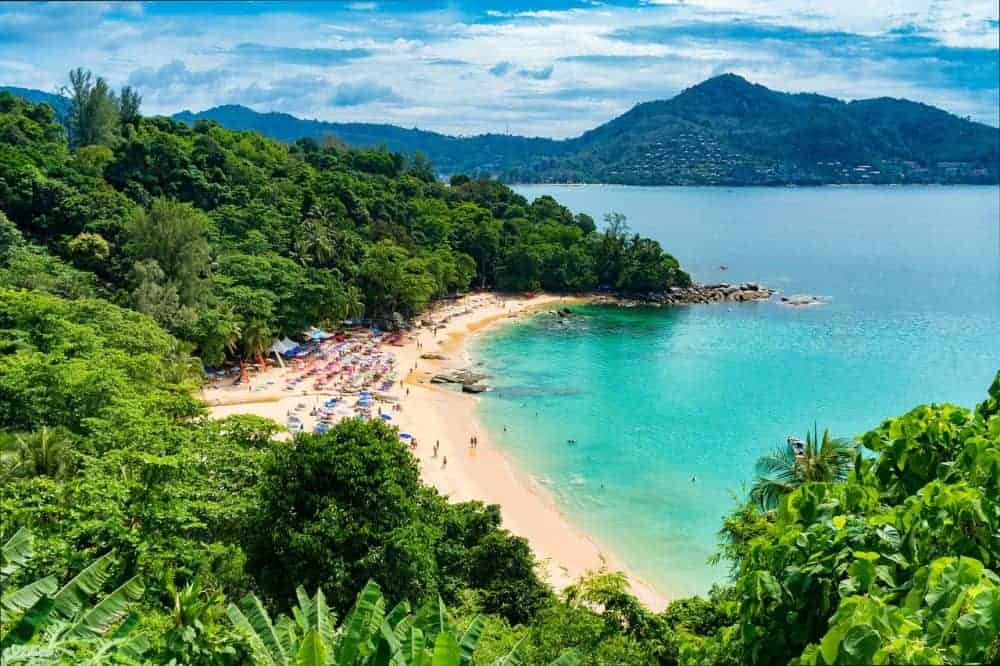 Thailand's Best Post-Party Beaches
Want to relax by the beach after a big party weekend?
Every summer, thousands of gay party-goers from around the world, especially from Asia, come to Thailand to join the gCircuit Songkran dance festival which takes place in Bangkok in mid-April. While some visitors have to fly back home the next day, others can afford to take a longer vacation.
Unless you are completely wasted and can barely move, you may want to consider a change of scenery. Rather than staying cooped in your Bangkok hotel room, why not go to a beach somewhere, listen to the sounds of the ocean, sip coconut juice and enjoy the sunset?
If that sounds like a good way to recover from a party hangover, here are some of the top beach destinations in Thailand:
The Quick Fix
Pattaya and its beaches may not have the most calming effect, but it is the closest gay beach destination to Bangkok - only about an-hour drive.  There are several gay bars, dance clubs, saunas, massage spas in Pattaya (if you're still in the mood for any kind of human interaction or homo activity).  Stay at one of the nice luxury hotels in Pattaya if you want more privacy.
The Gay-Favourite
The tropical island of Koh Samet is a perfect option if you don't mind a 4-hour commute from Bangkok. The beaches have soft sand, beautiful views and a laid-back atmosphere. The resorts on Samet are very gay-friendly. An excellent place to go on own or with your friends.
The Replenisher
Those who partied too much and ate too little may experience post-party hunger. The beach resort town of Hua Hin, also about 4 hours' drive from Bangkok, is a great place to satisfy your appetite and refuel your energy with delicious food of all kinds. The beach here is not as pretty as Samet, but there are many more fabulous hotels and villas to choose from - the villa-style resorts with private pools are strongly recommended.
The No-Brainer
Since you had been 'flying' for hours at the clubs, another flight shouldn't hurt. A one-hour flight from Bangkok will take you to either Samui or Phuket. There are great beaches on both islands. If you've stayed at a certain beach, try a different one (or stick with what you like).
Samui has some very cool hotels including the W Retreat. The gay scene is more laid-back here, and much smaller than on Phuket. If you go to Phuket and want to check out its gay nightlife, then staying at a hotel in Patong is not a bad idea.
The Far and Away
If there is any serotonin left in your brain, then you may be in the mood for something different. Consider less-popular beach islands like Koh Chang, Koh Tao, Koh Lipe or Koh Kood. Journey time is longer (up to 6 or 8 hours) depending on your transport schedules. Some waiting and walking will be necessary; and the further you go, the less convenient and comfortable it will be. So, make sure you are up for that kind of adventure.
In any case, don't forget to bring your sunglasses and apply sunscreen lotion. Happy recovery!
Last updated: March 25, 2017
Join the Travel Gay Newsletter
More Gay Travel News, Interviews and Features
The Best Tours In Bangkok
Browse a selection of tours in Bangkok from our partners with free cancellation 24 hours before your tour starts.
The best experiences in Bangkok for your trip