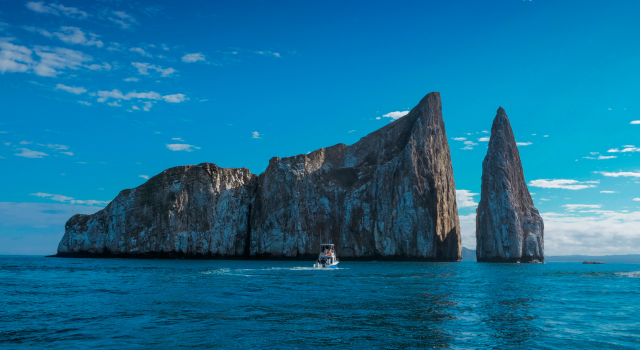 Gay Galapagos
The Galapagos Islands are an archipelago of volcanic origin located in the Pacific Ocean, approximately 1,000 kilometers off the coast of Ecuador.
The islands are home to a wide variety of animals, including giant tortoises, iguanas, penguins, and sea lions. The Galapagos Islands are a popular tourist destination, and strict conservation measures have been put in place to protect the islands' fragile ecosystems.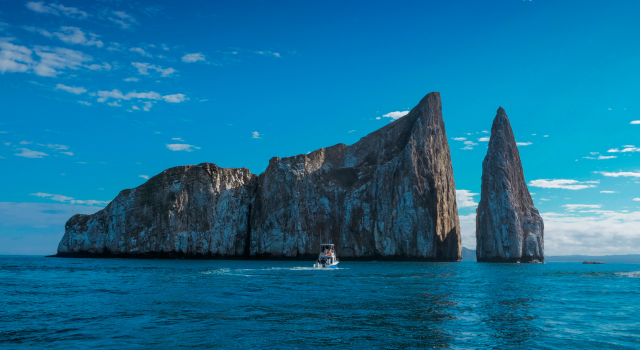 Gay Galapagos Tours
0
Audience Rating
Based on 0 votes
Owners Description: Ecoventura has redefined the small-ship yacht experience by immersing travelers in memory-making life-enriching experiences with smaller groups who share our passion for conservation and is very gay-welcoming on their tours.
The Origin, Theory, & Evolve by Ecoventura provide an intimate and exclusive environment for just 20 guests per vessle, that aligns with our mission to emphasise the destination's awe-inspiring features while minimizing impact on the delicate ecosystem.  Launched in 2016, 2019, and 2023, the floating five-star "boutique hotels" are a part of the Relais & Chateaux collection. The names were inspired by Charles Darwin's Theory of Evolution and Origin of Species. 
The luxury of the yacht is surpassed only by the crew of 13, headed by the Captain and a Concierge, who can't do enough to ensure a floating five-star boutique hotel experience.  Ten designer staterooms with lavish en-suite accoutrements are beautifully appointed with KING size beds and offer spectacular un-obstructed ocean views and walk-in rainfall showers.
High-end amenities include a shaded sundeck fashioned with day beds, a bar, and Jacuzzi. Perfect for relaxing and lunches served outdoors. There is a concierge, fitness centre, library, boutique, free Wi-Fi, and open bar policy.  Dining onboard is a feast for your senses. Each meal is carefully prepared, with dinner a beautifully plated four-course menu featuring locally sourced Ecuadorian-inspired cuisine.
Departures are every Sunday offering two exhilarating 7-night itineraries visiting the outer most remote islands of the archipelago, and not offered as shorter segments.  Go ashore in the company of a knowledgeable naturalist in small groups of no more than ten per guide.  Our naturalist to passenger ratio is the most favourable in the Galapagos, creating an intimate, curated experience for guests to go at their pace.  Explore on foot or by kayak, Stand-Up paddle board or a glass-bottom for an in-depth learning environment.
Immerse yourself in the spectacular landscapes of the Galápagos, by land and by sea, with such adventure activities as hikes over lava fields and through lush forests, along with snorkelling tours over coral reefs, kayaking and much more.
Experience exceptional, up-close encounters with rare species of wildlife that have not developed a fear of humans, thanks to their uniquely isolated environments—a phenomenon that can be witnessed in very few other places in the world. You will have the chance to observe sea lions, penguins, sea turtles, giant tortoises, dolphins, whales and hammerhead sharks, marine and land iguanas, blue-footed boobies and countless more creatures.
Features:
sightseeing tours
luxury tour
boat hire
Last updated on: 1 Sep 2023
Last updated on: 1-Sep-2023
Have we got something wrong?
Are we missing a new venue or has a business closed? Or has something changed and we have not yet updated our pages? Please use this form to let us know. We really appreciate your feedback.