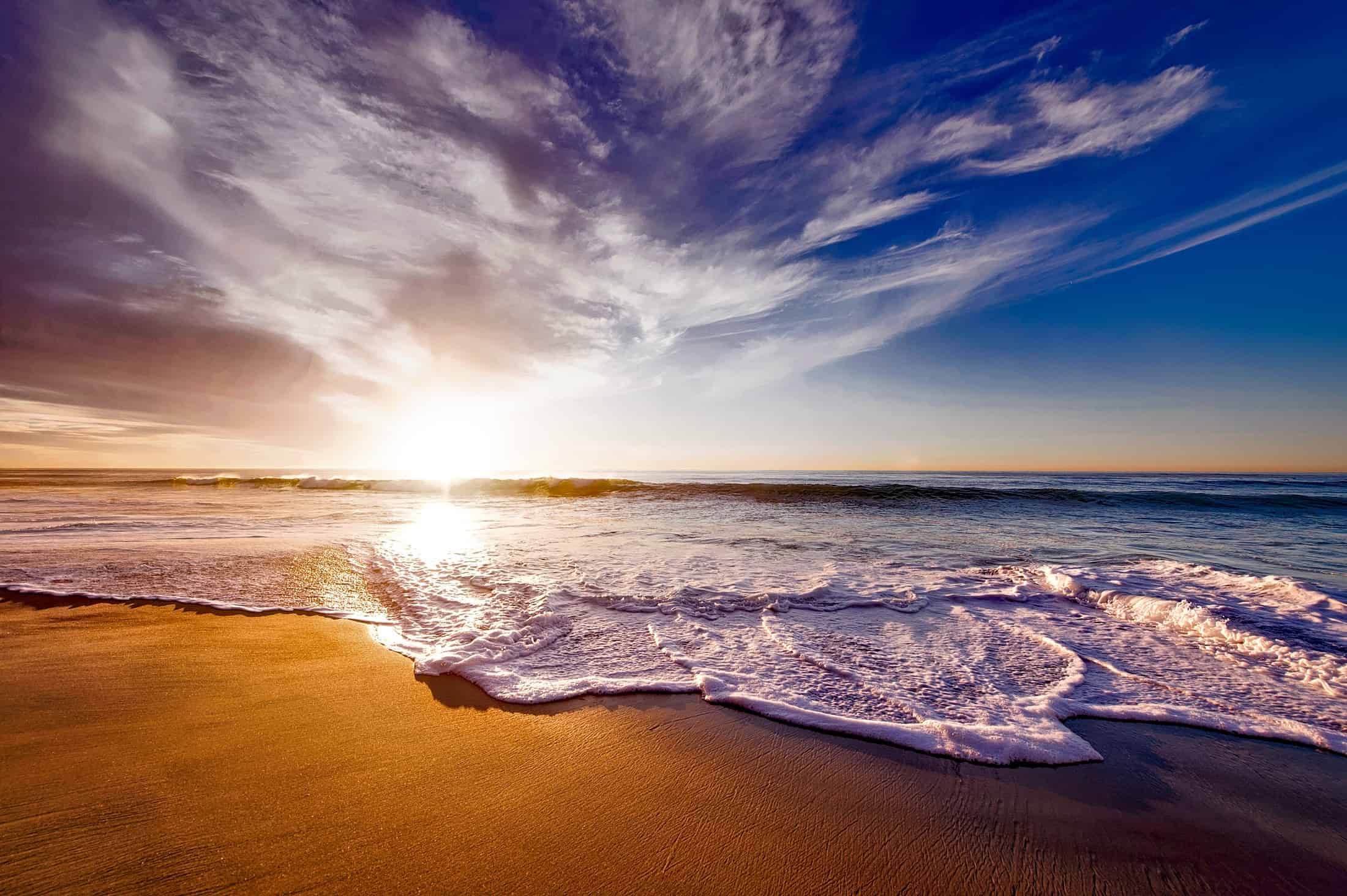 Mar Bella Beach - nudist beach
Mar Bella Beach - nudist beach
Mar Bella Beach, Barcelona, Spain
Whilst known as Barcelona's only nudist beach, Mar Bella attracts as many gay sunbathers who prefer to keep that tackle undercover as those who are happy to let it all hang out.

The beach season starts around the beginning of May, with peak season being in August. This is the most popular 'gay' beach in Barcelona, but it is also the furthest from the city centre.

Take the metro to Poble Nou (Yellow Line - L4), from which it is about 10 minutes' walk to the beach. Or catch Bus 41 and alight at Parc esportiu de la Mar Bella. A taxi from Eixample will cost around 10€.

Tip:  There's an excellent choice of very good cafés and restaurants in the nearby Rambla del Poblenou - about a 5-minute walk from the beach.
Features:
Bar
Beach
Cafe
Restaurant
3.6
Audience Rating
Based on 59 votes

2019 Audience Awards
3 Star Winner

2020 Audience Awards
3 Star Winner
Mar Bella, I wouldn't call it a nudist beach.
Been there Sunday 2 June. The weather was great, so the beach was crowded. It is a nice and clean beach and mixed crowd with clearly a lot of gays. The hustlers selling beer and water are a pain as they keep asking you to buy all afternoon. One thing that was somehow disappointing, it's said to be a Nudist Beach, but when you go nudist there, you are one of the very few. Let's say on 500 people you will see 5 nudist, all the rest are wearing swimwear. But to be honest, I prefer Mar Belle above Barcelonetta Beach. ;-)
Great beach!
Despite being overcrowded in the afternoon, the beach is great, with no waves. It is preferable to arrive in the morning if you want to have a good place and some calm. Nevertheless, with all the come and going during the whole day of the guys selling drinks it is impossible to have a small nap and no noise! Some nudists there, which was not a problem.
Great place
Mixed nudist / swimsuit. Very chilled... Great facilities, lots of lovely looking lads.. What more can you want?
Mar Bella -"Nudist Beach
For a beach that describes itself as a "Nudist Beach" there are few if any people naked judging from the photos accompanying this review. There are no naked people in fact!
Mar Bella Beach - nudist beach
Mar Bella is a nudist beach (we've been there quite a few times ourselves). However the pictures were taken on one of the busiest days during the annual gay Circuit Festival. During the Festival week, the majority of guys wear swimwear, but certainly not all.
Opening
Hello I would like to if the beach is still open I'm coming this Saturday
This is a gay beach?
No Sam, it packed up and moved inland to Madrid..Was there last August. Didn't see any action or very many gays for that matter for the entire day. It seemed very 'family' orientated. I.e screaming kids.
Comments / Reviews are the subjective opinion of Travel Gay users, not of Travel Gay.