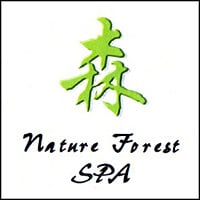 Nature Forest Spa - CLOSED
Relax and be pampered in a Balinese-styled exclusively male spa.
Nature Forest Spa - CLOSED
62B Pagoda Street, , Singapore, 59221
Reported
CLOSED
- visit
D SPAradise
 instead.
Balinese-styled men's spa with professionally trained therapists, offering a comprehensive range of body treatments within 6 private cabanas. Services include massages, body scrubs and wraps.
Nature Forest also offers ear candling treatment with head massages, or try their navel candling and stress0reducing rainwater therapy!
3.3
Audience Rating
Based on 35 votes
Every massage gets worse
I agree with one of the writer who experienced the massage. It happens to me too. The 1st time was good, the 2nd time less welcoming and 3rd one seems that masseurs share information about clients giving tips.
Every visit gets worse
First visit was great, so I came back. Second visit was good, so I came back. Third visit was so-so. Two out of three, so I gave it a chance. Fourth was depressing, and fifth was horrible. I'm quite sure now I just got lucky the first two times, and not coming back again.
Comments / Reviews are the subjective opinion of Travel Gay users, not of Travel Gay.