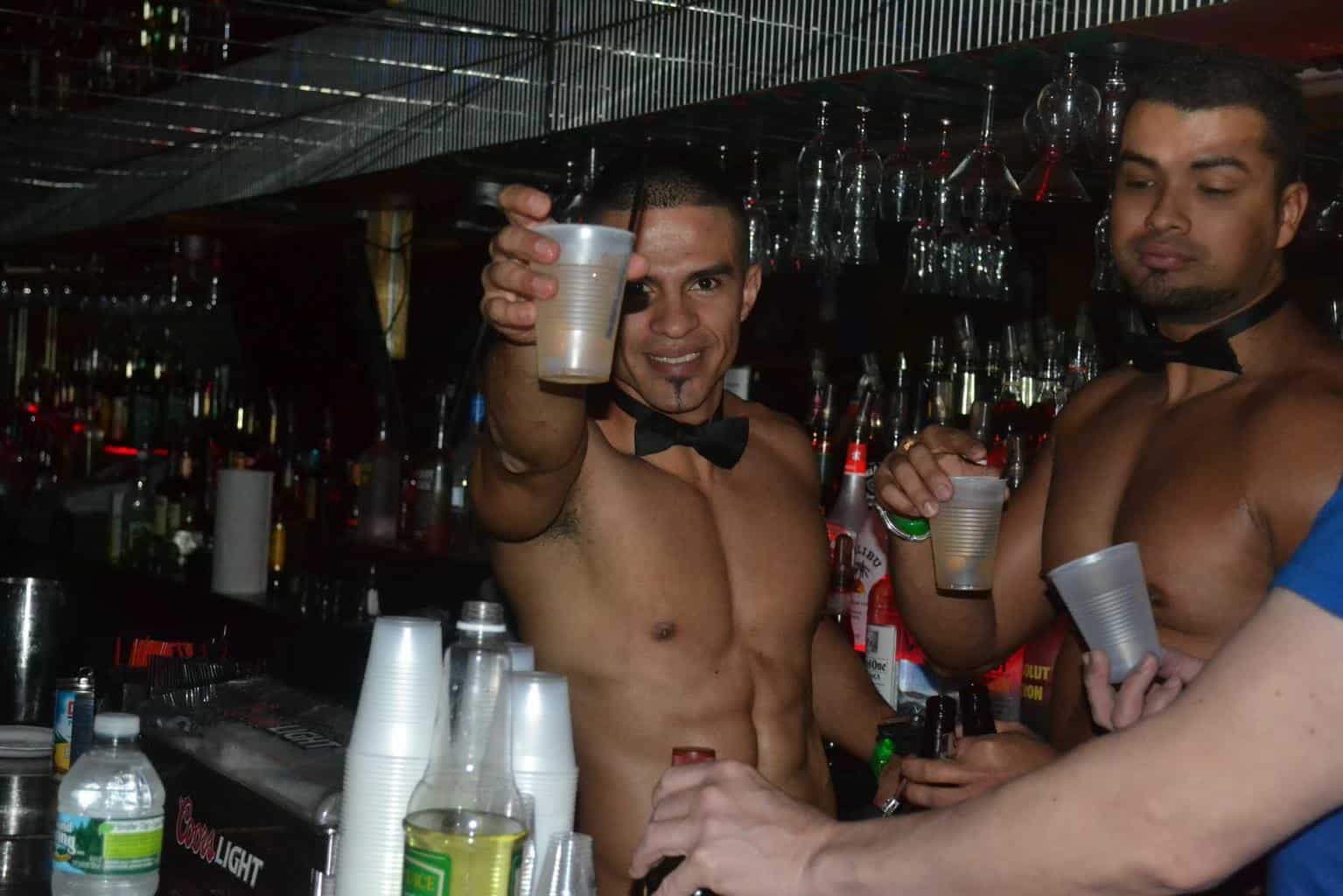 Queens Gay Bars
Check out our selection of the best gay bars in Queens. Here you'll find some of the most exciting gay bars in New York.
Hell's Kitchen
Hell's Kitchen is a supremely cool district near Broadway that is home to many of NYC's best gay bars, including Therapy and Industry.
East Village
Adjacent to Greenwich Village, East Village is known for its nightlife and trendy restaurants. It's the former stomping ground of Andy Warhol and Jean-Michel Basquiat.
Greenwich Village
Greenwich Village was once the Bohemian and artistic hub of New York. Soaring property prices now have made it far more upmarket. Home to 'The Stonewall Inn', possibly the most famous gay bar on earth, the area remains a favorite hangout for the local LGBT community.
Chelsea
Chelsea was New York's biggest 'gayborhood'until it was usurped by Hell's Kitchen. It's still, however, home to many of NYC's gay inhabitants, with fewer exclusively gay venues than it did in the past.
Tomorrow:
2-for-1 Happy Hour from 1pm to 9pm - Every Saturday
4
Audience Rating
Based on 5 votes
Chelsea branch of New York's favorite gay sports bar. BOXERS features large TV screens, pool tables and a rooftop terrace (open in the summer).

The hot bartenders (often shirtless) serve up drinks and pizzas in their boxers (as the name might suggest). The other BOXERS bar is located in Hell's Kitchen.
Nearest station: 14th Street
3.4
Audience Rating
Based on 17 votes
Popular gay bar & nightclub in Chelsea. REBAR (formerly called "G Lounge") is a great place to drink, chat and dance the night away. There are two bars with plenty of seating areas.

REBAR hosts various themed events, featuring drag shows, diva theatrics every weekend, Showtune Sundays, live DJ's and dance parties including the popular "BOYS" night.
Features:
Bar
Dancing
events
Music
Weekday: 4pm-1am
Weekend: 4pm-1am
Last updated on: 17 Sep 2023
Last updated on: 17-Sep-2023
Latest New York City Hotel Offers
Fabulous deals, amazing hotels
Midtown
Midtown is the epicentre of Manhatten. Here you'll find many of New York's major hotels and top tourist attractions like The Rockefellers Centre and The Museum Of Modern Art.