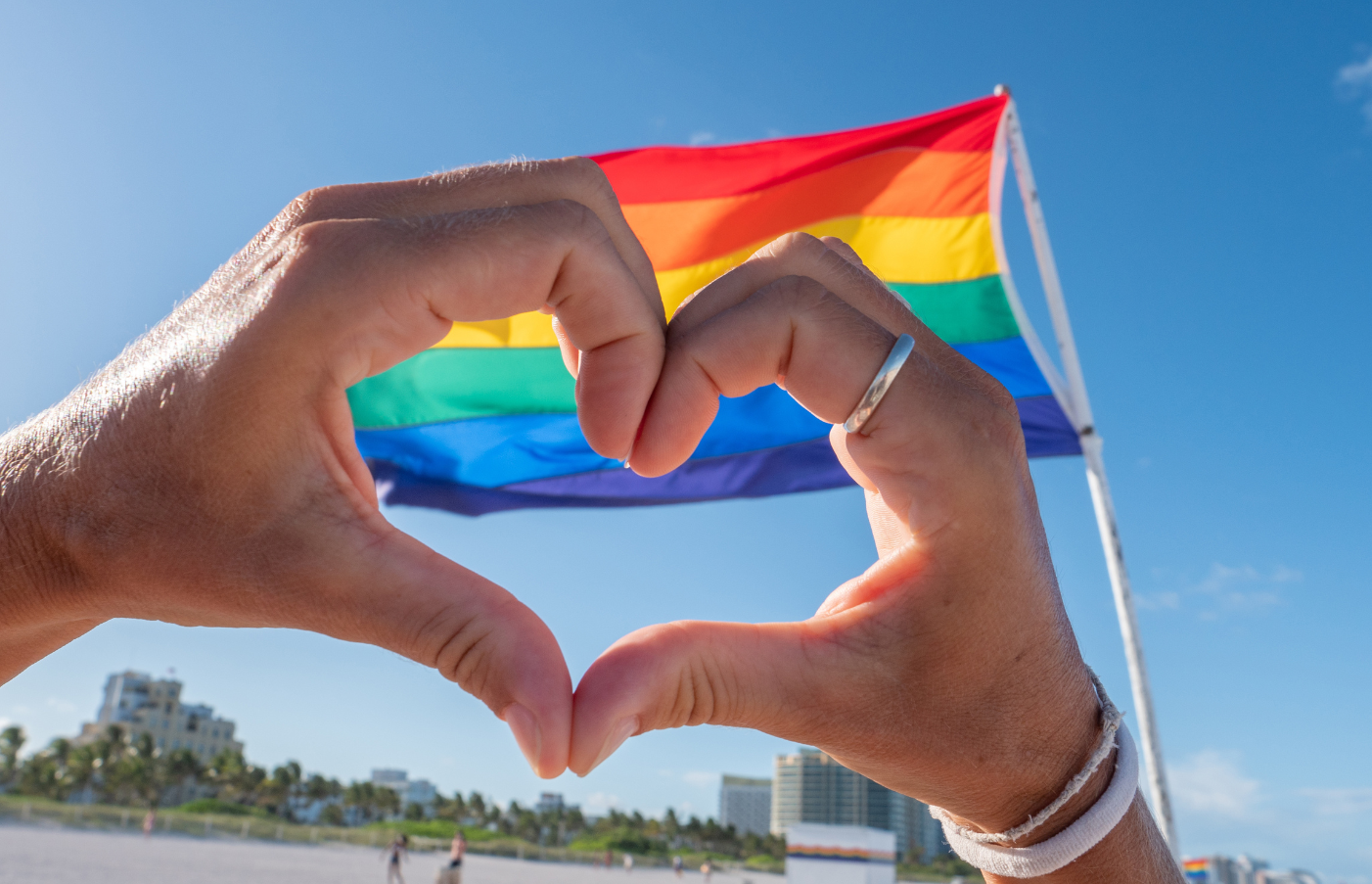 Miami: An LGBTQ+ Destination
Miami Rainbow Spring is taking place from March to June! Book your accommodation now to ensure you don't miss out on any of the fun.
Greater Miami & Miami Beach has been an international hub of LGBTQ+ culture and community for decades, and today it is also one of the best destinations for gay travelers in the USA. With an astounding range of diverse neighborhoods, stunning beaches, and a thriving queer community, there is so much for any LGBTQ+ traveler to enjoy in vibrant Miami. What's more, a number of world-class festivals, including Miami Beach Pride and Art Basel Miami take place in the area each year.
Read on to discover just some of the factors that make Miami such a fantastic LGBTQ+ travel destination.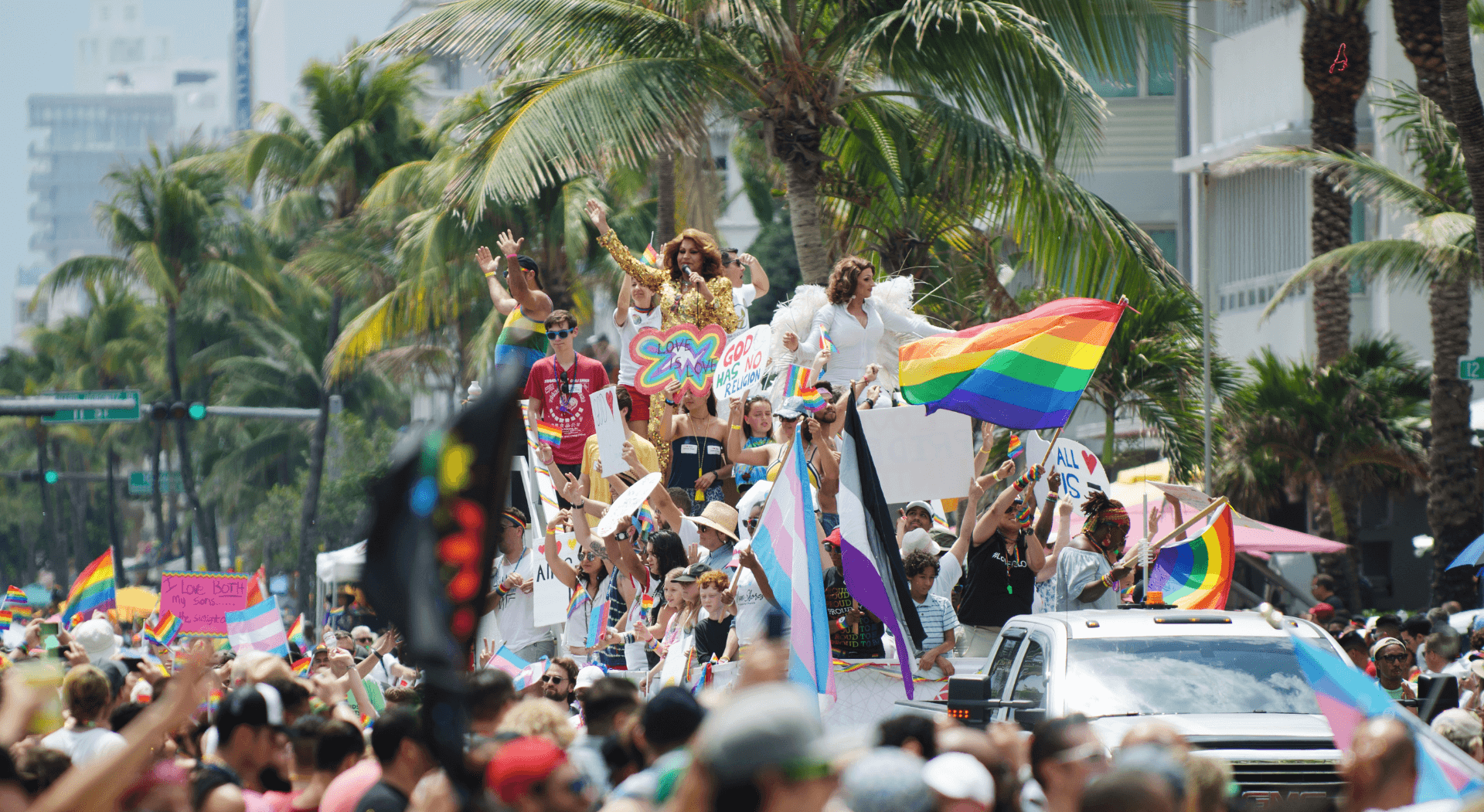 LGBTQ+ Venues in Greater Miami & Miami Beach
Miami is home to a thriving community of well-supported and diverse LGBTQ+-focused businesses and venues. From fashion boutiques and non-profits to some of the USA's liveliest gay clubs, there are plenty of LGBTQ+-oriented venues throughout the region. For unparalleled palaces of hedonism, take a trip down to the glistening streets of Miami Beach, or if you're after a colorful experience of daytime shopping and gallery tours, why not consider a visit to arty Wynwood?
In South Beach, you'll find the infamous gay club Twist. Well-known for its world-class music and consistently great turnouts, Twist is home to seven distinctive bar areas, each of which has its own unique atmosphere and character. The venue is spread over two floors and should be on any gay travelers' Miami checklist.
For a dose of culture in Miami, you can't do much better than the David Castillo Gallery. Focused on showcasing a diverse collection of art, David Castillo has been a feature of the Miami Art Basel scene since 2005 and is today ranked as one of the city's best art galleries. Located in the heart of the Miami Design District, the gallery is a fantastic attraction to add on to any day of LGBTQ+-focused sightseeing.
LGBTQ+ Neighbourhoods in Greater Miami & Miami Beach
One of the best ways to explore Miami's LGBTQ+ culture is to investigate the iconically queer neighborhoods that make it so special. Whether you are after drag shows, subversive theater, or art galleries, there is a range of colorfully distinct LGBTQ+ neighborhoods to be explored. Whilst traces of the queer community can be found throughout Miami, it's in the areas of Wynwood, Midtown, and Little Haiti that you'll find the city's diverse LGBTQ+ community at its most concentrated.
Wynwood, with its graffiti-lined streets and an assortment of innovative eateries, is the epicenter of Miami's art culture, so it's not surprising that you'll also find a sizable LGBTQ+ population here. The Wynwood Arts District hosts tons of colorful galleries, shops, and annual events geared toward the interests of the LGBTQ+ community. With a mix of restaurants, cafes, bars, and clubs, it's as exciting during the day as it is at night.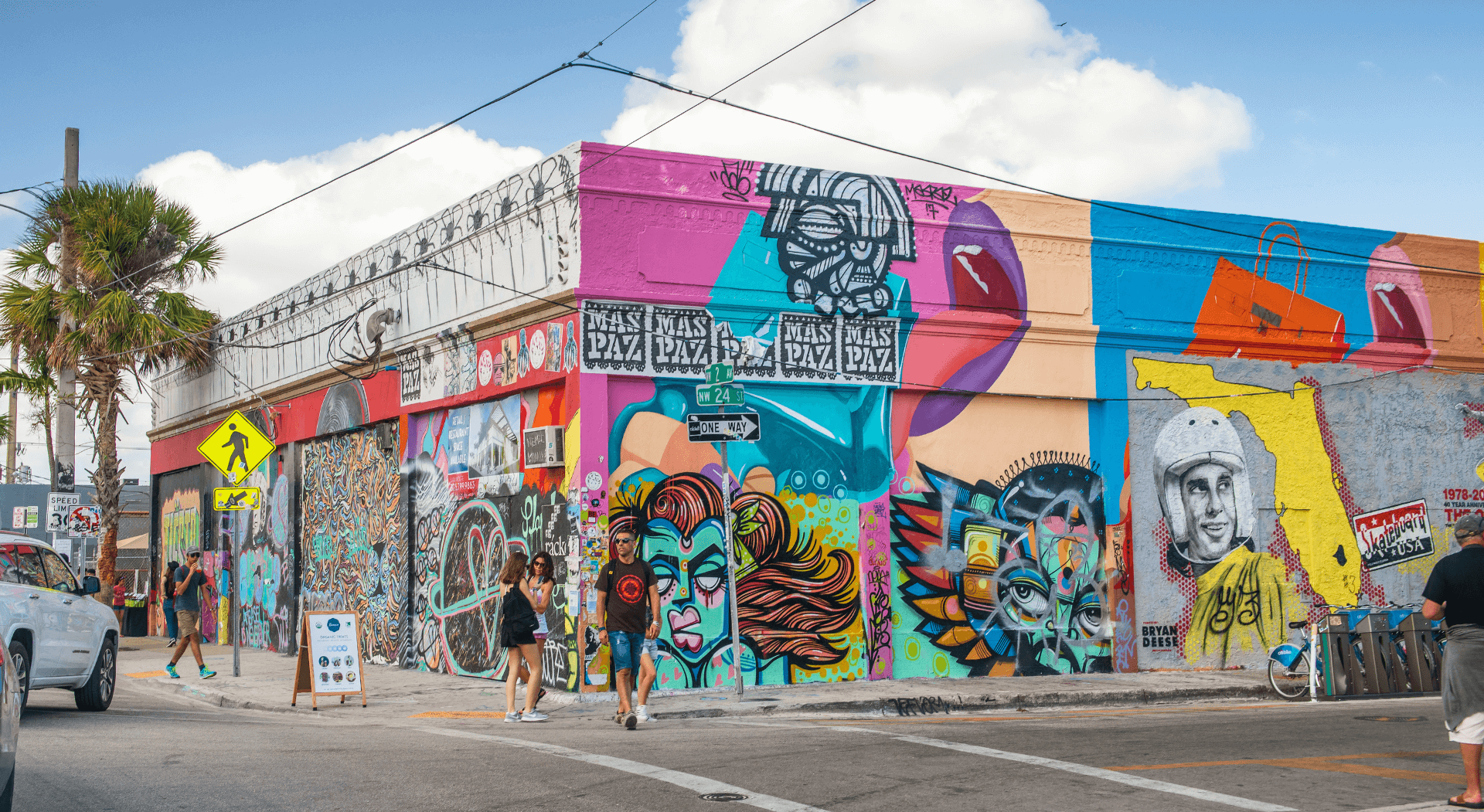 LGBTQ+ Events in Greater Miami & Miami Beach
Part of what makes Miami such a fantastic LGBTQ+ destination is the strength of community that is palpable when visiting the city. Throughout the year, the city's queer population organizes a number of unmissable events and festivals from a truly grassroots level. From drag shows and cabarets to theatre performances and film festivals, there is something for everyone, no matter what your interests may be. Whilst there will be attention-grabbing events to enjoy whenever you visit Miami, be sure to check out some of the amazing historical and cultural hubs in the area too – these can give great insight into how the community has grown and evolved over time.
One of the biggest annual events in the region is Miami Beach Pride, which is taking place from April 1-16 2023, and promises to bring together LGBTQ+ individuals from across Miami and beyond for over two weeks of celebration and solidarity. Attendees can expect art installations, performances, and marches all taking place on the sun-soaked shores of Miami Beach. The highlight of Miami Beach Pride is without date the Beach Pride Parade, during which, thousands of queer people will walk together down the city's iconic oceanfront promenade and into the colorful streets of the Art Deco district.
Join the Travel Gay Newsletter
More Gay Travel News, Interviews and Features
The Best Tours In Miami
Browse a selection of tours in Miami from our partners with free cancellation 24 hours before your tour starts.
The best experiences in Miami for your trip