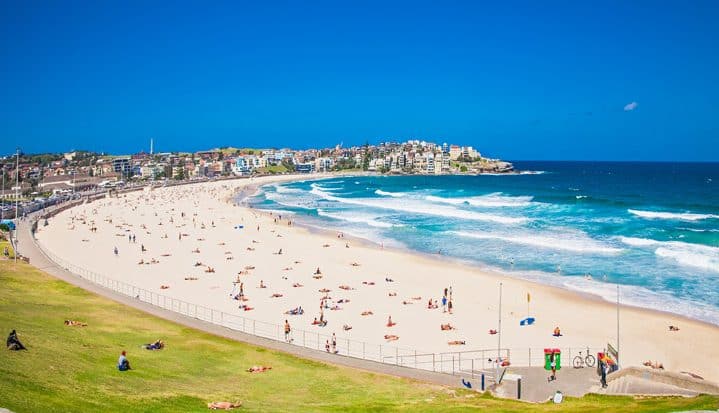 The Best Gay Beaches in Sydney
Sydney is one of the best beach destinations in the world
Sydney is famed as a global hotspot for gay tourism. The city attracts thousands of gay travelers every year who arrive in their droves partly because of the world-class beaches. The beaches in Sydney are some of the best in Australia and there is no shortage as the city is home to 100 beaches.
There is an incredible range of diversity amongst the area's coastal landscape and you will be able to enjoy plenty of beach environments. Every location along the coast is different, from small and private coves to the world-famous Bondi Beach. Sydney's beaches can offer endless action and fun as well as the opportunity for relaxation in an otherwise bustling city.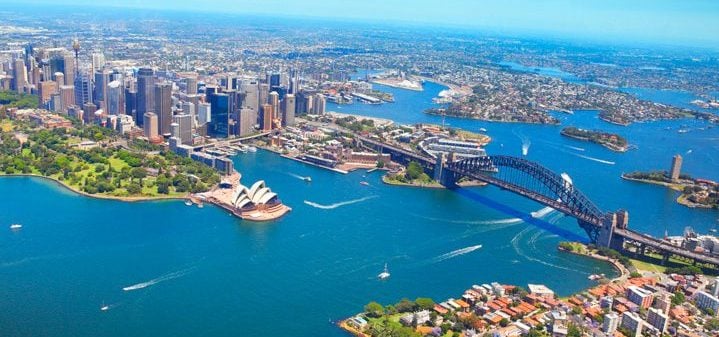 Clovelly Beach: One of Sydney's most popular beaches amongst gay travelers. Nestled between two rocky outcrops, Clovelly Beach is a tiny cove that is regarded as one of the best places in the city for snorkelling and enjoying the warm blue waters. The shielded nature of the beach means that the sea is calm and tranquil, providing a safe and peaceful area to explore.
The beach is a quiet hangout for the local LGBT+ community who are drawn to its small scale and sense of community during the summer. Clovelly Beach is also home to a saltwater sea pool which allows for year-round swimming. This is the perfect destination if you're looking for somewhere to bask in the sun.
Obelisk Beach: If the words "clothing-optional" sound good to you, be sure to check out Obelisk Beach, one of Sydney's only nude beaches and a consistently popular location for gay locals and tourists alike. Off the beaten path and only 100 metres in length, Obelisk Beach is the perfect private haven for fans of stripping off. Besides from admiring the countless nude guys who populate this small beach, visitors to Obelisk can also enjoy stunning views across the bay.
The beach's secluded location means that visitors have to park at the top of the hill and walk a fair distance to reach it. There's a long flight of stairs that will take you to the sand, and whilst the walk can be tiring, the final destination is well worth the effort.
McIver's Ladies Baths: Though not strictly a beach in its own right, McIver's Ladies Baths at Coogee are a friendly and safe space for women from all walks of life to gather. From lesbian couples through to women whose religion forbids bathing in front of men, you'll find a welcoming environment here to relax and unwind. Start or finish with a swim in the sea at nearby Coogee Beach.
Little Congwong Beach: Away from the packed-out tourist hotspots, Little Congwong Beach is the perfect place to relax and unwind in undisturbed tranquillity. The beach is located just beyond the main Congwong area and is accessible by a charming concrete promenade that runs along the coast and is sheltered by the area's luscious greenery. The water is calm and warm and the atmosphere is noticeably more laid-back compared with other nearby destinations. On occasion, visitors to the beach will be treated by the ice cream boat, which arrives at the shore at sells a variety of refreshing drinks and sweets.
Little Congwong is also an unofficial nudist beach with its care-free vibe and semi-private location. Even in the peak summer periods, this small patch of unspoiled coast remains quiet and you can enjoy sunbathing, and skinny dipping, in relative peace.
Lady Jane Beach: Located at the end of South Head Peninsula, Lady Jane is a small beach that boasts soft white sand and a great gay atmosphere. The main spot for cruising in the city, Lady Jane has been a hub for men seeking men for decades and now has a reputation as one of the best areas to pick up guys.
The beach is also an unofficial nudist beach and the majority of those who visit this LGBT+ haven choose not to wear clothing. The beach is not explicitly gay and is also frequented by a handful of straight visitors. Just be warned, some tourists use the path above the beach to gawk at the mass of nude males below, so if you want to avoid the glares head slightly further down from the main section.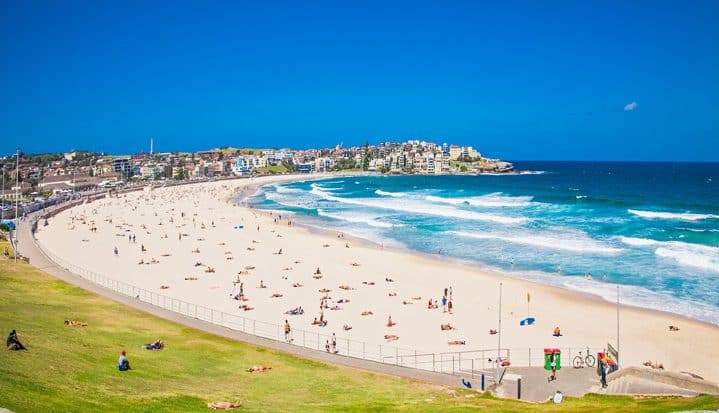 Bondi Beach: Very few beaches become globally recognised landmarks, and Bondi is one of them. Among the top most visited attractions in Australia, the beach is a year-round hive of activity, with surfers, joggers, water sports fanatics and sunbathers all flocking to this wide stretch of sloping white sand. The paved promenade behind the beach is packed full of bars, cafes and restaurants so you're never far away from great food and drink.
Whilst the beach is popular with everyone on Sydney, it does attract a large LGBT+ crowd. Bondi Beach is a cultural landmark and has been featured on countless TV shows and films, keep your eye out and you might just spot one of the iconic Bondi lifeguards.
Best Hidden Gem Beach in Sydney
Red Leaf Beach: A favorite amongst locals but often missed by travelers and tourists, Red Leaf Beach is a secluded and little known secret of those who live in the area. You'll always find a small gay crowd here. It's accessible by a set of steps behind the Woollahra Council Chambers. The beach is so popular with locals because of its quiet atmosphere and enclosed swimming area, that makes for safe and shark-free swimming.
At the top of the beach is a small cafe that offers great views across the harbour and serves an impressive range of refreshments and snacks. The beach is also a popular spot for sailing and other watersports activities. Equipment can be rented from nearby facilities.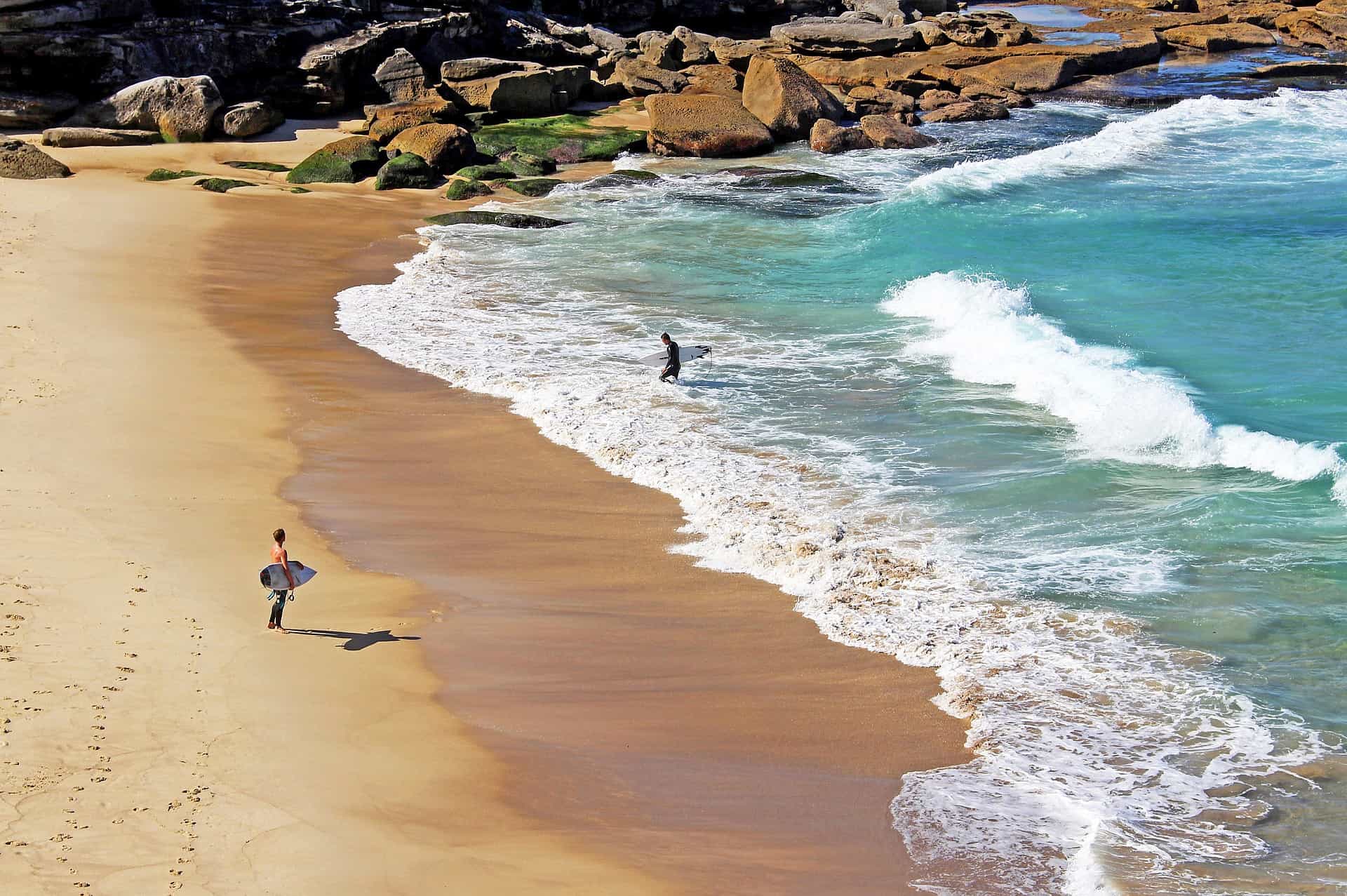 Tamarama Beach: Just around the corner from busy Bondi, Tamarama Beach is removed from the noise and chaos of Sydney's downtown area and the city's more popular beaches. One of the least crowded beaches in the city, Tamarama is arguably the most scenic of Sydney's coastal environments and visitors can enjoy the breath-taking views across the bay.
The beach is also a great choice for groups of friends as the restrictions that prevent BBQs and small contained fires do not exist here, making it the perfect place for an evening gathering or picnic. Be warned that the sea here can be dangerous and violent riptides and currents are common even in the shallow areas, as such visitors are advised to stay out of the water unless lifeguards are on duty.
Join the Travel Gay Newsletter
More Gay Travel News, Interviews and Features
The Best Tours In Sydney
Browse a selection of tours in Sydney from our partners with free cancellation 24 hours before your tour starts.
The best experiences in Sydney for your trip