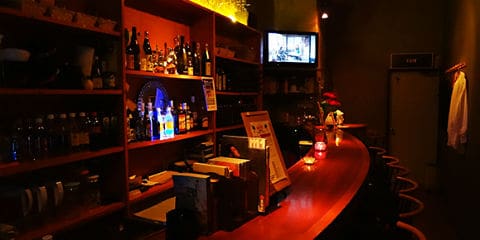 MONS
Small, friendly gay bar with karaoke.
302 Kanagawa-ken, 3-68-1 Miyagawa, Yokohama, Japan, 231-0065
Small, friendly gay bar in Yokohama. MONS welcomes men only. Open from 7:30 until late. Admission 800¥ -  free entry if you show your passport or military ID.

Closed on Sundays and Mondays.
3
Audience Rating
Based on 2 votes
Chill
Super small but me and my bf wanted a place to go and chill. Selection is small, but it's a good time and out of the cut. Was my favorite part. Older crowd but drinks were strong so +. Bartenders did not speak English but whiskey is universal as is beer.
Mons is not formerly 10 Carat!
10 Carat still exists. It is just next door to Mons. 10 Carat is run by the charming and warm host Tatsuya since 1998. He plays 60s Japanese songs and makes great snacks.
Comments / Reviews are the subjective opinion of Travel Gay users, not of Travel Gay.