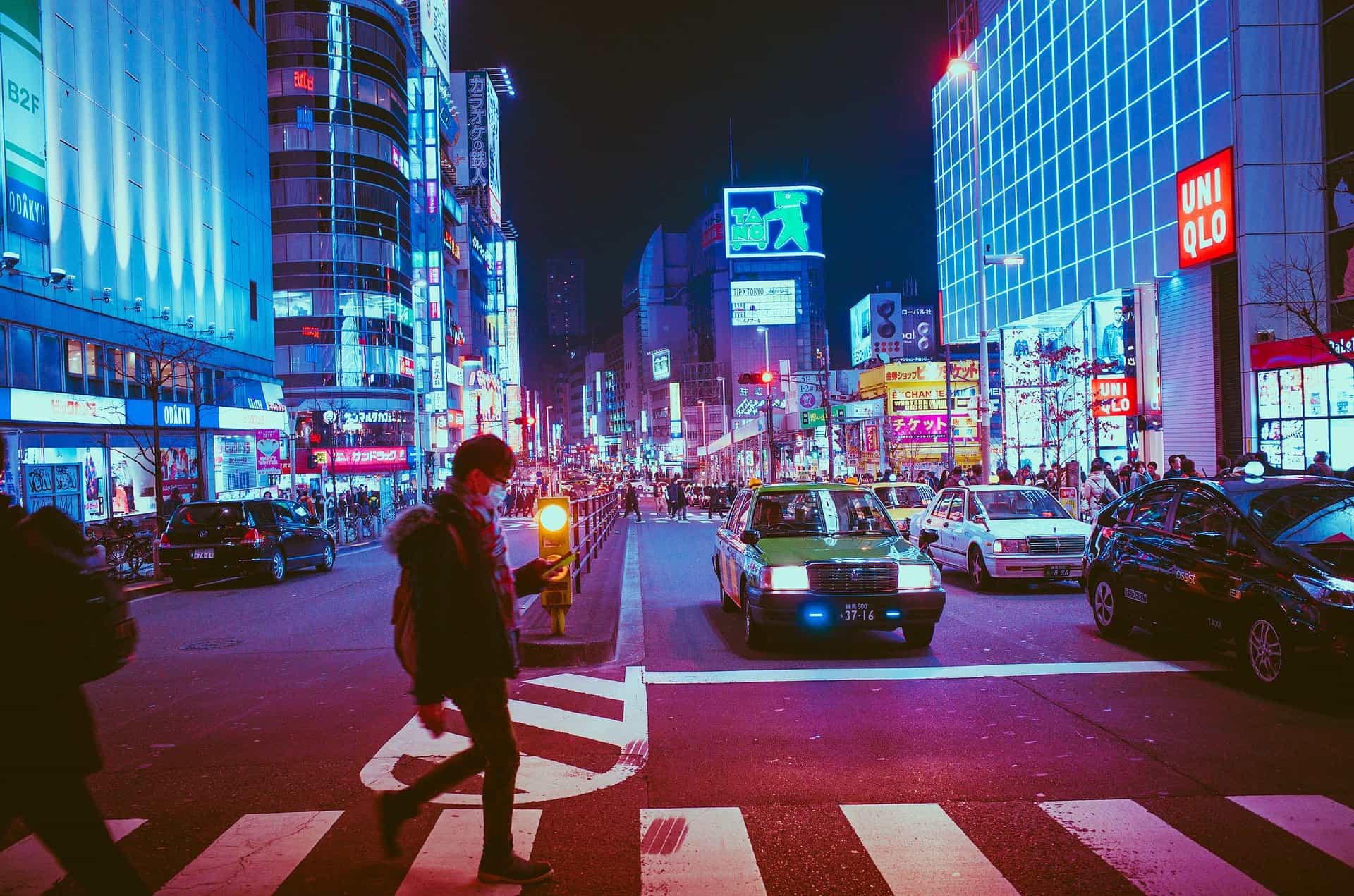 A Gay Guide to Osaka
Discover Japan's most fun city
Often forgotten in the shadows of bustling and sprawling Tokyo and the smaller historic cities of Japan, Osaka is traditionally the home of the working classes. In this vibrant and electrifying city, the residents have decided to shed to the conservatism of wider Japanese society, gaining a reputation as one of the world's most fun-loving destinations.
Osaka is not an attractive city in the traditional sense, however, there is a charm to the expanse of grey concrete buildings and glass skyscrapers that is largely driven by the enigmatic and charismatic people who occupy them. At night the city comes alive. Lit by the neon signs that cover its buildings, Osaka has one of the liveliest nightlife scenes in Japan, consisting of an array of hyper-niche bars and clubs that tend to cater to a very specific audience.
The non-judgemental and relaxed attitudes of Osaka have led to the establishment of a large, diverse, and vibrant gay scene. The main gay area of the city is Doyama, a large and welcoming tourist hotspot that is home to the majority of the gay nightlife venues. Osaka is a colorful and liberating city, paired with the impressive gay scene, the city is a must-visit destination for gay travelers.

The epicenter of Osaka's gay nightlife scene is Doyama, and particularly the area surrounding Umeda station. The district is a bustling a vibrant hub of tourism and entertainment and is generally regarded as one of the most exciting areas in Japan. The bars here tend t be small, so patrons will usually sit on stools around the bar, chatting to other guests and bar staff.
One of the most popular clubs amongst gay travelers in Osaka is Grand Slam. This foreigner-friendly gay club has been catering to Osaka's loud and proud gay population for over a decade. Specialing in karaoke, the bar is slightly larger than most nearby venues and can easily seat 30-40 people. The lively atmosphere where makes Grand Slam the ideal place for travelers seeking an action-packed night out.
Village is arguably one of the largest gay clubs outside of Tokyo. The lively venue is a staple of the gay scene in Osaka and is a firm favorite amongst both local and visiting gay guys. Capable of hosting upwards of 100 guests, the bar is very large by Japanese standards and features a long bar which is the perfect spot to meet and chat with local gay guys. Village is the perfect place for travelers seeking the best gay entertainment in Osaka as the bar often hosts drag performances, cabaret, and comedy shows.
The best place to warm up before heading on to the city's livelier bars is undoubtedly LuPu. This lesbian-owned bar is renowned for drawing in a diverse cross-section of the LGBT+ community. Drinks are priced at a set 800 Yen and there is no cover charger, making it an affordable option for pre-drinking. The last Sunday of every month is a women's only party, but otherwise, LuPu is open to all.

Osaka's identity as a hotspot of gay community and culture means that almost all of the hotels in the city can be considered gay-friendly and most gay travelers will have no issues during their stay. However, to guarantee an inclusive and welcoming stay, consider staying in the gay district of Doyama. Staying in this district will also enable you to quickly access the city's gay bars and clubs with ease.
Osaka is a very modern city and as such it's only fitting that your accommodation is also of a contemporary and sleek standard. The Hotel Granvia Osaka is a striking example of the city's futuristic architecture and is located directly above the main JR Osaka train station. As well as being located close to a wide range of restaurants, bars, and shops, the rooms at the Hotel Granvia are decorated to a tasteful standard and are extremely spacious. In addition, the gay district of Doyama is located within quick walking distance.
For the ultimate luxury stay, consider staying at the Hilton Osaka. This centrally located hotel is a steadfast favorite amongst gay travelers for its clean and contemporary design, high-end facilities, and stunning views of the sprawling Osaka skyline. The abundant facilities at the Hilton include a gym, spa, and on-site dining and guests will find a fusion of Japanese and western commodities.
Any trip to Japan is incomplete without experiencing the iconic pod hotels. At Eco Cube Shinsaibashi, guests sleep in small sleeping capsules which are fully equipped with all the amenities and technology one could need. All the capsules are fully air-conditioned and lockers are available for personal belongings. Eco Cube is a popular option for travelers who are looking to explore Osaka on a budget.

Gay pride in Osaka
Osaka is an LGBT+ hotspot in Japan and the city is known to have a rapidly increasing gay scene. As such, it should come as no surprise that the city is also home to one of Japan's largest and best-attended prides. The Kansai Rainbow Fest and Parade is an annual weekend-long event that seeks to celebrate LGBT+ identities and foster an atmosphere of acceptance, dignity, and respect.
The pride routinely garners crowds of upwards of 10,000 individuals and plays host to a range of events, parties, and workshops. One of the most anticipated performances each year is by the Obaachan Group- a band of rapping grandmothers who are all in their 60s and come out every year in support of Osaka's LGBT+ population.

Gay rights in Osaka
Japan is often considered to be one of the most progressive countries in Asia in regards to LGBT+ rights. Same-sex sexual activity was only criminalized for a brief 8 years between 1872 and 1880 and hostility towards homosexuality is not a part of Japanese history or culture. Despite this, there is still no recognition of same-sex marriage in Japan, and families headed by same-sex couples are not entitled to the same benefits and legal protections as mixed-sex families.
Protections against discrimination have existed in certain regions of Japan and the LGBT+ population in Osaka is protected. A poll conducted in 2015 found that the majority of Japan's population was in favor of legalizing same-sex marriage. More recent polls have also shown growing support for LGBT+ issues, particularly amongst the country's younger generations. Social attitudes are becoming more liberal in Japan and the government is seemingly beginning to make advances in the right direction.
Join the Travel Gay Newsletter
The Best Tours In Osaka
Browse a selection of tours in Osaka from our partners with free cancellation 24 hours before your tour starts.
The best experiences in Osaka for your trip