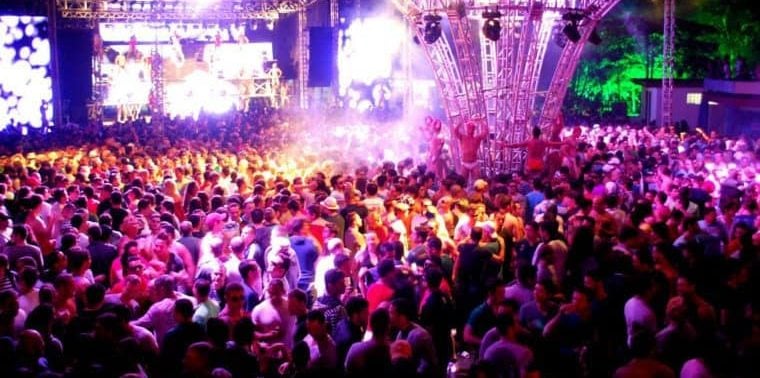 A Gay Guide to Sao Paulo
Sao Paulo has the world's biggest gay club and the biggest Pride parade
Sao Paulo is one of the world's largest and most densely populated cities. It also boasts one of the world's largest gay scenes. Sao Paulo Pride is the biggest gay Pride parade on the planet and The Week is the world's largest gay club.
Sao Paulo gets less attention than Rio. It's not a city that's made much of a cultural impact, to put it bluntly. There are reasons for this. Sao Paulo has high crime rates, it's huge and it's more recognised as a financial centre than a tourist magnet. That being said, Sao Paulo is one of the most exciting cities in the world. It's not a city for the faint-hearted.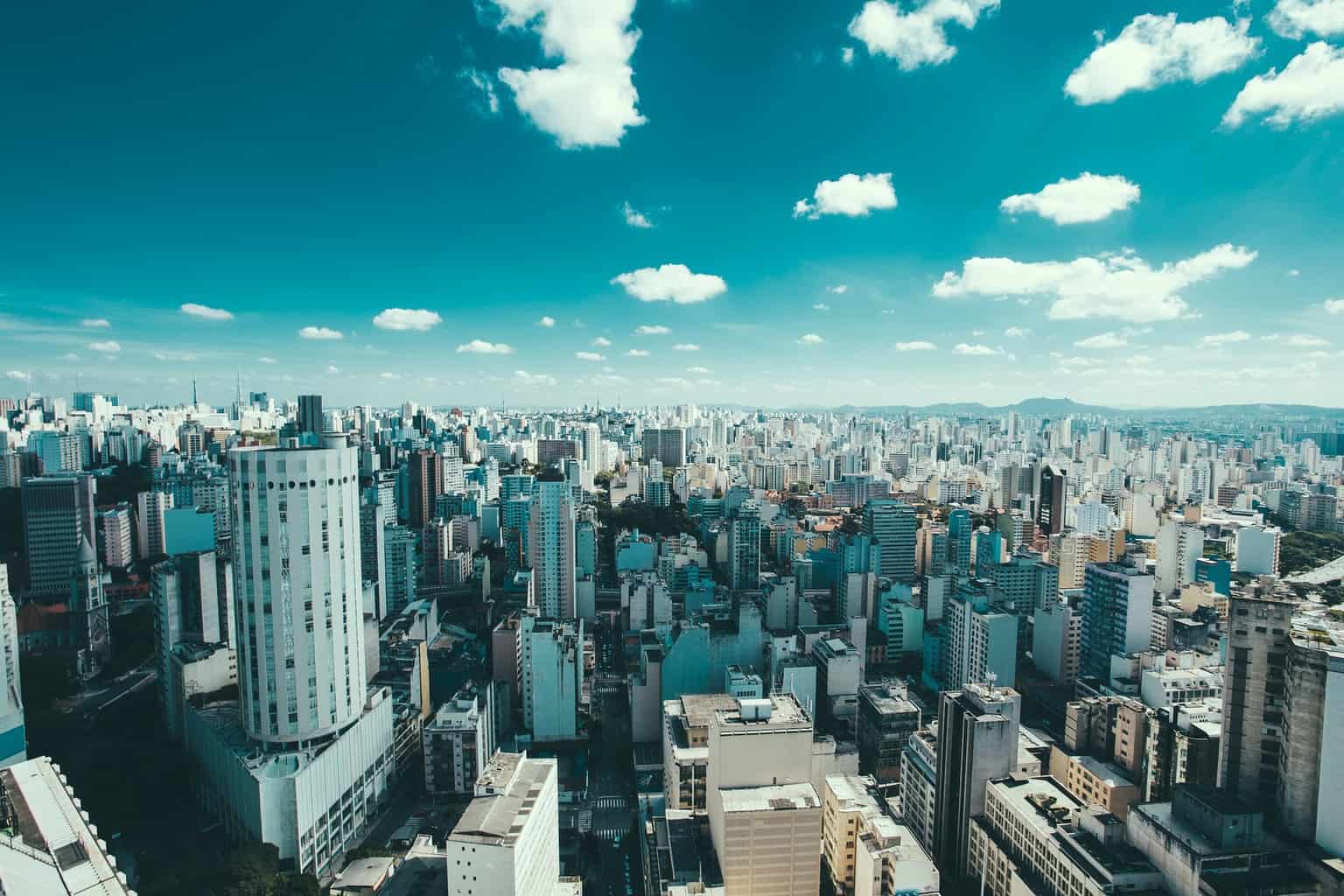 How safe is Sao Paulo?
Let's cover the tricky question first. Sao Paulo is not the safest city in the world. That being said, if you navigate it correctly you can greatly diminish the risk. The most common threat is from muggings so leave your Rolex at home. During the day you shouldn't have issues in the safer areas. At night it's advisable to get a cab with a reputable company to and from whatever venue you're attending. You do not want to walk around Sao Paulo at night as a tourist. So, when you're having you're big gay night out, get a cab from the hotel. Fortunately, violent crime in Sao Paulo has dropped heavily in recent years.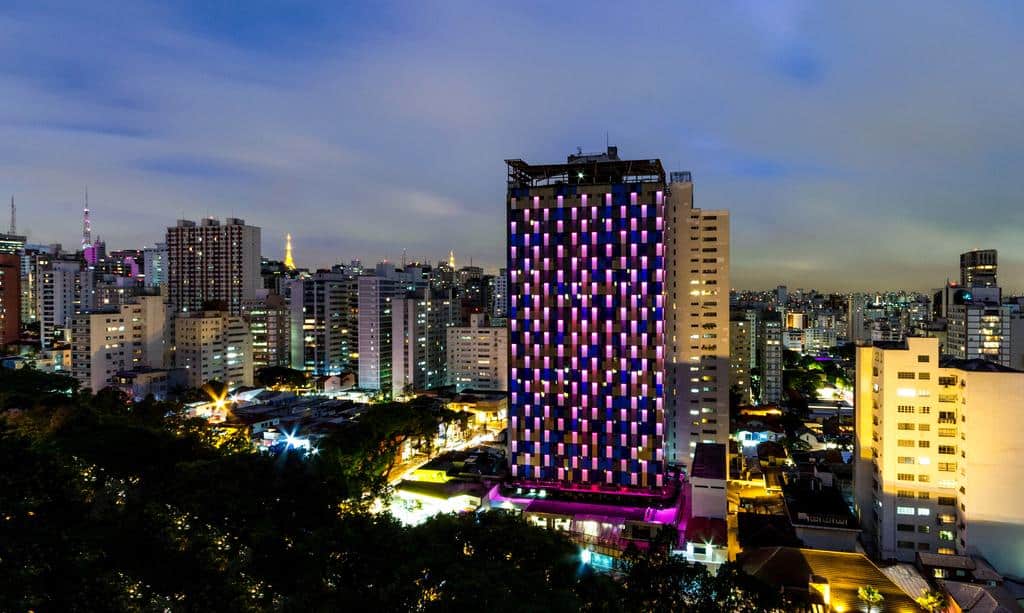 Where to stay in Sao Paulo
The Jardins district is the best and safest place for tourists. It's an affluent part of the city with many excellent hotels to choose from. The Jardins also has around 200 bars and some of Sao Paulo's best museums. The famous Paulista Avenue is also within easy walking distance.
You'll find many upscale boutiques, including Chanel and Gucci. The Jardins is a typically rich, cosmopolitan district in a major global city and the most tourist-friendly part of Sao Paulo.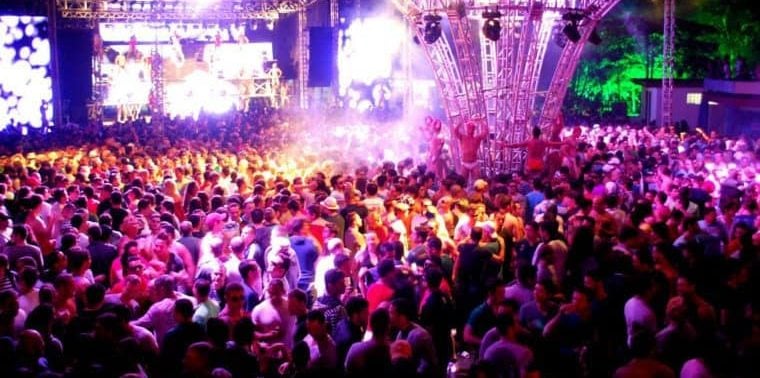 The gay scene in Sao Paulo
Most of Sao Paulo's gay bars can be found in Consolação, a district in the centre of the city. Frei Caneca (known as "gay" Caneca), is the main hub of Sao Paulo's gay scene. You can access it directly from Paulista Avenue.
Frei Caneca is packed with gay-friendly shops and many gay bars and clubs. This is where all those hot Brazilian guys go to party in Sao Paulo.
Babu Lounge is one of the biggest gay clubs in Sao Paulo. It has several dancefloors, top DJs, go go dancers and lots of hot patrons. As the night progresses, shirts will come off. You can begin or end your gay night out in Sao Paulo at Babu Lounge.
Club Yacht has a nautical theme but you don't have to dress as a sailor. It attracts a youthful, fashionable crowd. All of the barmen will be dressed as sailors.
Aloka is considered to be the main gay club in Frei Caneca. This is a good place to end your night - it opens after midnight and it stays open till around 6am. If you're making a night of it in Frei Caneca then this is the place to be.
Sao Paulo's biggest gay club isn't in Frei Caneca. It's over in Barra Funda. The Week is, quite simply, a legendary gay club. It is - we repeat - the biggest gay club on the planet. It's a big, brash temple of excess. The hangover will be worth it.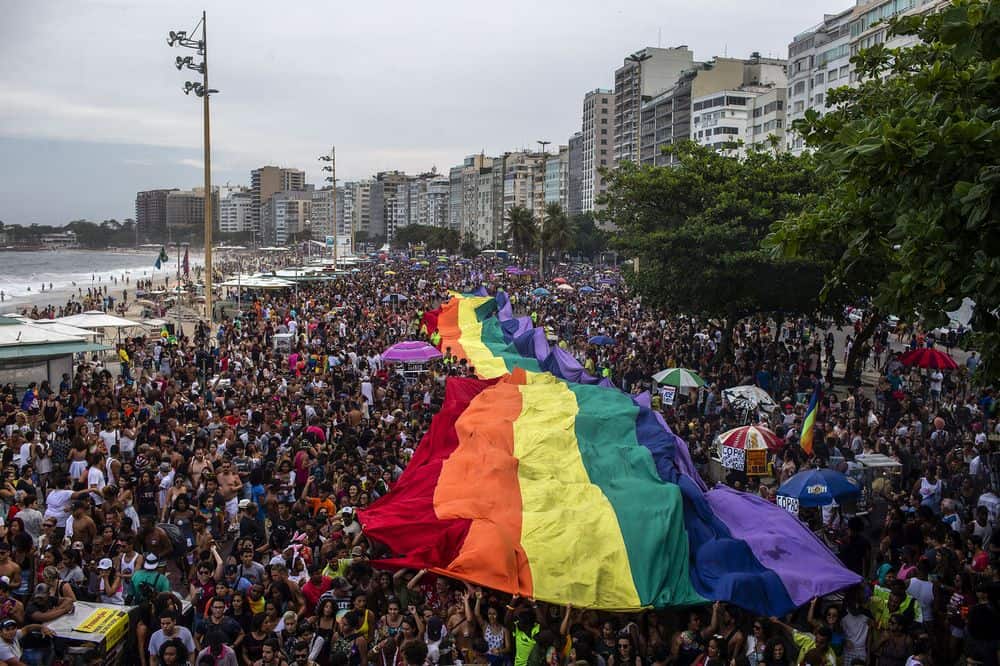 Gay Pride in Sao Paulo
Around 3 million people attended Sao Paulo Pride in 2019. Despite voting for an unambiguous homophobic president, Sao Paulo and Rio have huge and very visible gay scenes. The homophobic president we won't deign to name has made bizarre comments about women and ethnic minorities, as well as unleashing unhinged Twitter tirades. His antics have inspired Brazil's gay communities to make themselves heard. Hosting the biggest gay Pride parade on the planet in Sao Paulo is part of that process.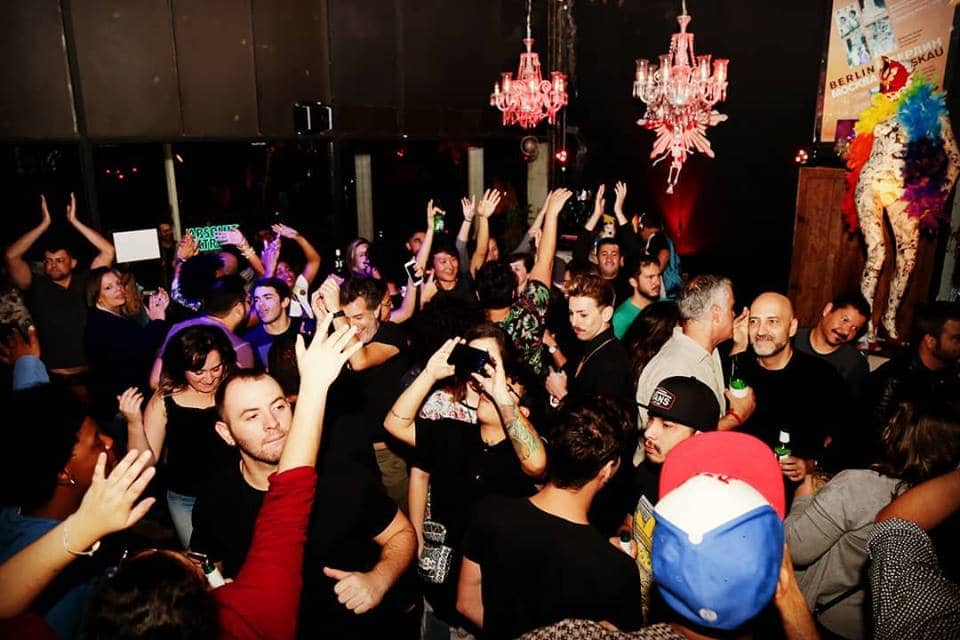 Things to do in Sao Paulo
Sao Paulo is Brazil's financial centre. If you want to unwind on the beach then it's not the place to be. If you're looking for buzzing nightlife then it's definitely a good choice. Events like Sao Paulo Pride draw a lot of tourists - it's worth visiting for the parade alone.
The Pride parade takes over Avenida Paulista. This street is full of shops and restaurants and the famous MASP museum. This museum has over 8,000 artworks, including masterpieces by Van Gogh and Picasso.
Ibirapuera Park is based on New York's Central Park. It's one of the biggest urban parks in South America. You can access it easily from the Jardins district.
Join the Travel Gay Newsletter
More Gay Travel News, Interviews and Features
The Best Tours In Sao Paulo
Browse a selection of tours in Sao Paulo from our partners with free cancellation 24 hours before your tour starts.
The best experiences in Sao Paulo for your trip