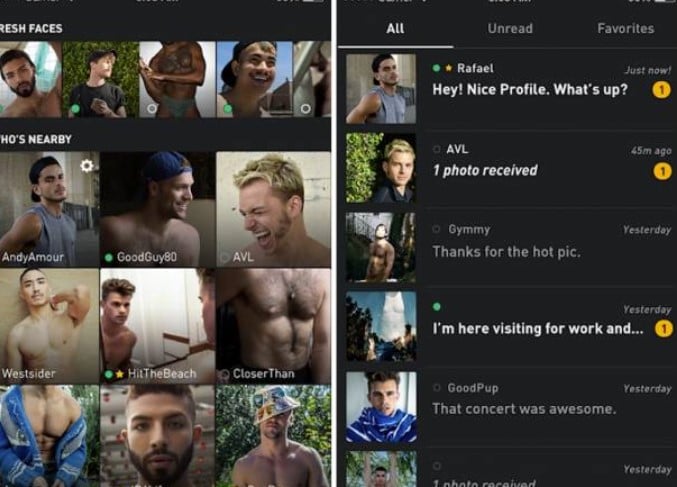 A guide to using Grindr when you travel
Grindr travel buddies galore.
In the modern age of technology, our smartphones have become indispensable tools for various aspects of our lives, including travel. When exploring new destinations as a member of the LGBTQ+ community, connecting with like-minded individuals can enhance your experience in profound ways. Enter Grindr, the world's leading dating and social networking app for gay, bi, trans, and queer people. In this guide, we'll explore how to use Grindr effectively while traveling to find and meet people who can add depth and excitement to your journey and help you find Grindr travel buddies galore.
Setting Up Your Grindr Profile for Travel
Before you embark on your adventure, take the time to create or update your Grindr profile. Make sure to include a few clear and appealing photos that showcase your personality and interests. Write a concise but engaging bio that mentions your travel plans and what you're looking for – whether it's a local guide, new friends, or romantic encounters. Remember to be respectful and honest about your intentions to avoid misunderstandings.
Research Your Destination
Understanding the local LGBTQ+ scene is crucial when using Grindr during your travels. Research the LGBTQ+ venues, events, and cultural nuances of your destination using Travel Gay. This knowledge will help you connect with people who share your interests and provide insight into the best places to meet up safely. Ask questions about venues you are interested in visiting or leave a comment to let people know the days you're going to be there.
Use Travel Gay's helpful city guides and editorials to help you learn more about the city you are going to visit and where the LGBTQ+ community hang out.
Use Grindr's Teleport Feature
Grindr's Teleport feature can add a new dimension to your travel experience. With Teleport, you have the power to set your profile location to anywhere in the world for a duration of one hour. This means that locals in your destination will see your profile on their grid as if you were physically there, allowing you to seamlessly connect with people in real-time.
This can help you make connections before you visit a destination. Whether you're planning a trip, contemplating a relocation, or simply curious about a new city or neighborhood, Teleport can be your virtual ticket to explore and engage with individuals in diverse locations.
Plus, with a focus on receiving inbound messages, you can make the most of this feature by initiating three chats for free and receiving unlimited messages.
Customize Your Travel Location
Grindr's "Explore" feature allows you to virtually visit other cities or regions, which can be immensely useful for planning your trips. By customizing your travel location, you can see who's around before you even arrive. Even though those in the area won't be able to see you before you arrive, you can at least explore the local Grindr talent before you travel. This feature is particularly handy for finding local recommendations, making friends, or even arranging potential meetups ahead of time.
Stay Safe and Informed
While Grindr can be a fantastic tool for meeting new people, safety should always be a top priority. When traveling, follow these safety tips:
Meet in public places for the first time.
Share your whereabouts with a trusted friend.
Use video calls to verify your match's identity before meeting.
Trust your instincts; if something doesn't feel right, prioritize your safety.
Ensure you know the phone numbers for the local emergency services (112, 911 and 999 are good ones to remember)
Engage in Local Conversations
When you've landed in your destination, engage in local conversations on Grindr. Whether it's asking for restaurant recommendations, seeking advice on the best LGBTQ+ venues (though Travel Gay obviously has you covered for that too!), or simply starting a friendly chat, Grindr can be a valuable resource for connecting with locals who know the area inside out.
Hook Up
Let's not beat around the bush here. Grindr is first and foremost a hookup app. Chances are you will have used it in your home country before. But remember, in some international destinations it's not legal to be gay. So ensure you are verifying who you are meeting before rocking up at a random hotel or apartment.
It's also important to note that local authorities have used Grindr as a form of entrapment before so be on guard. Having said that, Grindr is still Grindr and if you're looking for a hook up or something more, it's a great place to start. Use your common sense and remember to always use protection in any form of between-the-sheets interaction.
Attend LGBTQ+ Events and Parties
Many cities host LGBTQ+ events and gatherings, from pride parades to themed parties. Grindr often promotes these events, making it easier for you to find and join in the local LGBTQ+ community. Attending such events can lead to memorable experiences and lasting friendships. Also use Travel Gay and its resources like its gay events calendar and gay pride calendar.
Respect Local Norms and Customs
It's essential to respect the local customs and norms of the place you're visiting. Not every destination may be as open and accepting as you'd like, so exercise discretion when using Grindr. Being mindful of the local culture ensures a positive experience for both you and the people you meet.
Maintain Open Communication
Clear and honest communication is key to successful interactions on Grindr. Whether you're looking for a short-term connection or a lasting friendship, be upfront about your intentions and expectations. This helps avoid misunderstandings and ensures that everyone involved has a positive experience. And remember, be polite. Kindness takes nothing but vicious tones and rhetoric can harm an individual. And most of all, don't discriminate.
Share Your Experiences
Lastly, consider sharing your travel experiences on Grindr. You can offer recommendations to fellow travelers, share your adventures, or even meet others who are exploring the same destination. Your insights can be valuable for others seeking to connect and make the most of their trip.
Use the plane emoji or your national flag next to your Grindr profile name when you travel to alert the locals that you're fresh to the area!
Grindr can be a valuable companion for LGBTQ+ travelers looking to meet new people, make friends, and explore local LGBTQ+ scenes. By setting up an appealing profile, researching your destination, staying safe, engaging in local conversations, and respecting local norms, you can use Grindr as a powerful tool to enhance your travel experiences and forge meaningful connections along the way. Happy Grindr travels!
Join the Travel Gay Newsletter
More Gay Travel News, Interviews and Features