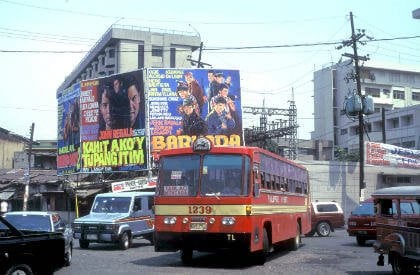 More Manila Attractions
Like many major cities, Manila is big, dirty and bustling. But the city is the melting pot of many cultural influences. So, visitors may need some time to fully appreciate its uniqueness.
As with many cities of developing countries, the traffic condition in Manila is horrendous, and the gap between poverty and affluence is distinct.
This densely-populated city, however, has plenty to enjoy - from a fabulous range of great-value hotels to a thriving gay scene, with enough bars, dance clubs and saunas to keep most gay visitors busy.
Apart from all the gay stuff, here are some of Manila's most interesting attractions you might want to explore.
Intramuros
Founded by the Spanish in 1571, Intramuros district is the historic heart of Manila.  Explore the few ruins and surviving architectural treasures as most of the grand old buildings of Intramuros were destroyed during the Battle of Manila in 1945.
Manila Contemporary
Located along Chino Roces Avenue, Manila Contemporary frequently hosts world-class exhibitions of established and emerging artists from both the Philippines and beyond.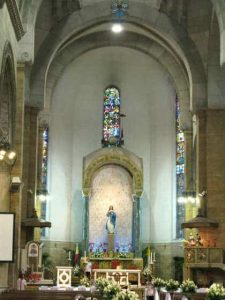 Manila Cathedral
Located into the heart of Intramuros, this old cathedral is majestic and beautifully decorated with stained glass panes.
Great for spending an afternoon taking photos and experiencing the Roman Catholic traditions.
Halo-halo
Loosely translated as "jumble-jumble", Halo-halo is a refreshing concoction of shaved ice and evaporated milk, usually mixed with sweetened beans, fruits, nata de coco, Filipino crème caramel, purple yam concentrate and jelly.
This unique dessert-drink is simply irresistible in hot countries like The Philippines.
Marikina Shoe Museum
The Philippines' controversial former First Lady, Imelda Marcos has always been (in)famous for her collection of her footwear.
Check out her impressive collection of roughly 1,200 pairs of designer shoes at the Marikina Shoe Museum.
Manila Bay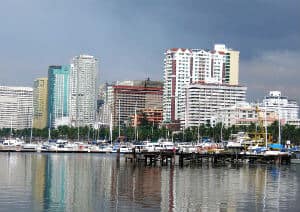 Grab a refreshing Calamansi Juice and stroll along Manila Bay to watch the sun slowly kissing the horizon goodbye.  Great place for people-watching.
If the mood sets in, you can head to the wet market, buy some seafood and take them to one of the restaurants nearby, and they will use your ingredients to prepare a delicious seafood dish of your choice.
[click here for hotels near Manila Bay]
Binondo
Manila's colorful 400-year-old Chinatown is possibly the oldest Chinatown in the world.  Home to Filipino-Chinese communities, Binondo is especially popular for its Chinese New Year celebrations, gastronomic offerings, specialty stores, and places of worship.
[click here for hotels near Binondo/Chinatown]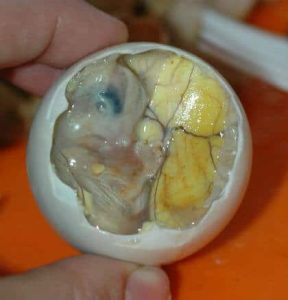 Balut
Filipinos have a unique snack called "balut", which is actually fertilised duck embryo.  If you have a stomach for adventure, try it!
Divisoria
Divisoria, the bargain hunter's shopping mecca, is the place to go as it has virtually everything you need at dirt-cheap prices. Whether you are looking for housewares, clothes, accessories, toys, food or costumes, you can be sure to find it there.
If you buy in bulk, remember to haggle for an even lower price.
Jeepney
The jeepney is an important mode of public transport in Manila. Try riding it to your destination to experience Manila like a true blue local.
Jeepneys tread almost everywhere in Metro Manila.  Base fare starts at P8.00.
Updated January 26, 2016.
Join the Travel Gay Newsletter
More Gay Travel News, Interviews and Features
The Best Tours In Manila
Browse a selection of tours in Manila from our partners with free cancellation 24 hours before your tour starts.
The best experiences in Manila for your trip