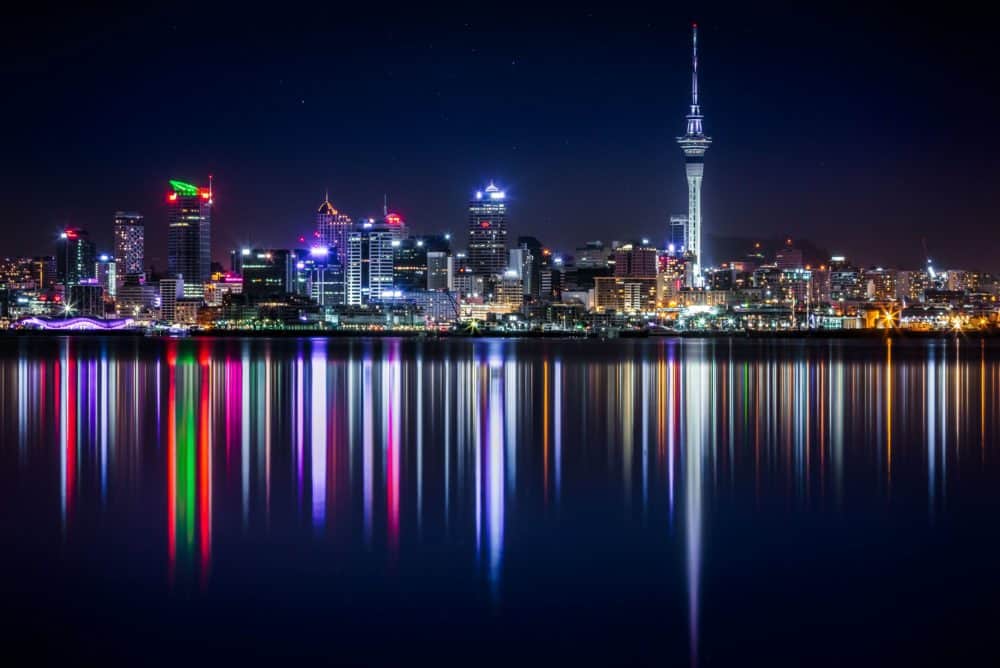 Things To Do in Auckland
Auckland boasts New Zealand's best gay scene
Auckland is the biggest city in New Zealand. It is not, however, the capital. That distinction goes to Wellington. Auckland is the most exciting city in New Zealand and home to its biggest gay scene. It's one of the only cities to be built on volcanic hills. That element of danger and excitement feeds into the culture of Auckland.
Known as the "City of Sails", Auckland is built around two harbours and it has a strong maritime identity. You'll see many boats and yachts. Waitemata Harbour is where you'll find the main and waterfront, while Manukau Harbour opens onto the Tasman Sea.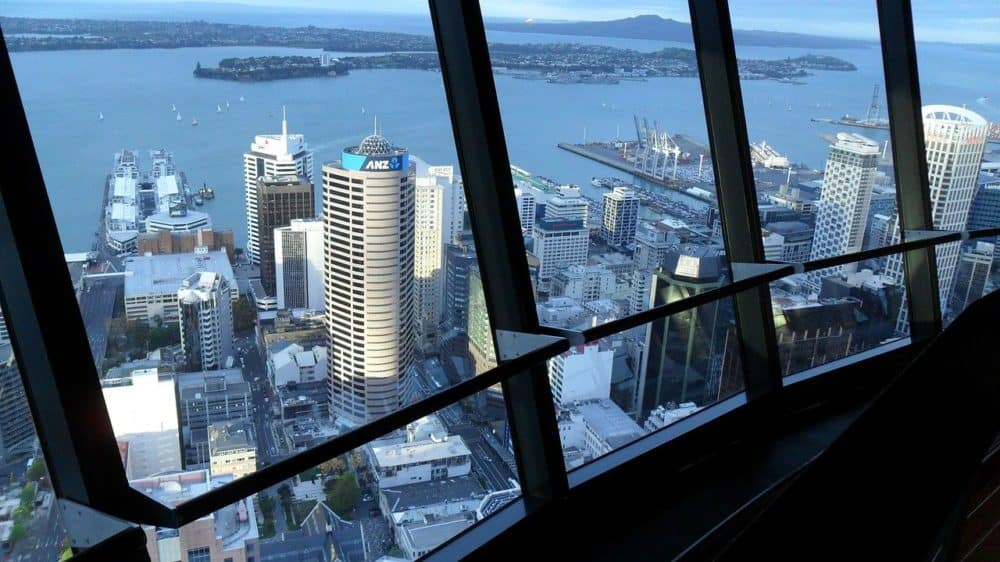 The Sky Tower
Arguably Auckland's most iconic landmark, the Sky Tower is certainly the biggest. The Sky Tower overlooks Viaduct Harbour. There are three observation decks. You'll be greeted with one of the best views in New Zealand if you make it to the top. There are some excellent bars and restaurants to visit at the Sky Tower. You'll be able to see 80km in any direction. A great way to see - literally! - all of Auckland in one go.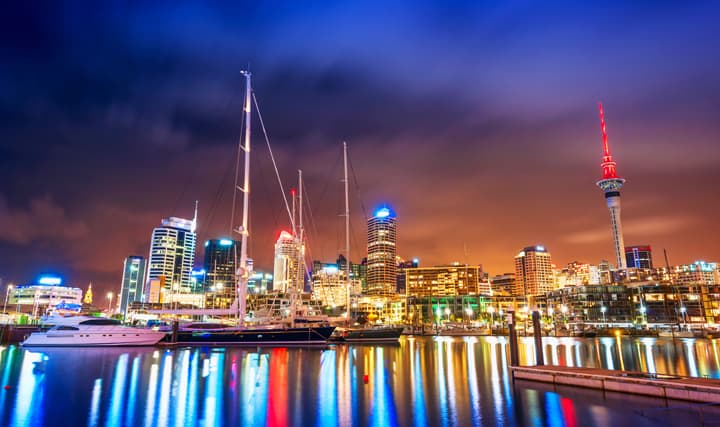 Auckland has a good gay scene. The population of New Zealand is just under five million. Naturally, Auckland's gay scene isn't quite on the scale of London's or Berlin's. Most of the gay scene can be found on Karangahape Road – known locally as 'K Road'.
The Eagle Bar is worth checking out. Despite the name, it's not a male-only fetish bar. You'll find a mixed crowd. It's a good place to go for a cocktail in the evenings. As the night progresses, it can be quite a good place to pull, should you be so inclined.
Family Bar & Club is a great place to dance the night away. If you're having a gay night out in Auckland, you may well choose this as your final destination. It stays open until the early hours. You may be doing the walk of shame back to your hotel.
SPQR Café & Bar is a good place to go for a more civilised drink during the day. There's a terrace and also a restaurant inside. The crowd is mixed but most of the staff are gay.
Should you find yourself seeking some action, check out our guide to Auckland's gay saunas here. You're sure to find some inspiration.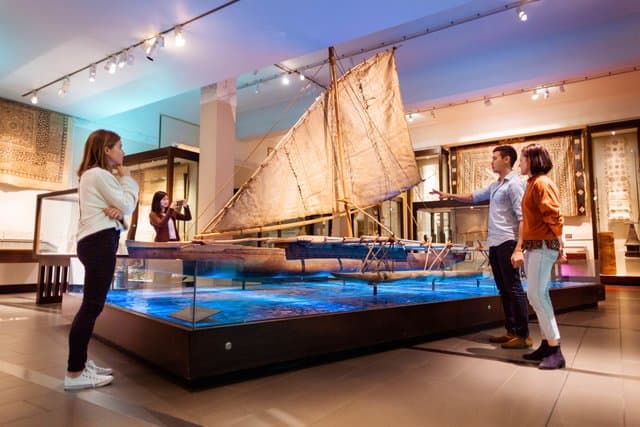 Art and Museums
New Zealand has a rich Maori and colonial history. You can learn about the Maori culture at the Auckland Museum. You'll find over 2,000 Maori artefacts. A particular highlight is the last major Maori war canoe.
Head to the New Zealand Maritime Museum to discover all things maritime, from the Polynesian migrations across the Pacific to the arrival of the Europeans. New Zealand's history has been defined, in many ways, by its maritime history. The museum also arranges sailing trips around the harbour.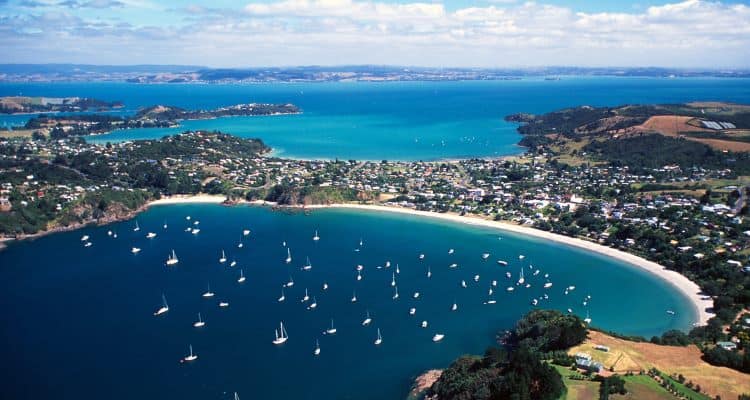 Hauraki Gulf
New Zealand is the world's adventure capital. Take a trip from Auckland Harbour to the Hauraki Gulf. You'll find verdant islands dotted around the sea, including our favorite: Waiheke, the Island of Wine. You can go on a harbour cruise and make it into a full day trip. Rangitoto Island is also a highlight and it's close to Auckland. Here you'll find New Zealand's youngest volcano and it's very much an active volcano. Around 60 people live on Rangitoto Island, so it's home to quite an intimate community.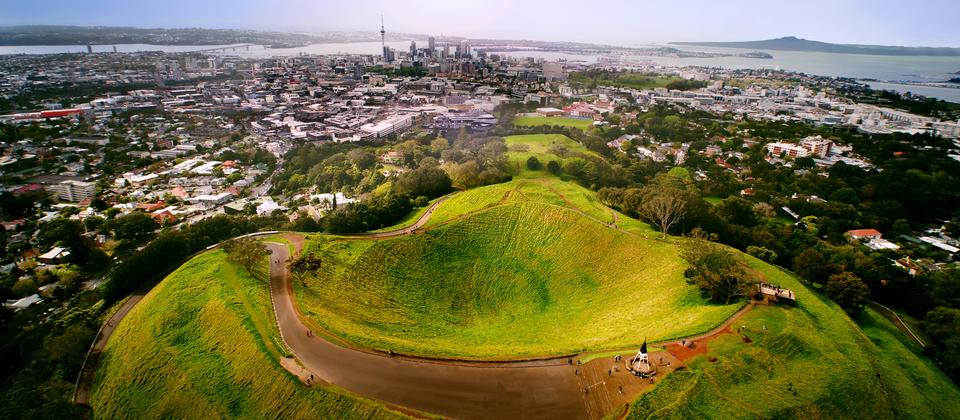 Mount Eden (Maungawhau)
Mount Eden is a must-see. It's the highest natural point in Auckland. It's essentially a dormant volcano cone. You can drive or take a bus to Mount Eden. It's very close to central Auckland. It doesn't take too long to walk around. It's free to visit and you'll be greeted with stunning views of Auckland when you reach the top. Auckland is very much a volcanic city, so Mount Eden is a great place to visit.
Join the Travel Gay Newsletter
The Best Tours In Auckland
Browse a selection of tours in Auckland from our partners with free cancellation 24 hours before your tour starts.
The best experiences in Auckland for your trip