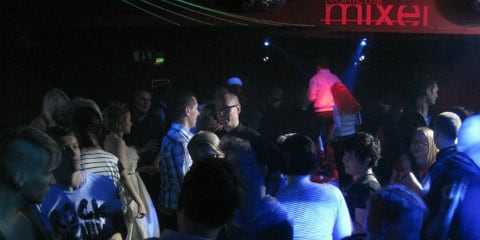 Tampere Gay Bars & Clubs
Check our roundup of the most popular gay bars and dance clubs in Tampere.
Tampere Gay Bars & Clubs
3.8
Audience Rating
Based on 4 votes
Tampere's main gay bar & nightclub. The upstairs bar is open on Wednesdays with bingo game, karaoke and special events.

Mixei is also equipped with a large TV screens, lounge area, a large dance floor. On Fridays and Saturdays, there is a DJ playing the the best pop music.
Features:
Bar
Dancing
Karaoke
Music
Weekday: Wed 18:00 - 02:00
Weekend: Fri,Sat 22:00 - 04:00
Last updated on: 8 Aug 2023
Last updated on: 8-Aug-2023
Latest Tampere Hotel Offers
Fabulous deals, amazing hotels
Have we got something wrong?
Are we missing a new venue or has a business closed? Or has something changed and we have not yet updated our pages? Please use this form to let us know. We really appreciate your feedback.