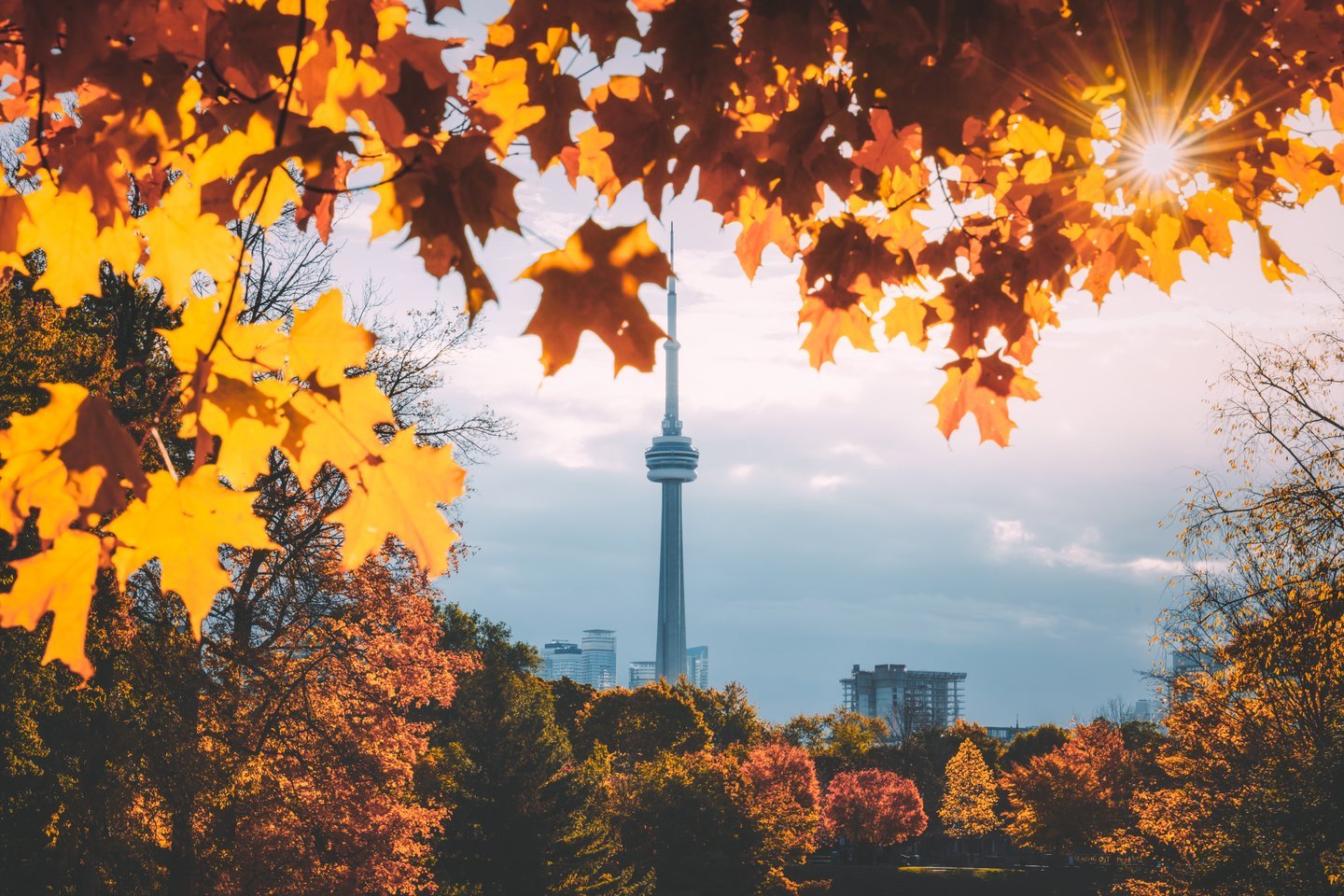 A Guide To Exploring Toronto In Fall And Winter
Discover Toronto's stunning seasonal colors in the fall and winter
Toronto undergoes a stunning transformation in the fall and winter, as the city becomes a picturesque wonderland of colorful foliage and snow-dusted sidewalks. If you're a traveler in the 2SLGBTQ+ community looking to immerse yourself in the local culture, you're in for a delightful adventure. From day trips to serene natural retreats and seasonal culinary experiences to exciting nights in the lively 2SLGBTQ+ distinct, popularized to be known as the Toronto Gay Village, this editorial will show you why exploring Toronto during these seasons is a truly unique experience.
Exploring Toronto during the colder months offers an authentic and enchanting experience. Picture yourself enjoying a warm cup of hot cocoa by the beautiful Lake Ontario, bundled up in a warm blanket, while admiring the twinkling city skyline. The fall foliage and winter snow create a picturesque backdrop that is perfect for capturing those Instagram-worthy moments.
Whether it's visiting art galleries or cozy cafés, you can explore at your own pace. Visiting Toronto during fall and winter is like having your own personal playground to connect with the essence of the city.
Winter's Wonderland: Christmas Shopping and Festive Markets
Experience the magic of Toronto's Holiday markets, where charming streets are illuminated with fairy lights and snow-kissed trees dot the city. The Distillery Winter Village, held in the historic Distillery District, is a must-visit destination for those seeking handmade gifts and a cozy Christmas feeling. As you wander through cobblestone streets, you'll discover artisanal shops, indulge in delectable treats, and immerse yourself in a world-class festive ambience. Whether you're in search of beautiful crafts, vintage treasures, or heartwarming holiday delights, these markets offer a shopping experience that goes beyond the ordinary.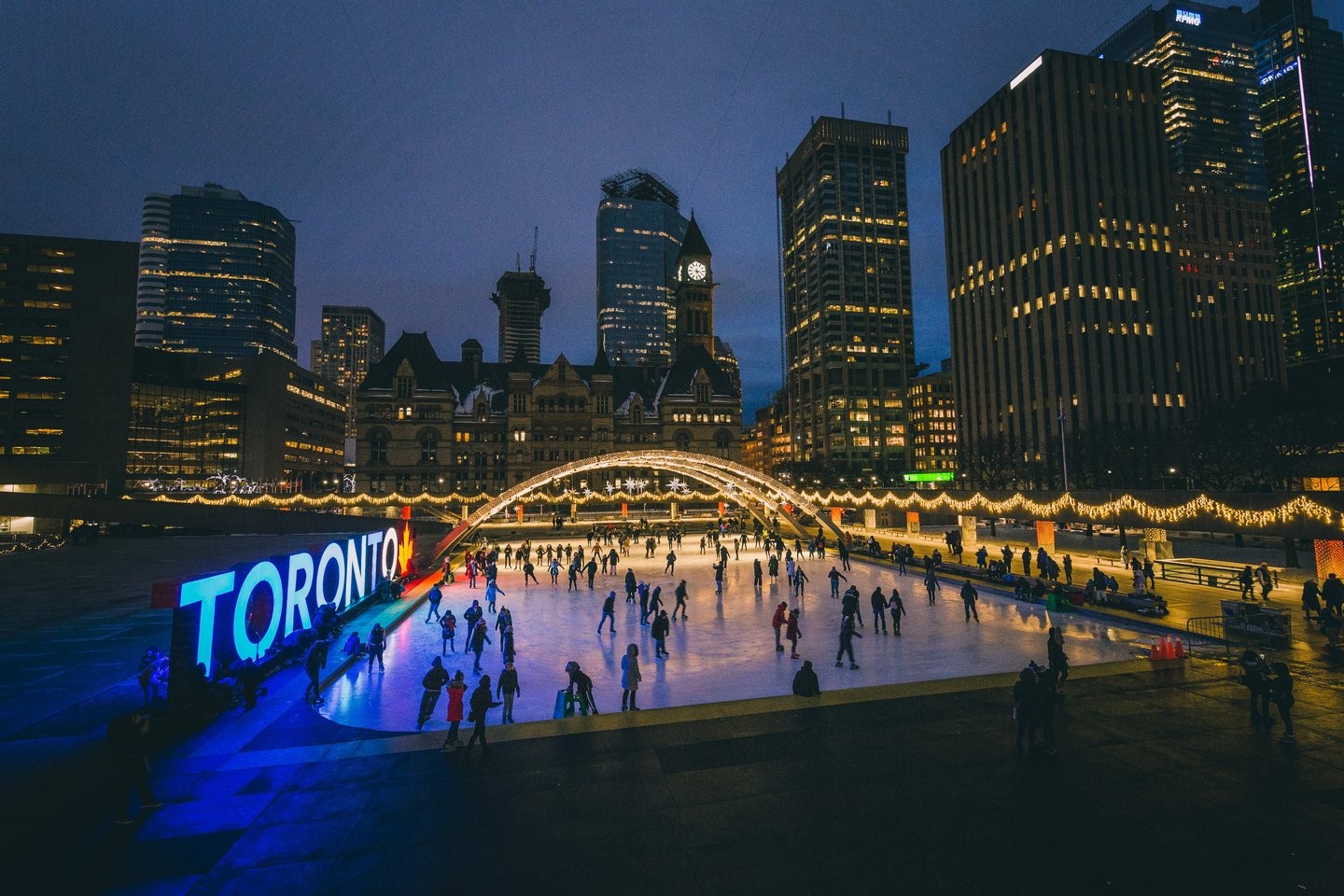 Cultural Bliss in Fall and Winter: Events to Remember
Visitors to Toronto can experience a vibrant array of cultural events during the city's fall and winter seasons. The Royal Ontario Museum (ROM) offers a range of exhibits that celebrate the beauty of diverse cultures and historical eras. Immerse yourself in ancient civilizations, contemporary art, and the stories that weave together humanity's rich tapestry. By participating in these cultural experiences, you will not only gain knowledge about the city's history and creativity but also become an integral part of its flourishing contemporary culture.
Vibrant in the Village: LGBTQ+ Nightlife in Church-Wellesley
The Church-Wellesley Village in Toronto is a vibrant and inclusive neighborhood that is known for its LGBTQ+ community. Whether you're looking for a night of dancing and drag performances at Crews & Tangos or a cozy local atmosphere at Boutique Bar, there are plenty of options to enjoy the nightlife and connect with like-minded individuals. The sense of community and acceptance in this neighborhood creates a magical experience where you can create lasting memories and form meaningful connections with local Torontonians. Read more: Toronto Gay Bars
Savoring Toronto's Culinary Scene: A Seasonal Feast for the Senses
Toronto's culinary scene is incredibly diverse, offering a wide range of flavors and dishes to satisfy any palate. If you're looking for a taste of international cuisine, head to Kensington Market where you can find a variety of delicious dishes from around the world, including spicy curries and exotic desserts. And when winter comes, don't miss out on the maple syrup festivals and sugar shacks where you can indulge in maple taffy on snow and mouthwatering pancakes. To escape the cold, cozy up in one of the city's many cafés and enjoy a hot drink and delicious pastries. Toronto's culinary scene is a true adventure that invites you to explore, savor, and connect with the city through every bite.
Escaping the Urban Bustle: Day Trips into Nature
If you're looking for a break from the hustle and bustle of the city, Toronto's surrounding national parks offer the perfect outdoor escape. The forest trails are a natural masterpiece, with fiery reds and deep oranges creating a stunning canvas. And if you're a fan of winter sports, cross country skiing, snowshoeing, and ice skating can all be enjoyed at the ever-popular Toronto Islands just a short 10-minute ferry ride away from downtown Toronto. The runs suitable for all levels provide a refreshing break that will rejuvenate your spirit. So pack your scarves and mittens and get ready for an unforgettable outdoor adventure.
In Conclusion: Embracing the Magic
Toronto is a city that offers a wide range of experiences and wonders during the fall and winter seasons. From snowy getaways to vibrant village nights, from festive holiday markets to cultural events and delicious culinary delights, Toronto has something for everyone. The city's landscape and atmosphere change with the seasons, creating unique and authentic experiences. Whether you're interested in art, food, meeting new people, or simply enjoying the magic of the season, Toronto welcomes you with open arms and invites you to discover its hidden gems. So pack your enthusiasm, bundle up, and embark on an unforgettable journey into the heart of Toronto's local magic.
Join the Travel Gay Newsletter
More Gay Travel News, Interviews and Features
The Best Tours In Toronto
Browse a selection of tours in Toronto from our partners with free cancellation 24 hours before your tour starts.
The best experiences in Toronto for your trip