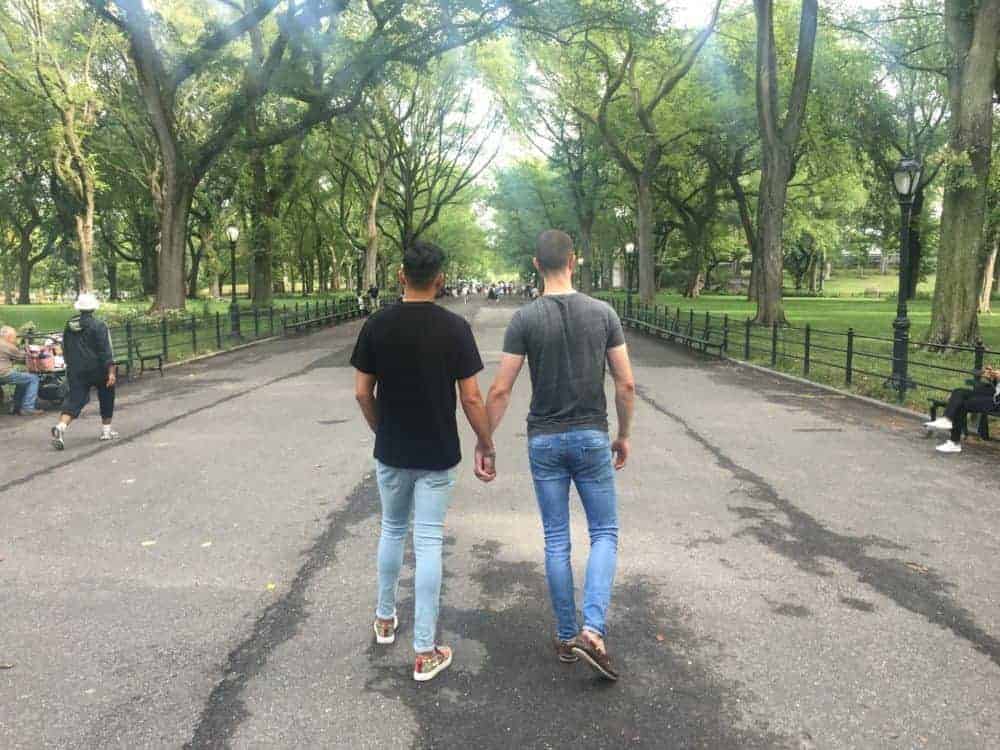 The Top Ten Gayborhoods in North America
Your handy gaybourhood guide
North America is home to some of the world's most established, famous and fascinating gayborhoods, packed full of history and gay nightlife venues. If you're looking for a great gayborhood be sure to read on.
It could be argued that there is less need for distinct gayborhoods in the 21st century, as the wave of LGBT+ rights and growing acceptance of gender identities and sexual orientations. However, gayborhoods still serve an important role. Whether they're preserving LGBT+ culture, immortalizing the struggle of activists throughout the decades, or continuing to provide a safe space for LGBT+ youth, these districts represent the beauty of difference. What's more, many of them are numbered among the world's best party districts.
Read our roundup of the top 10 best gay districts in America.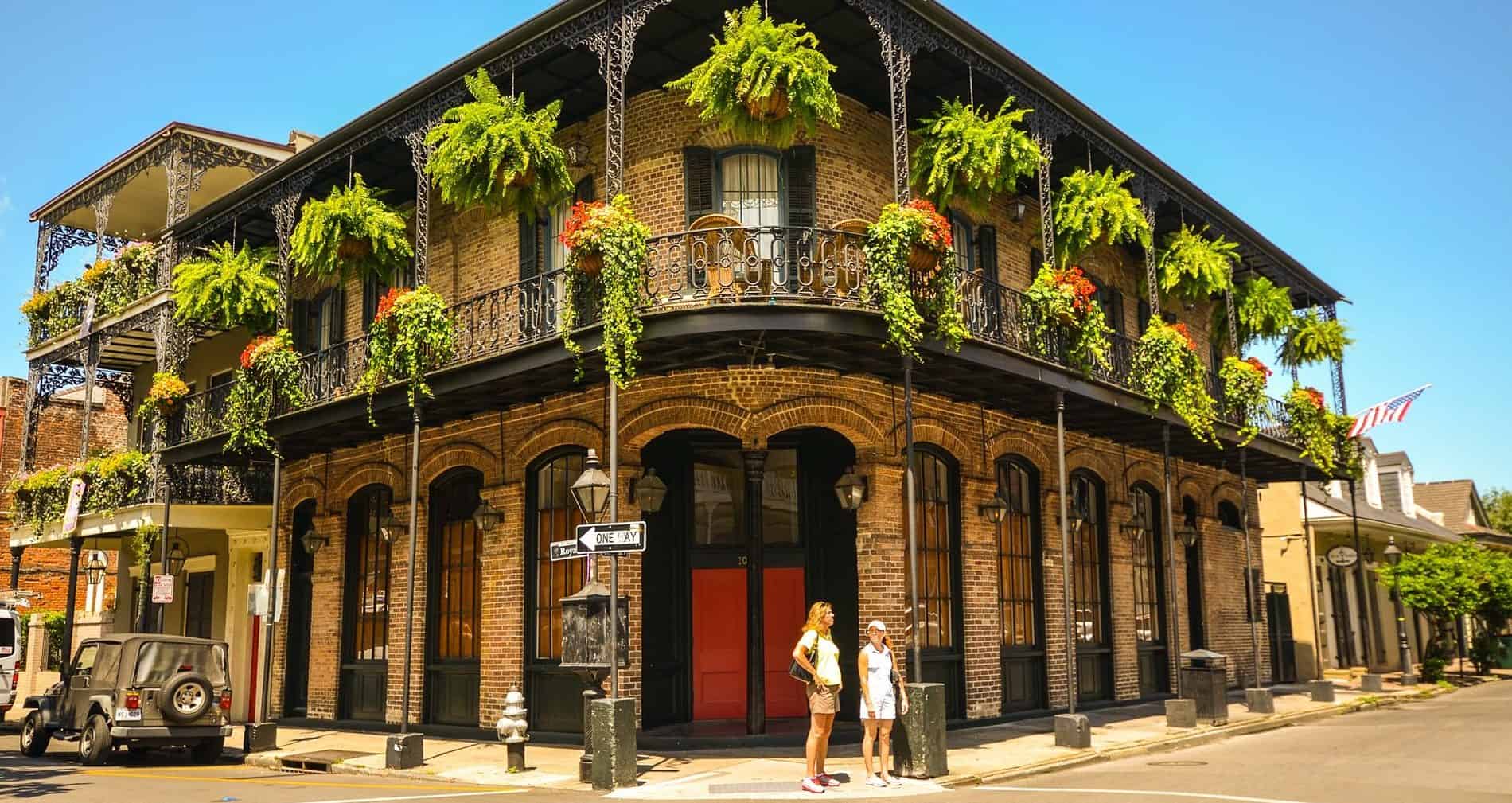 Few cities can strike a balance between preserved historical significance and a lively, thriving, and established gay scene quite like New Orleans. The French Quarter is as charming as it is chaotic and as refined as it is hedonistic. The area is home to a vast number of gay clubs and bars, including some of the oldest in the USA. When walking around the French Quarter it is hard to miss the abundance of establishments and artworks dedicated to the city's relationship with the supernatural and the occult.
New Orleans has long been considered one of the country's most haunted cities, with centuries of mythology detailing encounters with witches, zombies and vampires. A hub of creativity, music, and culture for decades, the French Quarter is one of the most recognizable neighborhoods in the USA.
The longest-running gay bar in New Orleans is The Corner Pocket. This classical bar transforms into a lively and energetic club as the night goes on. The Corner Pocket is a staple of the local gay scene and frequently hosts some of the best themed nights and live performances in the French Quarter. Read More: A Gay Guide to New Orleans.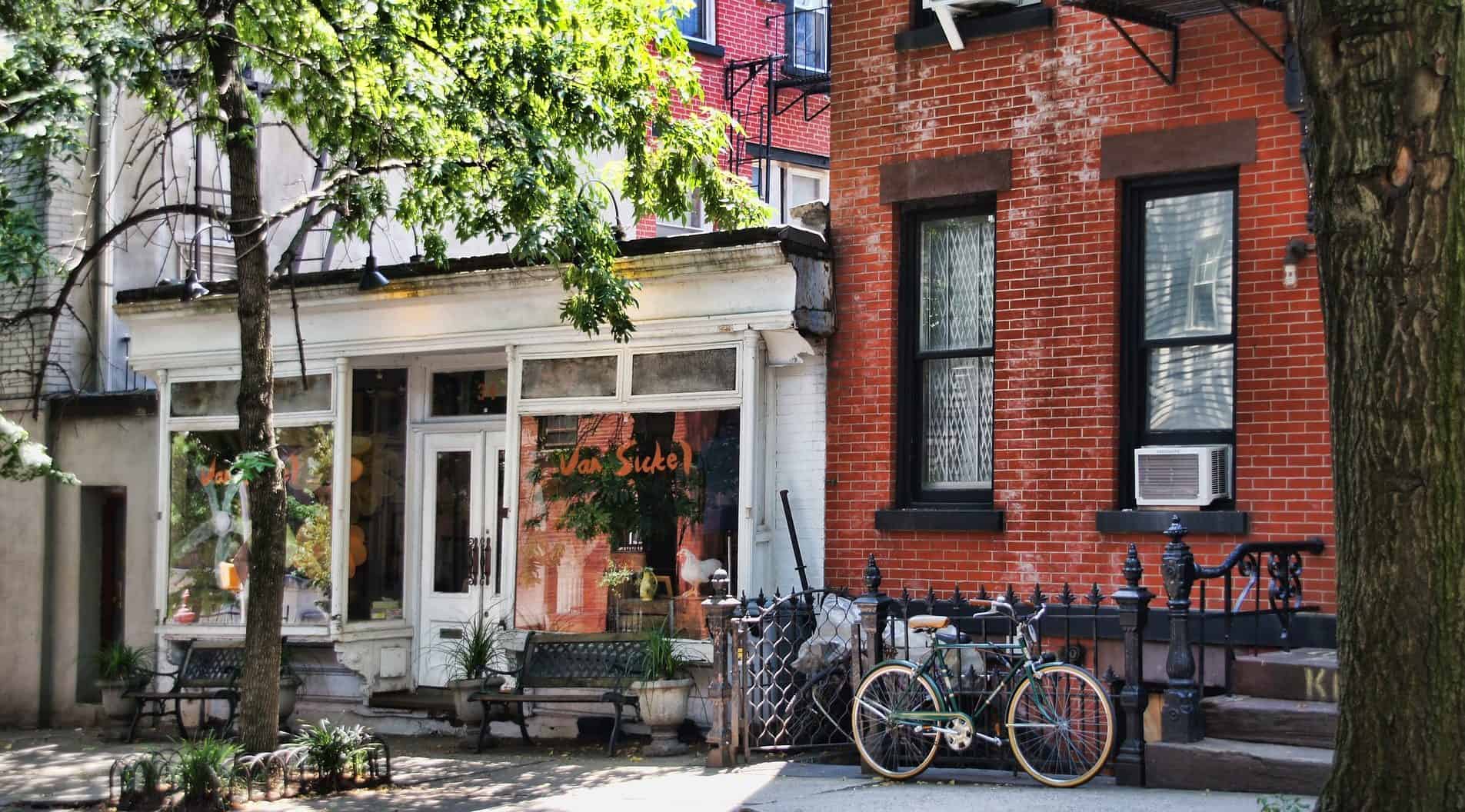 Hell's Kitchen is as hipster as they come. New York's gayborhood used to be centered around the bohemian neighborhoods of the East Village and Greenwich, however, in recent years Hell's kitchen has solidified its reputation as the city's primary gay district. Much like many of the world's other gay districts, Hell's Kitchen was once a dangerous, grotty, and squalid neighborhood of New York - as the name suggests - before being developed and transformed into the shining upmarket home of the city's gay population. There are plenty of gay bars, clubs, and even members clubs here. All gay travelers in New York should begin their night out in Hell's Kitchen. Read More: The Best Gay Bars in Hell's Kitchen.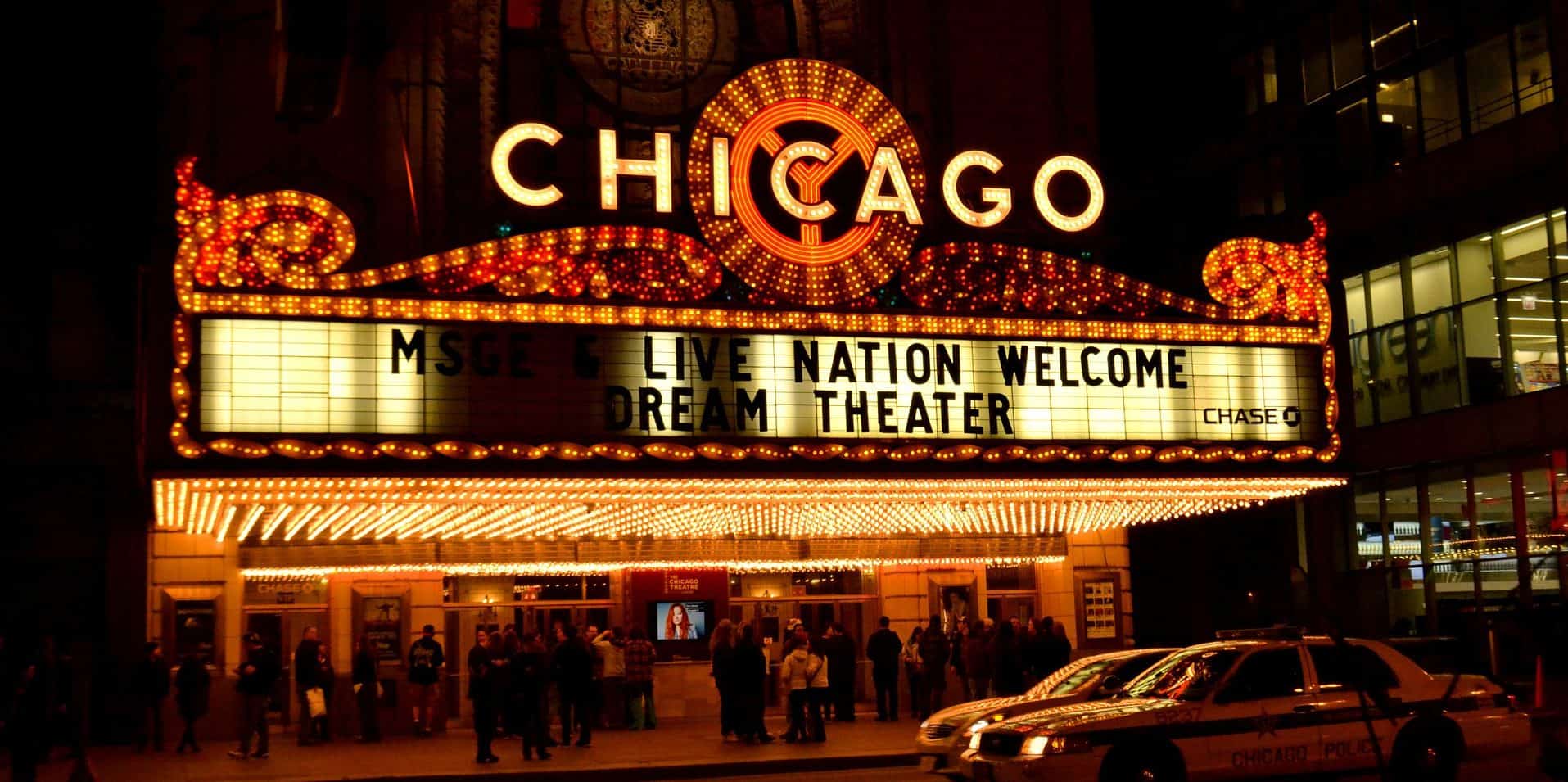 The windy city is a patchwork quilt of distinct and varied neighborhoods. Andersonville is one such neighborhood, a sprawling but relaxed enclave of the LGBT+ community and an alternative lifestyle. Known for its pleasant and charming streets, Andersonville is the best place in the city for small coffee shops, independent boutiques, and music shops. The gayborhood has a long history of providing a safe haven to the outsiders and outcasts of Chicago, with thousands of LGBT+ people moving here throughout the end of the 20th century.
Whilst Andersonville has undoubtedly become more gentrified in recent times, the area still retains its somewhat gritty and authentic charm. Sidetrack is arguably Chicago's most popular gay club and is huge with multiple dancefloors and a spacious rooftop terrace. The mixed gay crowd here is inclusive and welcoming and you're guaranteed to have a judgment-free night. Read More: A Gay Guide to Chicago.
A bastion of multiculturalism, expression, and liberal values in Mexico City, Zona Rosa is one of the city's most iconic and colorful neighborhoods. Translated into English, Zona Rosa means "Pink Zone" - a fitting name for the largest and best known gayborhood in Mexico City. The area has become increasingly developed in recent years, with spacious pedestrian avenues and high-end shops and restaurants.
Mexico City is a sprawling metropolis which at times can be chaotic and overwhelming to explore. Zona Rosa is a great destination for tourists as it is home to multiple attractions and an abundance of nightlife and entertainment venues. The area is easy to explore and is, at times, less frantic than wider Mexico City.
The main street in Zona Rosa is Calle Amberes and this is the epicenter of LGBT+ culture in the area. A dense and concentrated selection of gay bars and clubs populate Amberes and in the evening the streets are often packed with gay partyers. With something happening on every corner of this bustling neighborhood, Zona Rosa boasts a palpable atmosphere of liveliness and energy. Read More: A Gay Guide to Mexico City.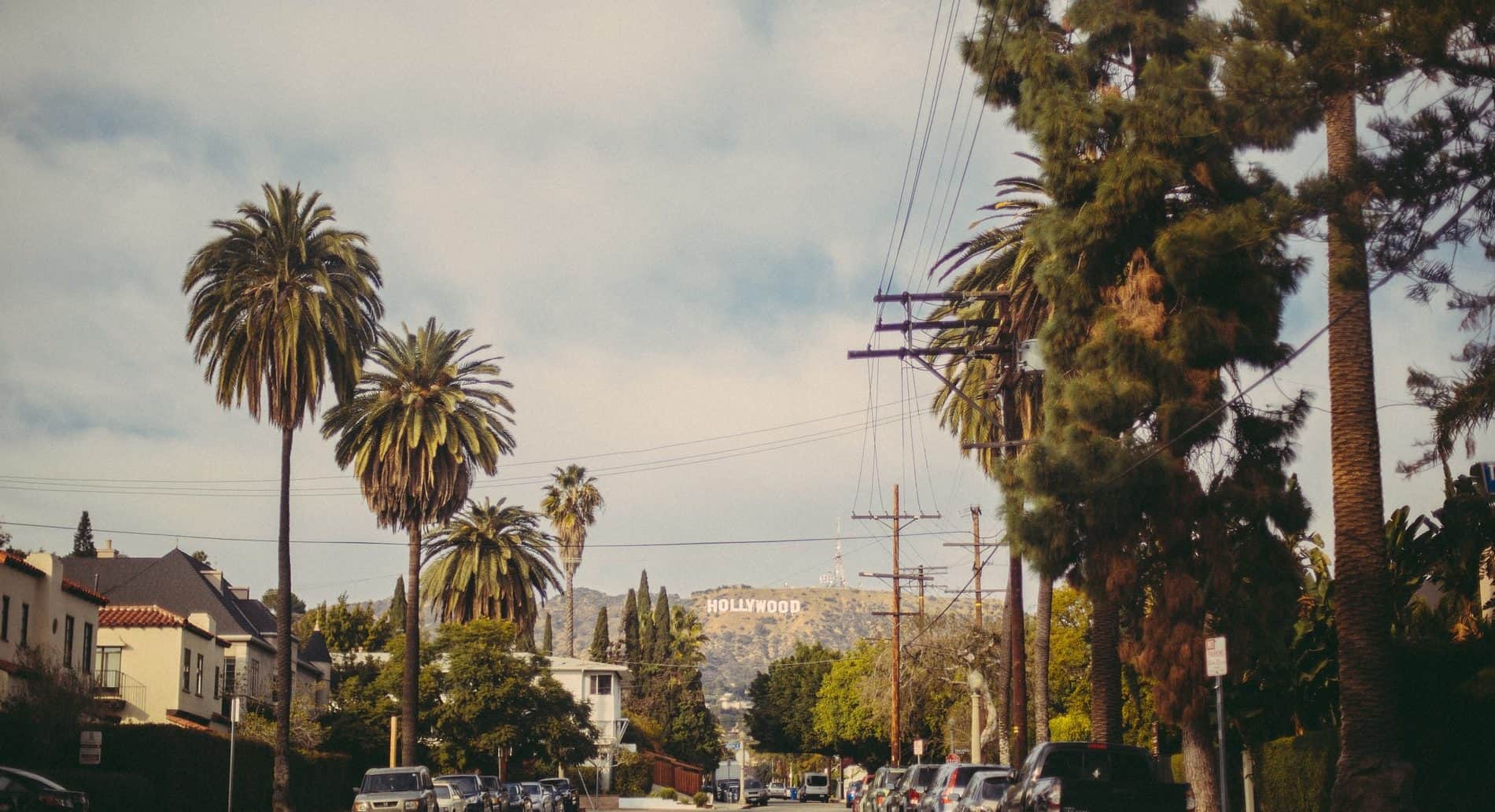 West Hollywood is the primary destination for the gay community and culture in Los Angeles and is arguably the most recognizable and well-known gayborhood in the world. The area has a strong and enigmatic gay population, with over 40% of WeHo's population identifying as LGBT+, and this is noticeable whilst strolling down any of its iconic boulevards. The area is also a hub of upmarket lifestyle and retail, with the streets of West Hollywood hosting flagship stores from some of fashion's biggest names.
The neighborhood is home to one of the USA's most concentrated and promising gay nightlife scenes with 25 gay bars and clubs catering to a variety of interests and tastes. The epicenter of West Hollywood after nightfall is Santa Monica Boulevard when the street comes alive with gay locals and tourists alike keen to experience a taste of West Hollywood party culture. The area's largest and best gay bars in West Hollywood have garnered global identities as bastions of expression and hedonism, including Mickey's, and The Abbey. Read More: Things To Do in West Hollywood.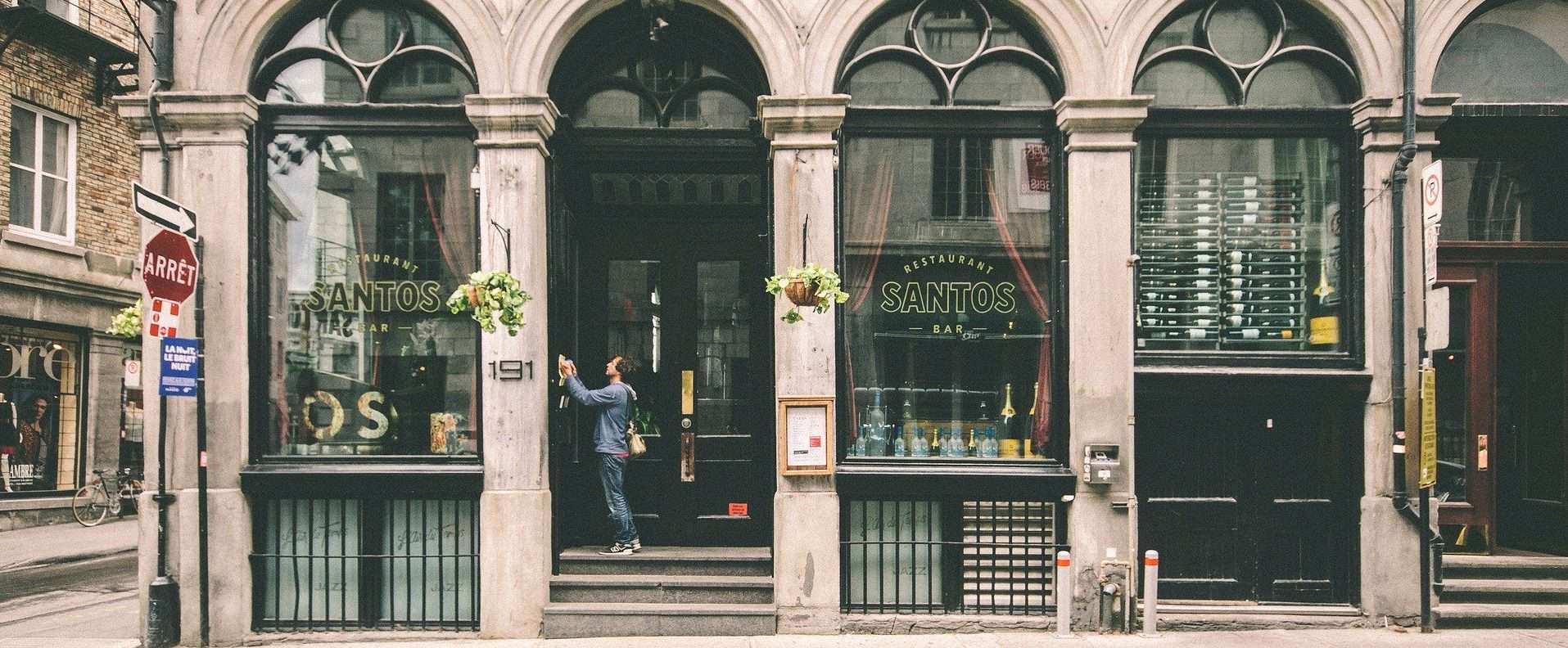 You wouldn't necessarily expect to find a vibrant, forward-thinking, and bustling gay district in the capital of French Canada, but Montreal has actually been one of North America's gayest cities for decades, leading the way for gay rights across the continent and setting a global standard for the treatment of LGBT+ people. The gayborhood in the city is affectionately known as a "The Village" and is the epicenter of all things gay in Montreal. Centered around Sainte-Catherine Street, the area's gay nightlife scene is vast and varied, with venues geared towards all interests and tastes.
The jewel in the crown that is Montreal's gay village, Cabaret Mado has provided unmissable primary drag performances for thirty years. Open seven days a week and offering nightly performances and cabaret, the show's namesake Mado Lamotte, is an established and wildly talented queen who is often accompanied by the planet's most famous drag stars. Cabaret Mado is not a venue to miss and should be on every gay traveler's itinerary in Montreal. Read More: Discover Montreal's Gay Village.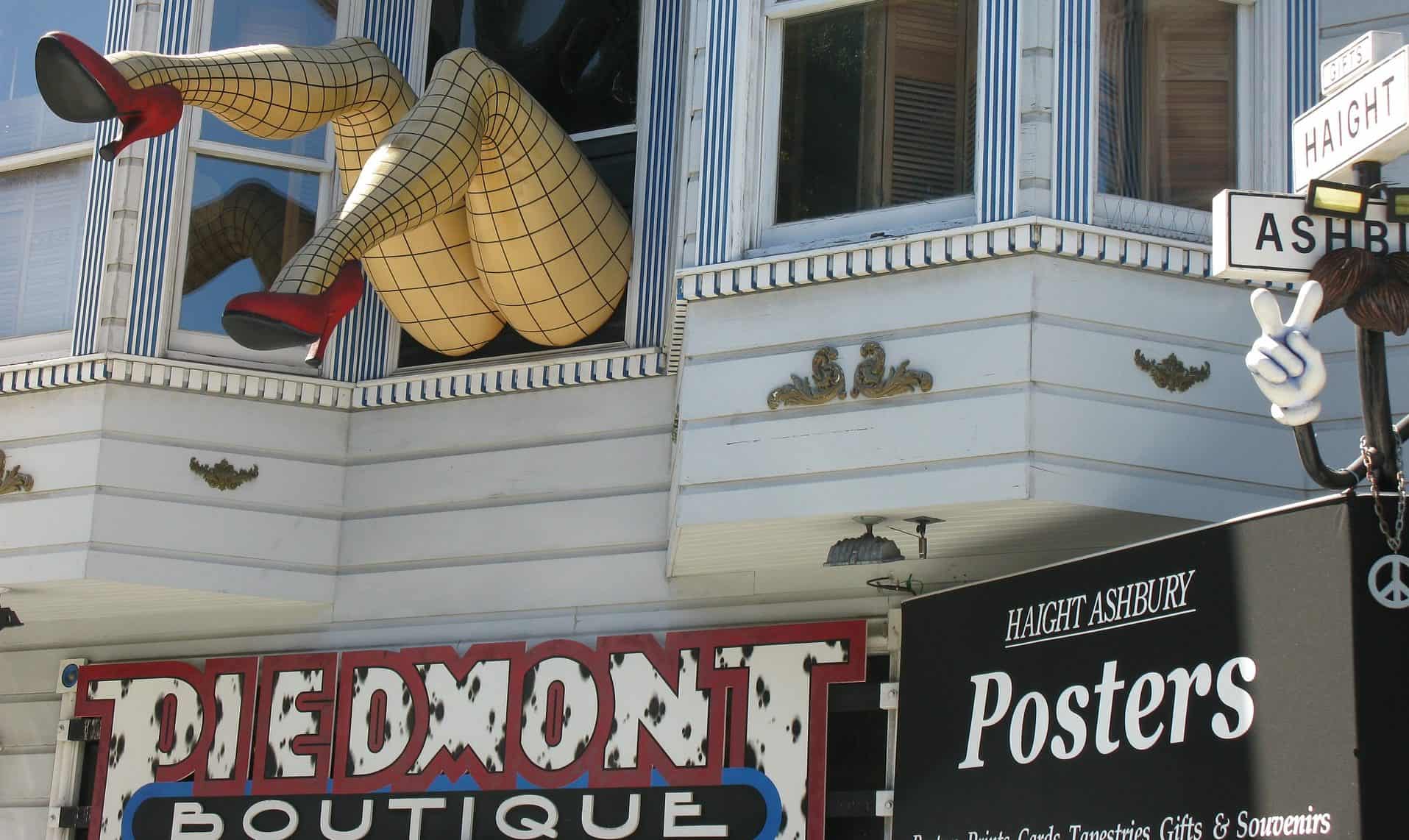 Few locations are as synonymous with the struggle for LGBT+ rights in the USA as San Fransisco and in particular The Castro gayborhood. It was here in the 1970s where many of the USA's leading LGBT+ rights organizations formed and where the political trailblazer and gay rights activist, Harvey Milk called home. Today the area is still a bastion of LGBT+ culture with a large array of gay bars and clubs, most of which can be found along a stretch of Castro Street that runs between Market and 19th Streets.
Whilst the Castro may have lost some of the bohemia and grit that made it a hotbed for activism in the 1970s, the area still remains one that is defined largely by its LGBT+ population and continues to be a focal point of gay issues nationally. The iconic reputation of The Castro has made it a hotspot of tourism internationally, with both gay and straight people flocking in their thousands to experience the eclectic environment and quirky attractions. Read More: A Gay Guide to the Castro.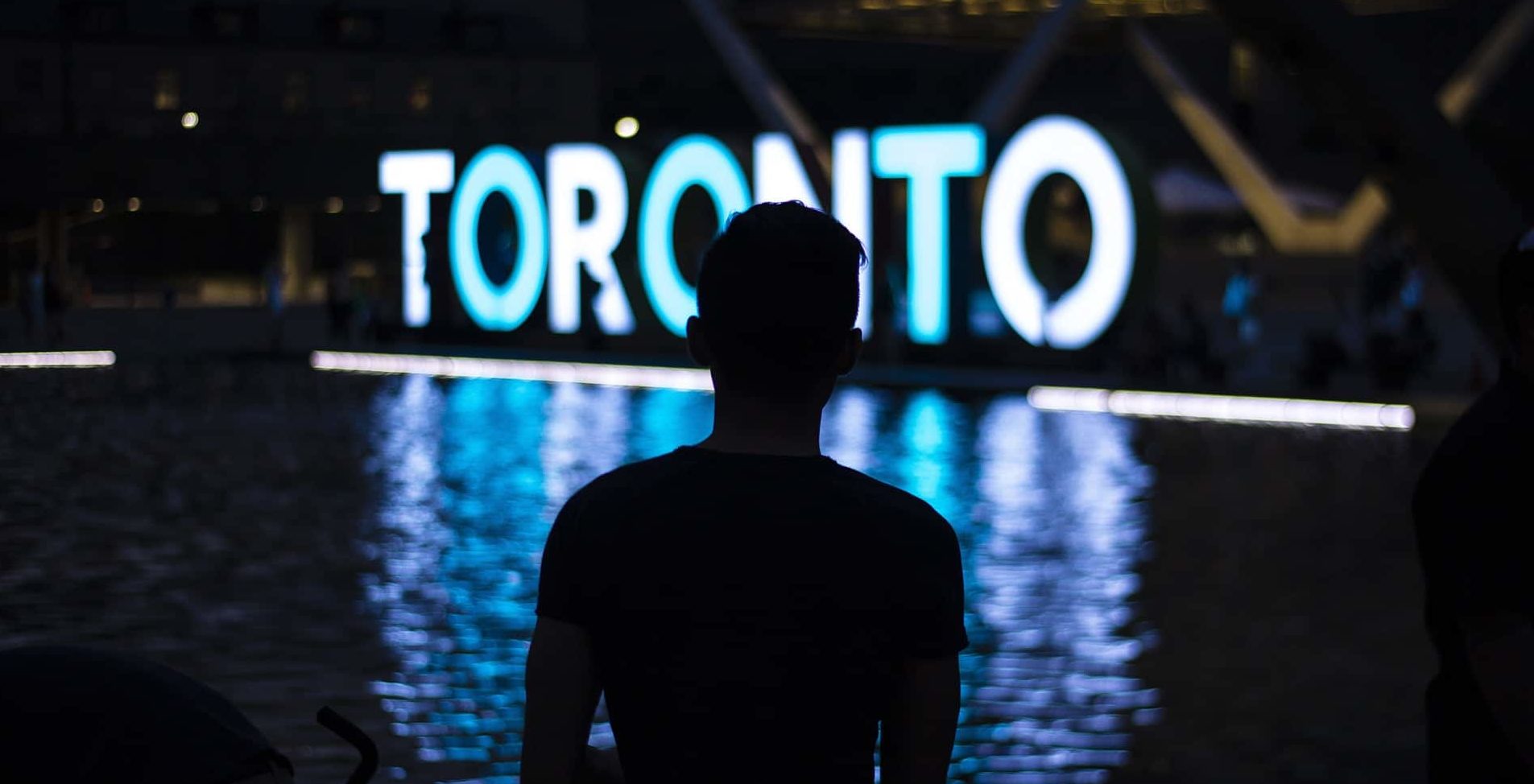 Toronto boasts one of the largest gay villages in North America and the largest in Canada. The established gayborhood of The Village has a long history of providing a safe, inclusive, and fun space to the city's gay population. The Village, located in Tronto's Downtown area, is the epicenter of life and culture, and it's here that you'll find the majority of the city's gay bars, clubs, and restaurants, including some that were used as filming locations for the US version of the iconic "Queer as Folk".
Woody's is undoubtedly one of The Village's most popular LGBT+ hangouts, with locals and tourists flocking through its doors for unmissable drag shows and world-class entertainment. Offering a slightly more laid-back and casual atmosphere, Boutique Bar is the ideal place to enjoy a refreshing cocktail and people watch, as the bar is home to a spacious and bustling outdoor terrace. The friendly and open atmosphere at Boutique makes it great for meeting locals and visiting LGBT+ individuals. Read More: A Gay Guide to Toronto.
For the peak of glamorous and sun-soaked gay nightlife and entertainment, look no further than the effortlessly glitzy South Beach. The beachside gayborhood of South Beach offers a plethora of gay restaurants, bars, and clubs, many of which can be classed as some of the most exciting and high-end in the USA. Palace Bar is the ideal face to sip a delicious cocktail on an outside terrace and live out your true 80s Miami fantasy. Unlike most gay districts in North America, South Beach is home to 12th Street gay beach, popular with all sorts of gay men, seeking the warm sands and crystal blue waters. 12th Street Beach can be found easily as it is located close to the massive Flamingo Park. Read More: The Best Things To Do in Miami.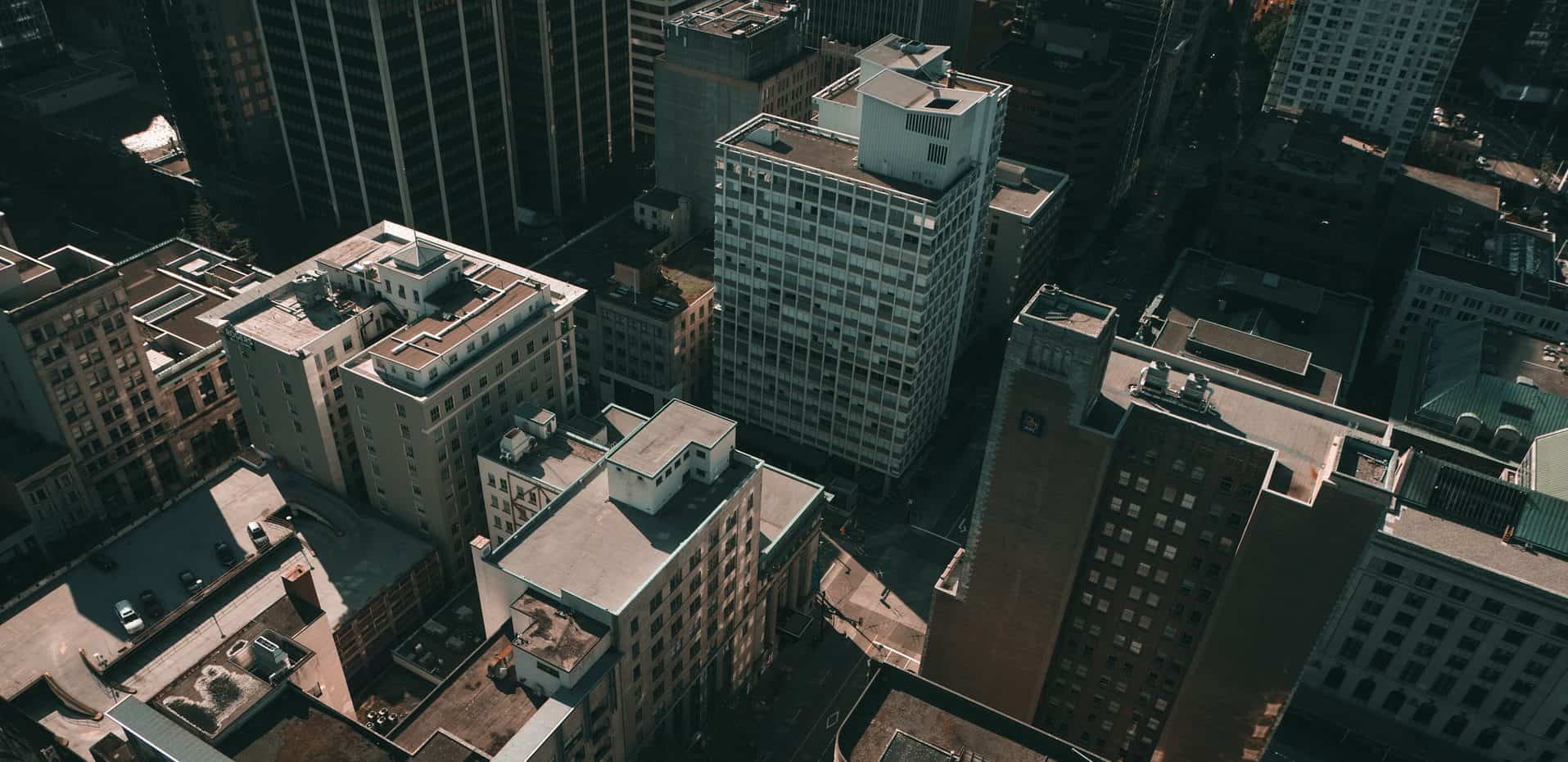 Located on Canada's dramatic west coast, Davie Village is Vancouver's brightest and gayest gayborhood, packed full of pride flags, rainbow crossings, and plenty of gay bars and clubs. Bute and Davie Streets make up the heart of Davie Village and it's here that you'll find the bulk of the districts gay venues, which range from small and intimate people watching hotspots to expansive and up-market gay dance clubs. It's not just gay nightlife which is in plentiful supply in Davie Village, there is also a range of LGBT+ focused stores, bookshops, cafes, and community spaces.
Join the Travel Gay Newsletter
More Gay Travel News, Interviews and Features
The Best Tours In Chicago
Browse a selection of tours in Chicago from our partners with free cancellation 24 hours before your tour starts.
The best experiences in Chicago for your trip