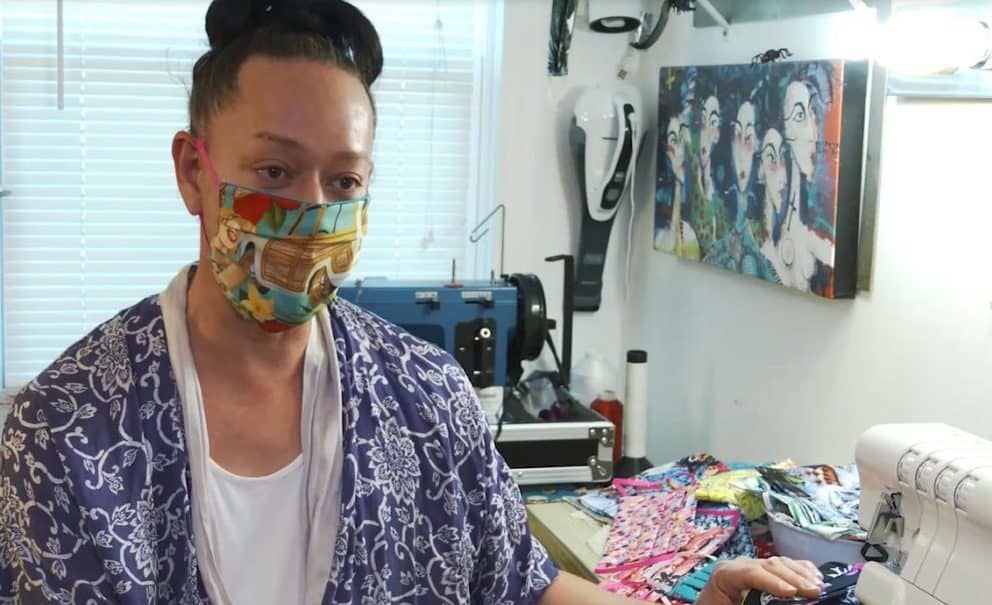 Mask For Mask
Gary Marion/"Sushi" is making masks as well as dropping from shoes
Gary Marion goes by the drag name "Sushi." Key West regulars will know her well. She's the reigning queen of the local scene. Every New Year's Eve, she famously drops from a red high heeled shoe into the crowd on Duval Street.
With the outbreak of coronavirus, the club scene will be in hibernation for the foreseeable. Gary Marion is far from idle, however. Like most leading drag queens, he knows how to sew - I mean come on, you've seen Drag Race, if you can't sew it ain't gonna happen.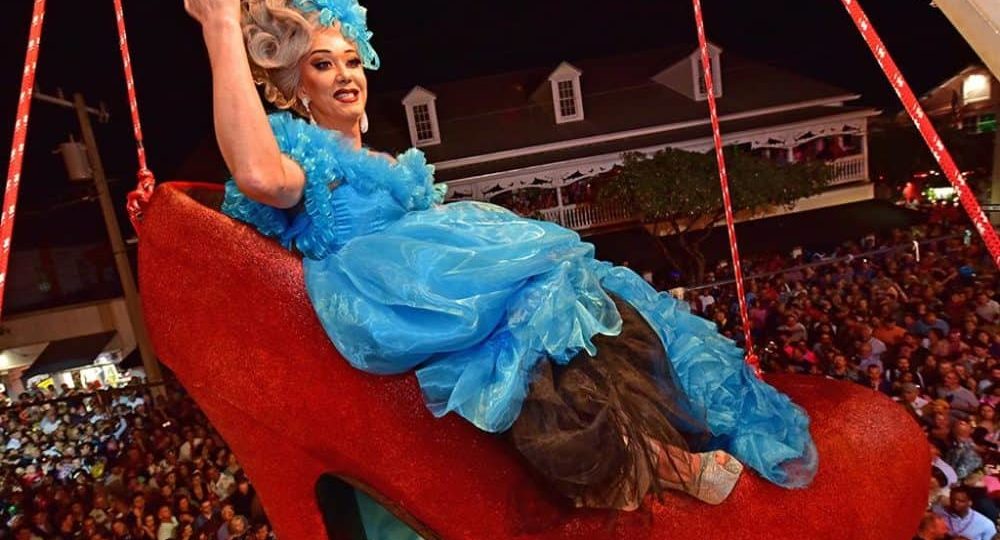 Gary won't be needing any new frocks for the season, so he's been busy making masks. These are not your average masks though. These are not basic masks (for masks). These are extra masks. Gary is making flamingo masks, tropical masks and just about any exotic design you can think of.
If you want to look a bit extra on your trip to Walmart, then this is the mask for you.
With his team, he's now making 500 masks a day. Gary is giving these masks to frontline staff dealing with the coronavirus pandemic.
Check out Sushi's Facebook for more info on how to request a mask.
Join the Travel Gay Newsletter
More Gay Travel News, Interviews and Features
The Best Tours In Key West
Browse a selection of tours in Key West from our partners with free cancellation 24 hours before your tour starts.
The best experiences in Key West for your trip