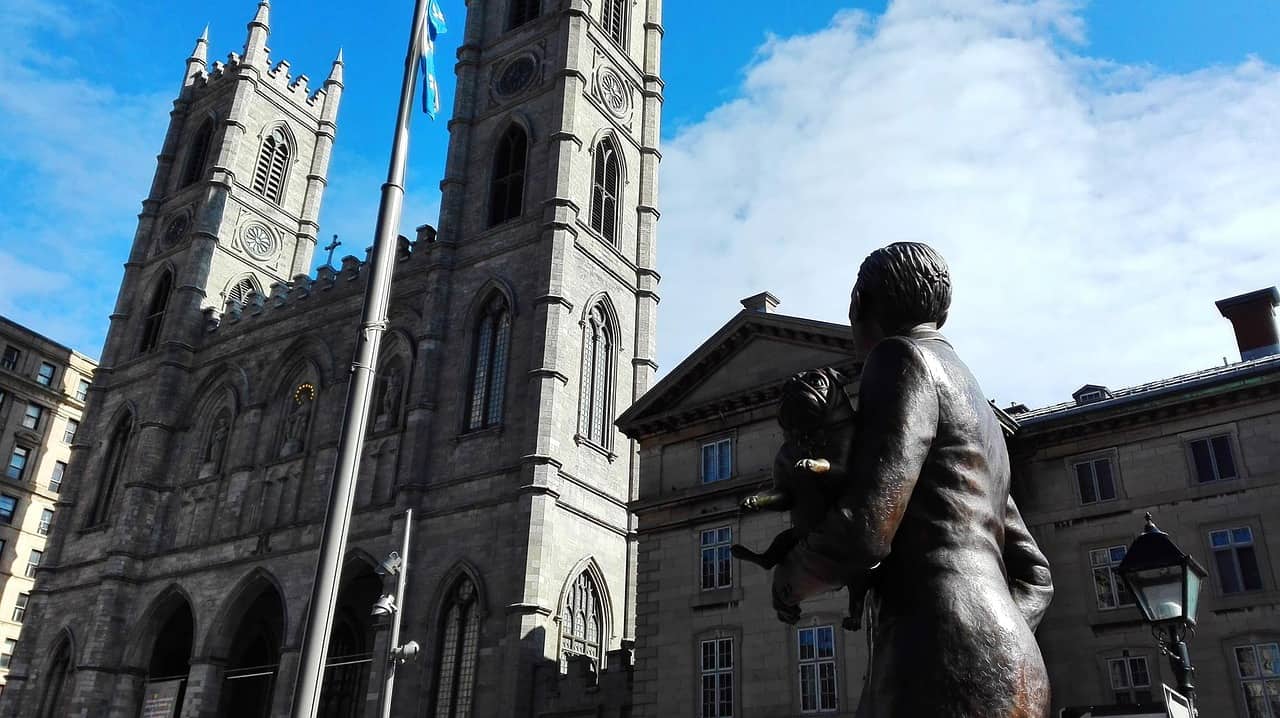 Things To Do in Montreal
Montreal is a great city to explore
Montreal is often credited with combining the charm of continental Europe and the modernism that is typical of North America and this is a generally accurate summary. Montreal is a fascinating example of a city that has managed to preserve its unique cultural heritage whilst continuing to move forward as one of the world's most innovative cities.
The city is a spec of urbanisation situated in the middle of infinite wilderness and Montreal's unique and admirable relationship with its natural surroundings are observable everywhere from it's large green spaces to the government's dedication to eco-living and city planning.
Whilst Montreal is a location of immense cultural and historical exploration it is also an incredibly fun city, offering an extensive gay nightlife scene and an impressive range of gay bars, clubs and cabaret venues. The city's gay village is famed globally for its drag shows and cabaret performances.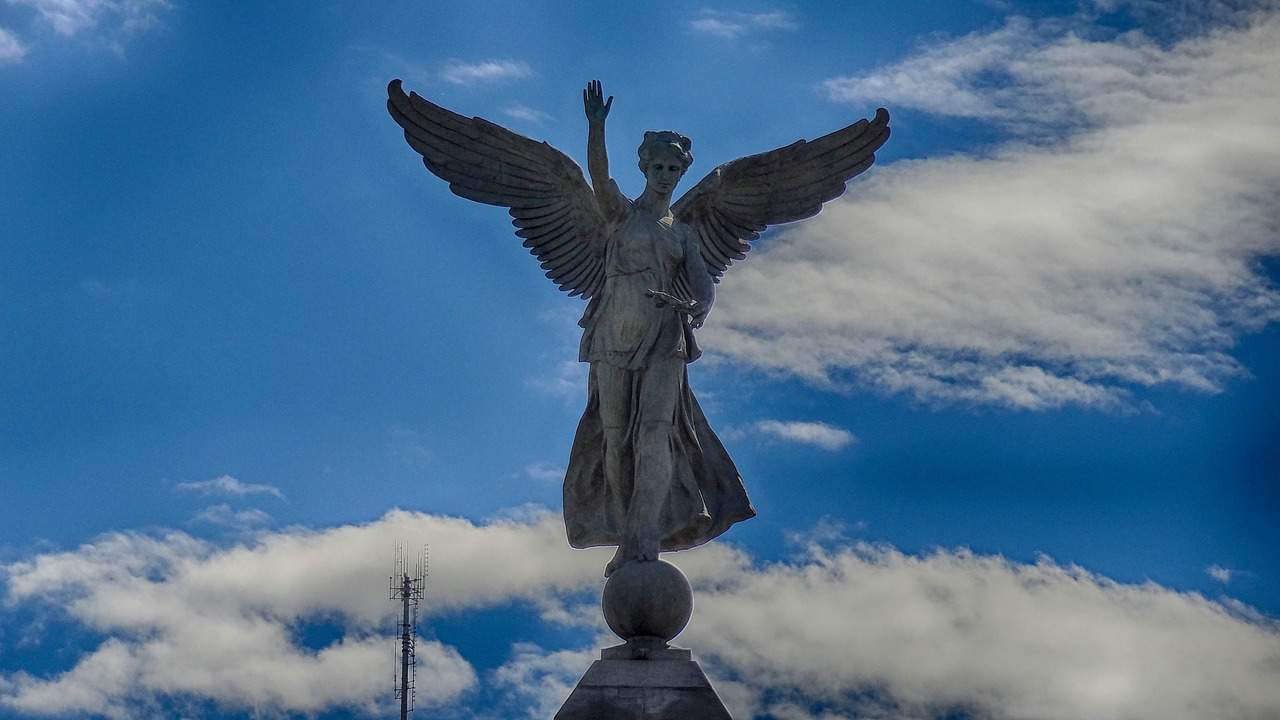 Explore the wilderness of Mount Royal
Located in the heart of Montreal, Mount Royal is a volcanic-related mountain that is home to an expansive and beautiful park. The park covers 692 acres and at its summit visitors can appreciate the breath-taking views of Montreal from all directions.
The park is packed with opportunities for exploration and can provide a welcome escape from the hustle and bustle of Montreal. There's something for any traveler's interests on Mount Royal, wether it's cross-country skiing in winter or hiking one of the endless trails that snake their way around the park. Mount Royal changes constantly throughout the year, with its foliage and nature morphing with the seasons, creating a kaleidoscope of colour and nature.
The jewel in the crown that is Montreal's gay village, Cabaret Mado has been the city's primary drag performance space for thirty years. The venue is open seven days a week, offering nightly drag performances and cabaret shows. The show's namesake, an icon of the gay village is Mado Lamotte, an established and wildly talented queen who is often accompanied by the planet's most famous drag stars, regularly including Ru Paul's Drag Race alumni.
Mado Lamotte mainly performs her shows in french, as do many of the featured queens, however, the fun and fabulousness of the show is universally understood. Mado also owns an adjoining 50s style chic diner that serves a range of locally sourced dishes and is the perfect spot to begin a night in Montreal's gay village.
Read More: Discover Montreal's Gay Village.
Unwind, relax and reconnect aboard Bota Bota
After a busy week of exploring one of the most exciting cities in the world, what better way to unwind than with a day at a floating spa. Bota Bota occupies a disused ferry anchored to the shore of the Saint-Lawrence River and offers guests one of the most sophisticated and unique spa experiences.
Spread over five decks, the enchantingly zen Bota Bota boasts an impressive selection of facilities and treatments ranging from eucalyptus baths and massages to outdoor whirlpools and cutting-edge facial treatments. The thermal circuit is great for those wanting to go from sauna to ice bath. From the boat, guests can enjoy fantastic views of the Old Port and the legendary Habitat 67.
You can opt for a couples massage here too - the therapists can be male and quite firm!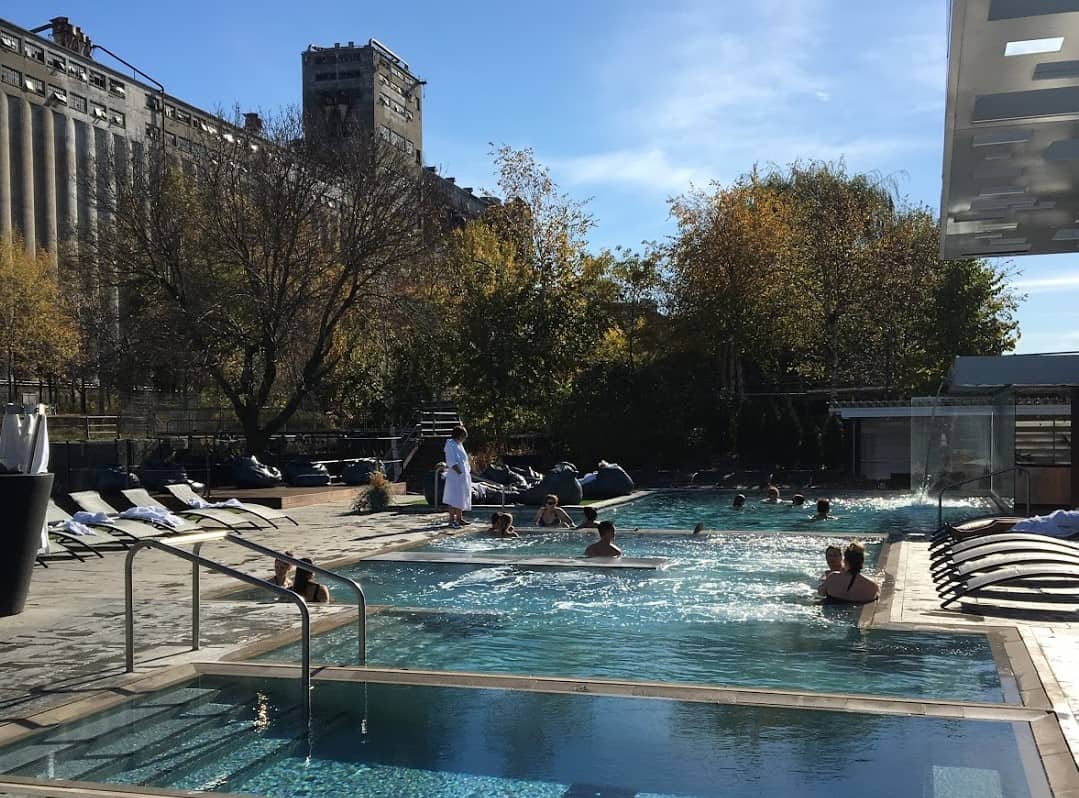 Browse the bountiful local produce at Jean-Talon Market
Situated in the centre of Montreal's Little Italy, the Jean-Talon Market is one of the oldest public markets in the city and continues to supply its customers with brilliantly organic produce. The market is the hub of a community that has grown up and been raised by the many vendors, stall traders and customers who frequent this iconic shopping location. Vendors sell a range of produce grown and farmed in the areas surrounding Montreal and visitors are able to sample the local delicacies at the market's eateries and cafes.
Open-air during summer and protected by 'frost-walls' in the winter, the market is a year-round hub of local shopping and community. Jean-Talon Market can be accessed by the city's public transport networks and there are metro and bus stops close by.
Explore cutting-edge artistic technology at the Phi Center
Phi is an organisation dedicated to cultivating and promoting art in all its forms and takes an active approach to encourage innovation and experimentation with digital art and programming. The Phi Center is a multi-functional and multi-disciplinary space in Montreal's Old Town. The centre occupies a beautifully restored heritage building and boasts an art gallery, cinema, performance space, theatre and production spaces.
Visitors to the Phi Center have the chance to view an impressive collection of contemporary works of artistic innovation, watch grassroots cinema and experiment with cutting edge artistic technologies. The centre is a bustling hub of creativity and visitors are encouraged to immerse themselves.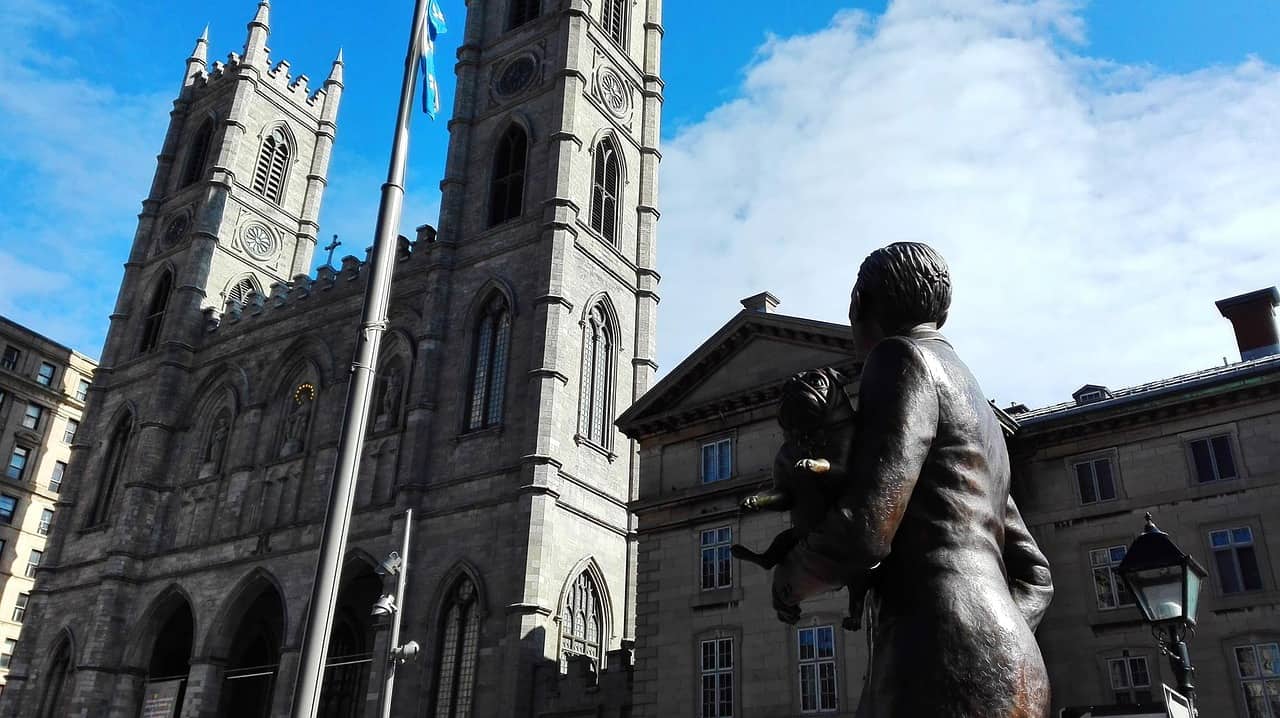 Wander the street art covered avenues of Saint-Laurent
Before 2002 Saint-Laurent was its own city and today is the largest borough in Montreal. The main boulevard in Saint-Laurent is a hive of activity and creativity, the street's countless independent bars and cafes are bustling with customers, and, every June the area plays host to the MURAL street art festival. During the festival, thousands of the world's most talented and expressive street-artists descend on Saint-Laurent and cover its buildings in contemporary masterpieces.
Travelers should make the trip to the borough to spend a day enjoying the stunning art that can be viewed on almost every inch of the iconic Saint-Laurent Boulevard and beyond. One of the most significant murals is located at the entrance to the city's Chinatown and celebrates Montreal's Asian heritage.
Notre-Dame Basilica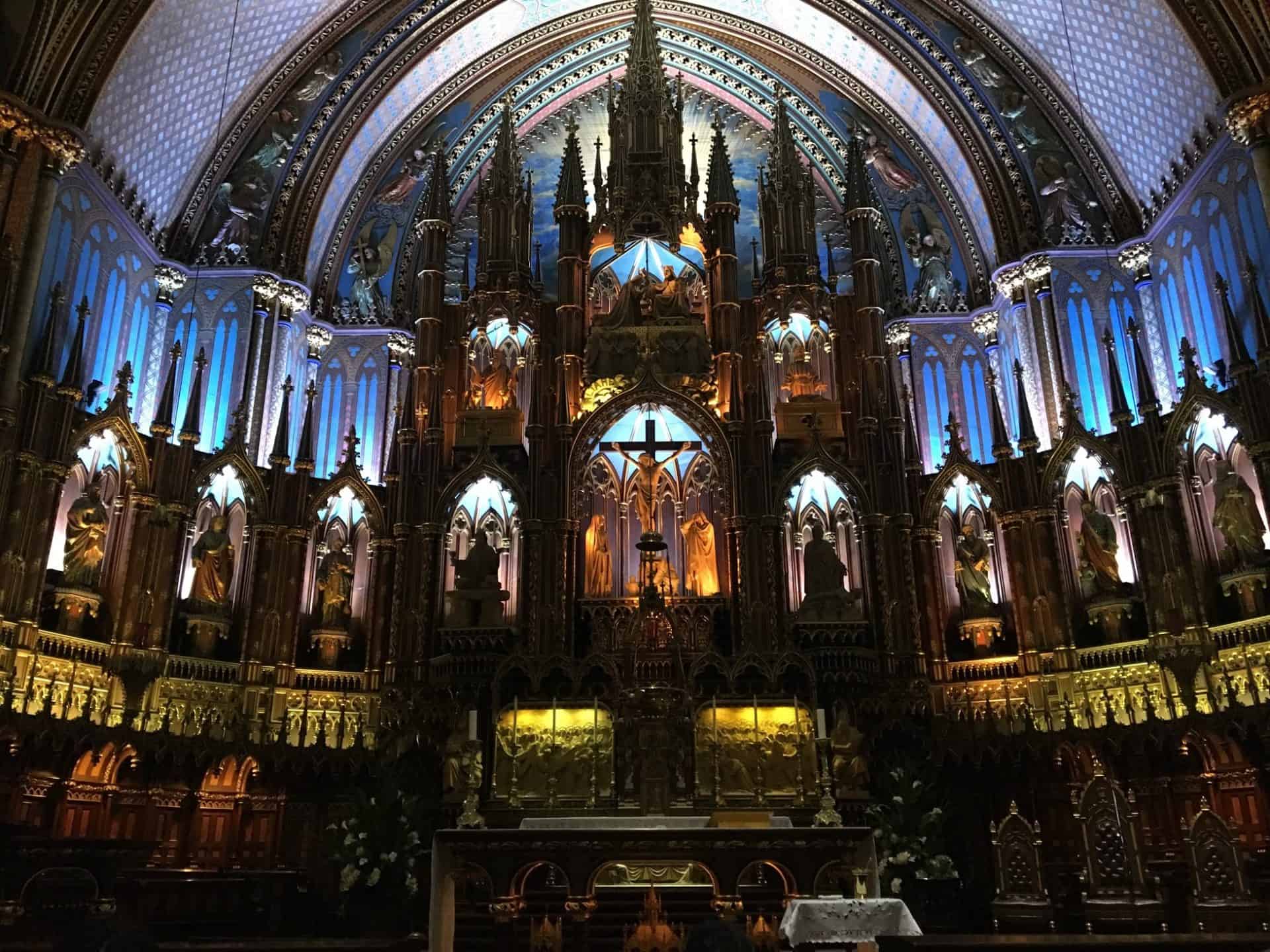 For those wanting to experience the spiritual or who appreciate fine architecture then visit Notre-Dame Basilica in the heart of the old town. Millions of tourists visit this cathedral every year, but if you want something a little unique, then buy tickets for Aura, a sound and light show that runs some evenings and is a full multimedia and immersive experience within the cathedral.
Join the Travel Gay Newsletter
More Gay Travel News, Interviews and Features
The Best Tours In Montreal
Browse a selection of tours in Montreal from our partners with free cancellation 24 hours before your tour starts.
The best experiences in Montreal for your trip