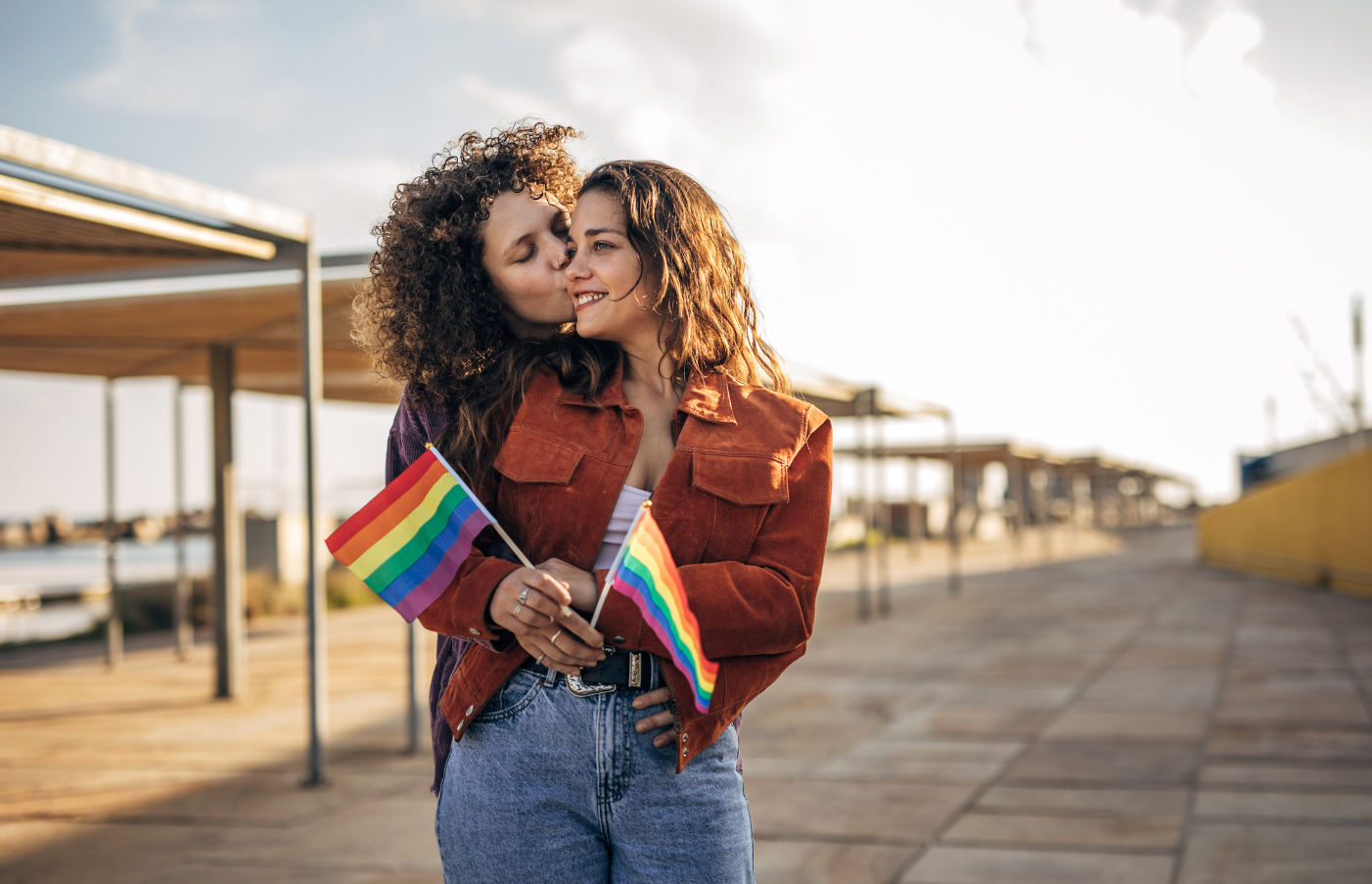 Europe's Best Lesbian Bars
The continent's best lesbian hotspots
It can be hard to find a space that focuses on the experience and enjoyment of women, all too often queer spaces cater predominantly to a male crowd. Lesbian bars are important venues for LGBT+ women to feel safe and have fun around like-minded individuals.
Europe is home to some of the world's gayest cities and as such, there is a plethora of lesbian bars and clubs to sample. Ranging from upmarket cocktail bars to rustic and kitschy beach clubs, there's something for everyone on this guide to the top 10 lesbian bars in Europe.

Quirky, intimate, and always welcoming, Velvet Jacks has been voted the best lesbian bar in the UK. The boutique bar is run by a wife and wife team who are well known for their friendly service and excellent mixology skills. Decorated with reclaimed wood and boasting gorgeous sea views, the bar is a popular hangout for Brighton's lesbian community. The city of Brighton is considered to be the gay capital of the UK and there is a large and vibrant lesbian scene to be discovered.
There are often gigs and live events at the bar, creating a lively, dynamic, and bustling atmosphere. The bar functions as a cafe during the day and has plenty of outside seating which is ideal as the pavement area of Velvet Jacks is a sun-trap and its seafront location is the perfect place to sip a cocktail or wine as the sun sets over the English Channel.

La Rosa is not only one of Barcelona's most popular lesbian bars, but it's also the oldest. The established and beloved bar is a staple of the lesbian scene in the city and routinely draws in large and diverse crowds. Unlike most of the city's lesbian bars La Rosa is not located in the gay district, instead it can be found in the more up-market neighborhood of Sant Gervasi-Galvany, a hub of high-end bars, restaurants, cafes, and boutiques.
Unlike many of Barcelona's lesbian bars which open and close periodically, La Rosa has stood the test of time, serving Barcelona's female clientele for decades.

It's hard to miss Flamingo Beach Bar - painted in vibrant greens, pinks, and blues and adorned with an array of lanterns. The bar is situated on the beautiful island of Lesbos, the home of Sappho, the poet who wrote extensively about love between women. The origin of the terms "lesbian" and "sapphic" can be traced to the island and poet respectively, making Lesbos an iconic destination for lesbian travelers. The bar itself is positioned on the very edge of the coast, and the outside terrace offers unadulterated views of the Mediterranean sea.
The kitschy Flamingo Beach Bar is a staple of lesbian culture on Lesbos and functions as a laid-back and chilled out cafe during the day, serving a selection of locally sourced dishes and drinks. However, after sunset, the music gets turned up and the casual cafe is transformed into a vibrant, lively, and hedonistic dance club.

Vela is Copenhagen's only all-female bar, and this doesn't matter, as Vela more than makes up for the otherwise lacking scene. The bar is housed in a stunning period building that has had many of its most charming and authentic features preserved. There is an intimate and cozy atmosphere at Vela, and the venue is always lively and full of energy. The bar frequently plays host to a selection of social events ranging from poetry nights to fundraisers for LGBT+ specific issues. The club is known for its impressive range of cocktails and extensive wine and beer lists, making it the perfect place to spend a night socializing with local gay women.
One of the highlights of the venue is the table football sets which prove popular every night and foster a competitive but jovial spirit amongst players. With a diverse crowd of all sorts of queer women, Vela is welcoming of all, and you're guaranteed a judgment-free and hedonistic night here.

The largest nightclub for lesbians in Sofia, Essence is the Jewell in the city's LGBT+ nightlife crown. The small but cave-like space is lit with candles and low light, creating an intimate and warm atmosphere. The main bar area is separated from the large dancefloor room meaning that you can relax and converse before dancing to the best pop anthems.
Essence is a maze of rooms, hallways, and nooks, meaning there's always somewhere to escape for a private moment. Open from Wednesday to Sunday the venue is immensely popular with large crowds regularly in attendance. The staff here are friendly and welcoming and you'll feel right at home just minutes after stepping through the door.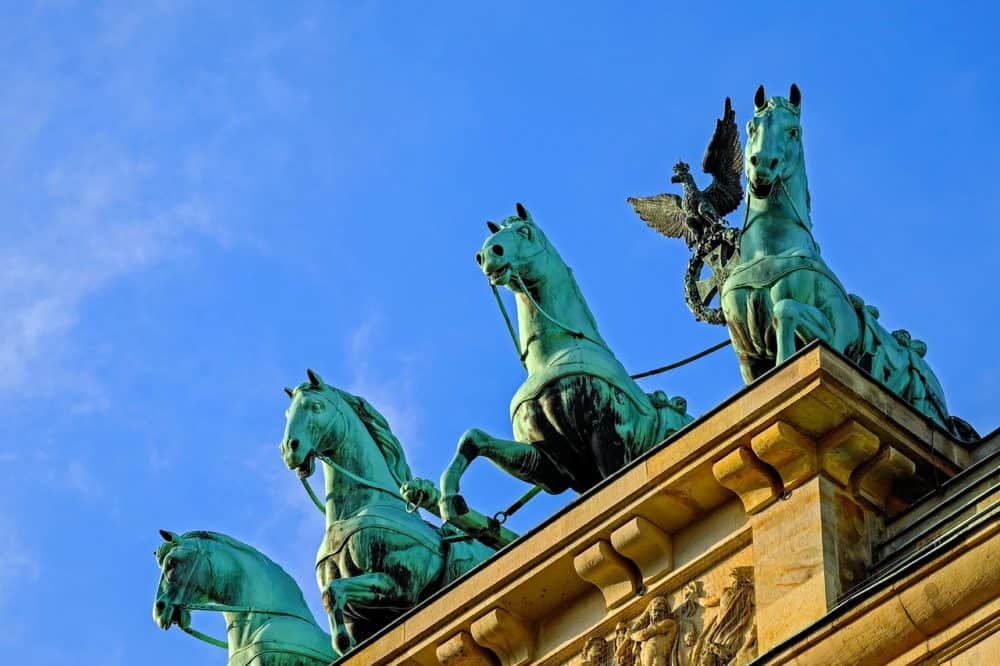 Few bars are as shrouded in LGBT+ history as Begine. Founded in 1986 by a group of women living in the upstairs squat, Begine was designed to be a safe space for queer women in Berlin. The venue was extensively renovated by this inspired and determined group, who were determined to create the sort of space they would want to visit. Since then, Begine has functioned as a cafe, LGBT+ safe space, community center, and nightclub.
The bar's surrounding area of Potsdamer Straße at Bülowstraße has unarguably lost some of its original grit and edge but this hasn't changed Begine. The venue is still largely popular with Berlin's more alternative lesbian community who flock to the bar for the community vibe, affordable drinks, and radical past.

Known locally as "The lesbian mecca of the North", Vanilla is a lively and popular women's club located in the heart of Manchester's gay village. Since opening its doors in 1998, Vanilla has won numerous awards and accolades for actively and consistently supporting the LGBT+ population in Manchester and the UK. The bar is Manchester's most popular lesbian venue and has welcomed over one million guests since its launch.
Vanilla prides itself on holding a range of events and specialty nights which are specifically geared towards the diverse interests of the lesbian community and seeks to always offer fresh and innovative experiences. Live music, comedy, and cabaret can all be seen at Vanilla and the bar is known for having an inclusive and welcoming atmosphere.

Historic Ghent is the perfect place for a European city break, and if you're looking for a great space to let loose amongst like-minded people then consider stopping by Blond. Blonde is an all-female bar that is a popular spot with the local lesbian community and the host of numerous LGBT+ events. The bar is smalls and cozy, making it the perfect place to chat and socialize with other traveling and local women.
Blond has a reputation as a bastion of diversity and inclusivity, actively promoting an anti-racist ethos. Well known for the impressive drinks menu and great deals, the bartenders at Blond make fantastic cocktails and offer only the highest standards of service.

La Muntinerie is not just a lesbian bar, it's also a space of radical activism and devotion to furthering the cause of queer women's liberation. The bar is run by a female collective that strives to create an inclusive environment where lesbians and other queer women can gather to have fun and benefit the wider LGBT+ community. Thanks to La Mutinerie's conscious ethos, the bar is affordable and drink prices are kept to a minimum, making the bar an excellent destination for travelers on a smaller budget. There is also a range of themed nights and fundraisers that channel a portion of profits back into the local community. During the day you will be able to enjoy the low-key atmosphere of the venue.

From Wednesday to Sunday Fulanita del Tal is the epicenter of lesbian nightlife in Madrid. Known for playing the best pop classics from throughout the decades and serving a range of delicious drinks, the bar is shamelessly fun. The convenient location of the venue means that many of the city's most popular gay-friendly hotels are located in close proximity.
Fulanita del Tal is located in Madrid's fabulously gay Chueca neighborhood. The district is one of the city's most liberal and edgy, known for welcoming individuals from all backgrounds. The lively streets here are lined with independent cafes and quirky boutiques, it's also in Chueca where you'll likely see some of Madrid's most alternative residents. Fulanita del Tal sets a high benchmark for other lesbian bars in the city and is truly a must-visit venue.
Join the Travel Gay Newsletter
More Gay Travel News, Interviews and Features
The Best Tours In Barcelona
Browse a selection of tours in Barcelona from our partners with free cancellation 24 hours before your tour starts.
The best experiences in Barcelona for your trip