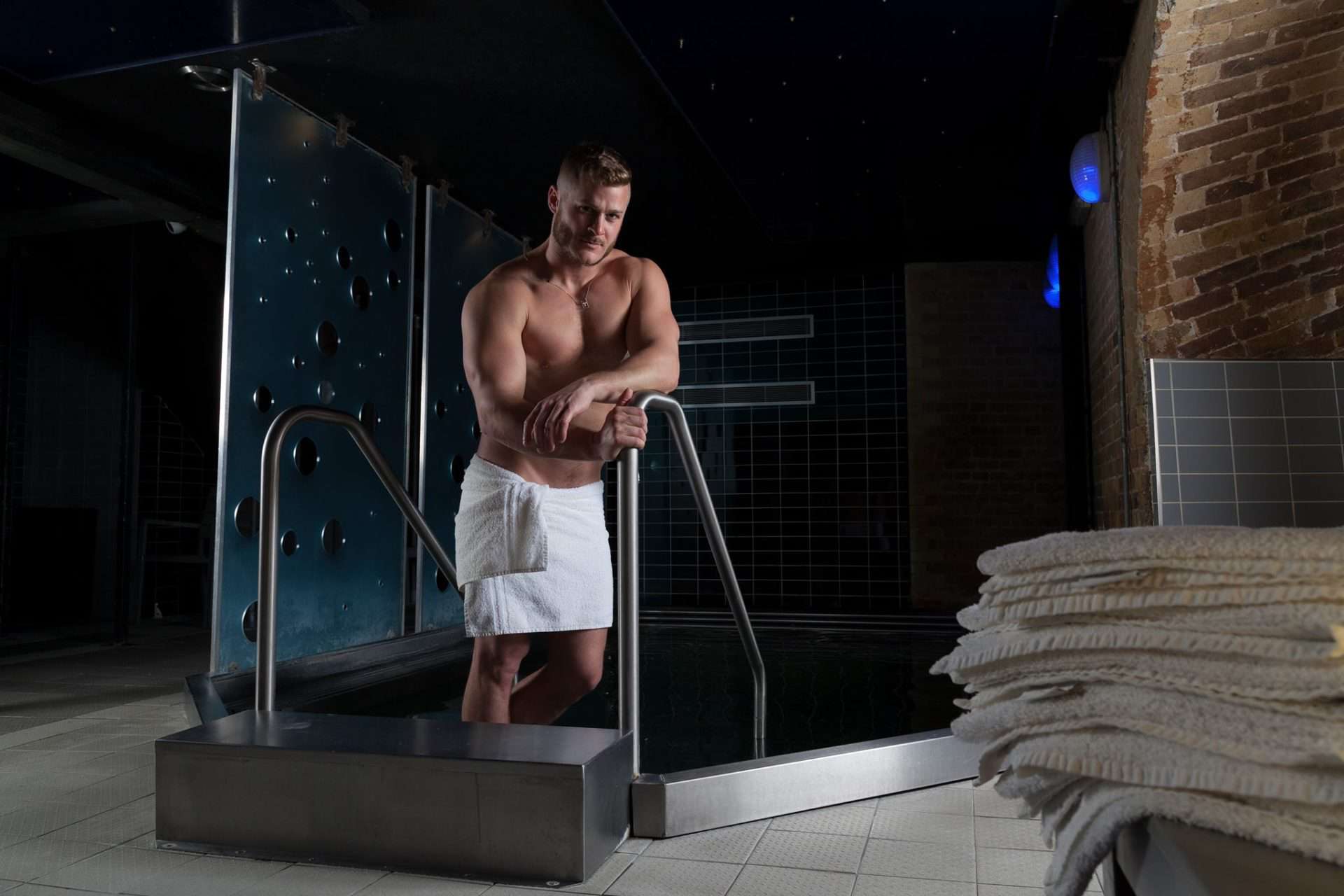 The Best Gay Saunas in Europe
Looking for mischief in the Old World?
Europe is where you'll find the best gay saunas. America led the way with the bathhouse scene in the 1970s, but the American bathhouses declined and never fully recovered over the following decade.
Now that most hookups are arranged through apps, gay saunas can struggle to attract people. Why take the trouble of going to a sauna when you can arrange it all on your phone? Well, many potential digital hookups never get beyond the sexting stage. Not a lot of people seem to be able to "accom". And there's always the risk of hooking up with someone who doesn't correlate with the pictures they sent you and the things they claimed to be into.
If you meet someone in a sauna you see them in the flesh and have the opportunity to get to know them straight away, so to speak. In some big cities, gay saunas work due to the sheer critical mass. One of the reasons people are attracted to cities is due to the fact you can find more prospective, shall we say, romantic possibilities? In Europe's biggest and busiest gay saunas, you may find several in the space of one evening. What good is sitting alone in your room?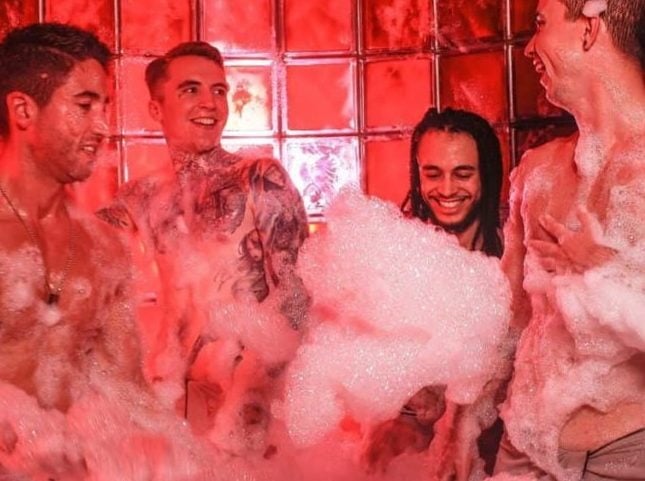 Berlin and London are unbeatable destinations for gay travelers. The sheer size of these cities opens up all kinds of possibilities. London may have a bigger gay scene in a numerical sense - more active Grindr users - but Berlin is the queerest of cities. Naturally, its biggest gay sauna is well worth a visit. Spread over three floors, you can cruise your way through the steam room, Finnish sauna and try your luck in the dark room. It's one of the busiest and best gay saunas in Europe. It's often very busy on Sundays. Der Boiler isn't central but it's worth the bus or taxi ride if you're looking for some action.
A popular gay sauna in the heart of Amsterdam, Sauna Nieuwezijds is modern and well maintained. It's fairly compact but the facilities are good and it's often busy. Sauna Nieuwezijds is the only gay sauna in Amsterdam. As with all gay saunas, it depends on the time you go and the luck of the draw. That's all part of the fun. Nothing is guaranteed when you go in. You may make an interesting connection or two. Then again, you may not. Amsterdam is a very international city so you can find a diverse array of guys here.
Welcome to gay Paris, a city long associated with pleasure and decadence. In the former bohemian district of Montmartre you'll find IDM - probably Paris' busiest gay sauna. Spread out over four floors you'll find plenty of action. This sauna opens from 12pm - 1am so you can't make a night of it. It's busiest on Saturdays, Sundays and on weekdays after work. You can easily walk to IDM Sauna from Gare du Nord station.
Brussels is quite underrated as a gay destination. Belgium's capital is sort of like a mini Paris and it's a great city to explore. You'll find an excellent gay scene. The most popular gay sauna in Brussels is called Macho Sauna. It's located in the centre of the city. As with most gay saunas, it's busiest over the weekends when the clubs are closing and often on Sundays. It's guaranteed by be busy when the La Demence circuit party is taking place and the circuit queens are in town.
One of the largest and longest-running gay saunas in Madrid. You'll find one of Europe's best gay scenes in Madrid. The gay nightlife is great and the city is flooded with tourists. It comes down to critical mass again. There are so many guys in Madrid with one thing on the mind. You can find yourself in very memorable entanglements here, especially at weekends. Some Saturday nights will be positively heaving with testosterone. Definitely worth a visit if you're looking for mischief in Madrid.
Located in the heart of London, Sweatbox Sauna is easy to access and it's open 24 hours a day. You can show up on a drizzly Sunday afternoon or after you've been clubbing on a Friday night. As there are so many gay men in London, Sweatbox can be very busy. During Pride weekend it will be packed. Sweatbox also has a gym, so it's a great place to look for some fun after doing a workout. Guaranteed action at weekends, especially as the clubs and bars are closing.
Staying in bonny London, you'll find Pleasuredrome under the arches near Waterloo station. Both Sweatbox and Pleasuredrome double up as London's most popular saunas. It depends on which one you're closest to - London is a vast city. Pleasuredrome is open 24 hours a day and it attracts around 15,000 guys every month. It also has the distinction of being the only gay venue in the UK with a 24-hour bar. It may be a small bar but it's a good place to grab a pint when you need a break from all the cruising.
Join the Travel Gay Newsletter
More Gay Travel News, Interviews and Features
The Best Tours In Amsterdam
Browse a selection of tours in Amsterdam from our partners with free cancellation 24 hours before your tour starts.
The best experiences in Amsterdam for your trip